October 06, 2014
3 Things You Can Only Find When Hiking in the Smoky Mountains in Cooler Weather
Now that fall is here to stay, hikers headed to the Smoky Mountains should be prepared for what to expect now that the weather has changed from the warmth of summer to the crisp coolness of fall and winter. If you are an experienced hiker, then you already know the important things to remember, like an extra layer or two of clothes, snacks to refuel, plenty of water, and more.
However, for those who may be new to hiking in the Smoky Mountains in cooler weather, here is a list of a few things you should expect to see while on the trails to avoid any surprises.
Colder Temperatures
This may seem a little redundant, but the higher in elevation you hike, the colder the weather you will find. Hikers who plan on exploring trails like the ones leading to Clingmans Dome and Mount LeConte should expect to experience a temperature drop of roughly 20 degrees by the time they reach the peak. This is much more significant of a difference than what you would expect when hiking in the sun compared to the shade, and you should plan accordingly.
The last thing any hiker wants is to find themselves in the cold without a proper jacket or outfit. Be sure to check the weather forecast before you hit the trails, and you should always make sure to pack an extra jacket or hoodie in your backpack before hiking in the Smoky Mountains in cooler weather.
The rule of thumb is to subtract three degrees from the day's temperature for every 1,000 feet in elevation you will climb during your hike. Also, please keep in mind that it is not unusual for hikers to experience snow or cold rain when hiking in the Smoky Mountains in cooler weather.
Hoar Frost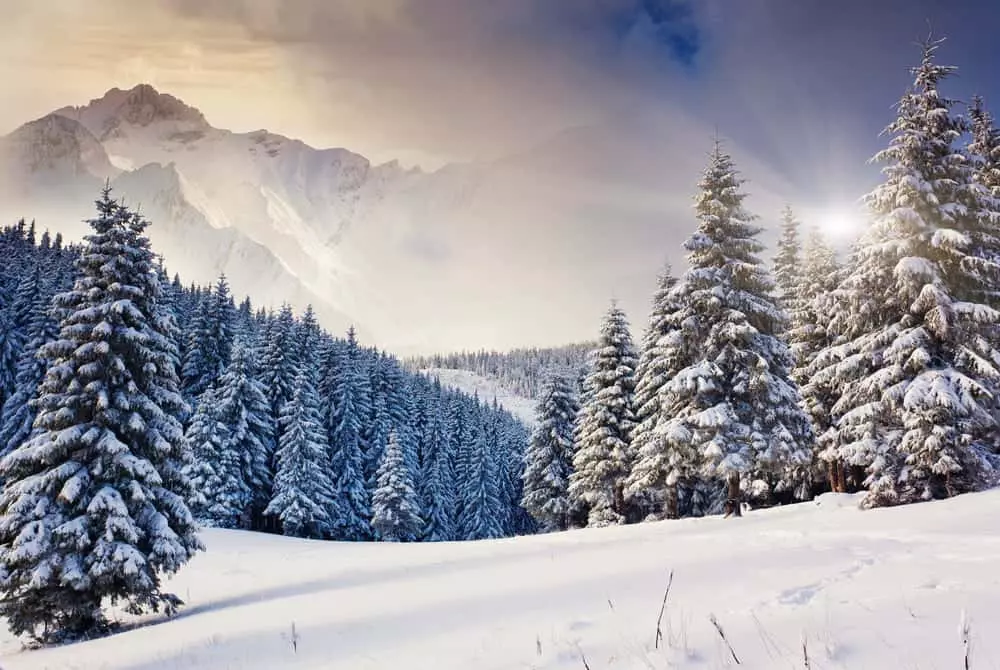 Hoar frost is one of the many things that makes hiking in the Smoky Mountains in cooler weather so special. Hoar frost is the collection of large ice crystals that form on the twigs, needles or fern fronds when the air is saturated with water and the fog goes below the freezing point of the water. This time of year, this is found more so in the higher elevations early in the day. You can also identify hoar frost from a distance when you look at the mountains and see white caps even though it has not snowed recently.
What is interesting about these crystals is that they will actually grow horizontally on days where there is a strong wind. Their growth is also not limited to the twigs and fern needles. The hoar frost's crystals will grow on any available surface.
If you are still on the hiking trails when the weather warms up a little for the day, don't be surprised if you hear a crashing sound as the crystals detach and hit the ground. The noise you hear when the crystals fall is called rime.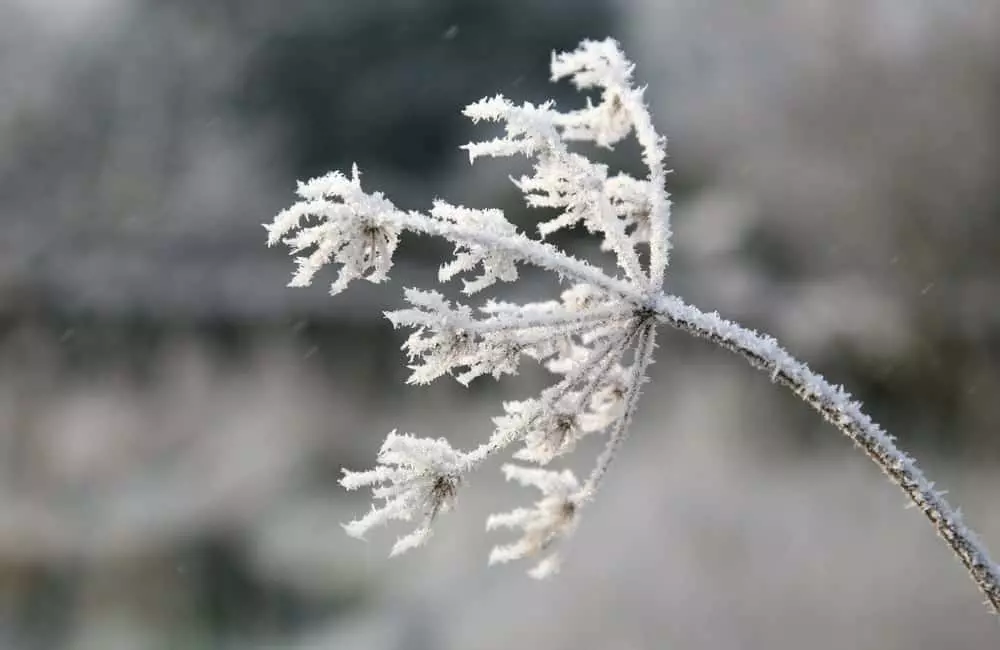 Ice Flowers
Not your typical patch of Smoky Mountain wildflowers, ice flowers form every fall when the cold weather first sets in. The flowers are formed when the water in the soil freezes and ice begins to 'bloom' from the ground.
Although ice flowers look a little more like toothpaste coming out of a tube than actual flowers, these formations can grow to be several inches tall.
In addition to the flowers that sprout from the ground, visitors can see many ice flowers form on the stems of plants in an intricate swirl pattern. Another name for ice flowers is ice needles.
After a fun-filled day of hiking in the Smoky Mountains in cooler weather, you and your family will probably want somewhere warm to come back to and relax. At HearthSide Cabin Rentals, we offer several spacious cabin rentals that are the perfect place to do just that. Equipped with cozy fireplaces and outdoor hot tubs, these Smoky Mountain cabins are great to unwind in and warm up after spending a few hours reconnecting with nature.
Click here to search through our listings of Gatlinburg cabin rentals to find the perfect Smoky Mountain cabin for your family's next vacation. If you need help during any part of your search, feel free to give us a call at the number above! One of our experiences vacation experts will be more than happy to answer any and all questions that you and your family might have.