April 26, 2022
Top 6 Ways to Save on Your Smoky Mountain Vacation
Everyone loves saving money on vacation, and we want to help you do it! A vacation to the Smoky Mountains doesn't have to break the bank. There are simple steps you can take to help make your vacation more budget friendly! Here are the top 6 ways to save on your Smoky Mountain vacation:
1. Take Advantage of Our Cabin Specials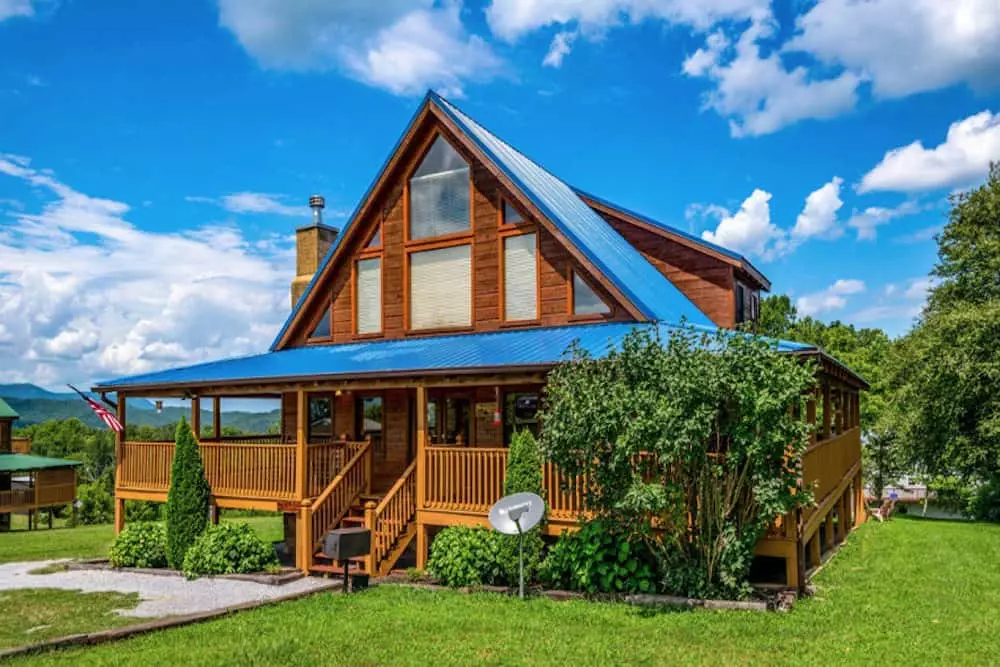 The first step to saving on your vacation is to save on a place to stay. We offer some great cabin discounts throughout the year that will allow you to spend less without sacrificing quality or comfort. You can find discounts on overall prices, and even free nights! They vary from month to month, so be sure to take a look at our cabin specials page before you book your stay to guarantee you're getting the best deal on a cabin.
2. Use Our Free Attraction Tickets
As a thank you for staying with us, we provide our guests with one Freedom Fun Pass per cabin. This Freedom Fun Pass will get you 1 free ticket per paid night stay to some of the best things to do in the Smoky Mountains! It ends up saving you hundreds of dollars on attraction tickets. Some Smoky Mountain attractions you'll be able to visit for free are Anakeesta, Paula Deen's Lumberjack Feud, WonderWorks, and the Titanic Museum. You'll love saving money at the most popular things to do in town!
3. Prepare Meals in Your Cabin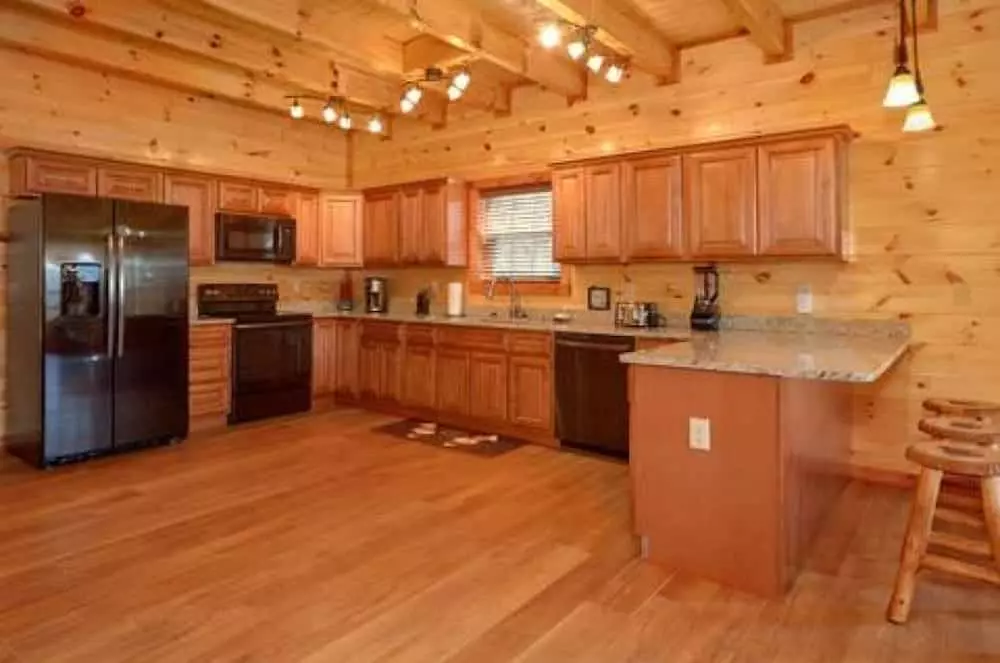 One expense that can quickly add up on your Smoky Mountain vacation is food. You'll be surprised at how much money you can save just by deciding to eat 1 meal a day in your Smoky Mountain cabin! While we recommend trying at least a few of the delicious restaurants in Gatlinburg and Pigeon Forge, restaurant bills can add up quickly. Save money by stopping by a local grocery store and getting what you need to prepare meals in your cabin. Each of our cabins come with a fully equipped kitchen so you can cook and dine together with your loved ones.
4. Choose a Cabin with Entertainment
Even with our Freedom Fun Pass, attraction tickets can get expensive. That's why our cabins with bonus amenities can help you save! We have cabins that come with game rooms, home theaters, and even indoor swimming pools. The more time you spend in your cabin enjoying its amenities, the less money you spend at attractions. Challenge your loved ones to a game of pool or air hockey, watch your favorite movie on the big screen, or splash around in the comfort of your cabin! When you stay in one of our cabins with extra entertainment, you won't even have to leave to have a fun-filled Smoky Mountain vacation!
5. Explore Free Things to Do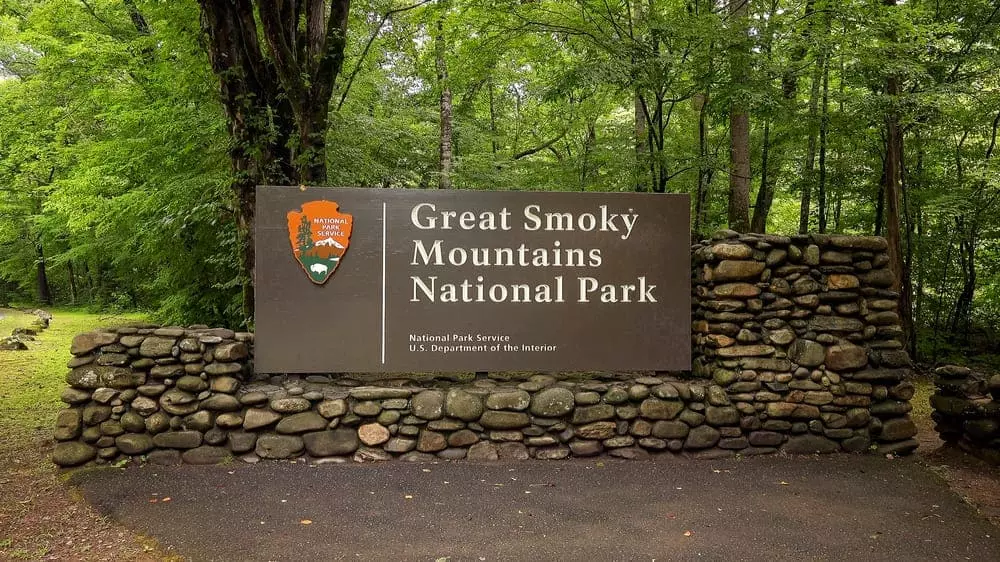 Did you know that you don't actually have to spend money to have fun in the Smoky Mountains? Take some time to enjoy free things to do in the area! The Great Smoky Mountains National Park is completely free to enter, and you can spend days exploring the beautiful hiking trails, scenic drives, and wildlife in the park. You can also visit The Island in Pigeon Forge and watch The Island Show Fountain for free, visit Patriot Park, tour a moonshine distillery, or go wine tasting. There is so much fun to be had that doesn't require spending a ton of money!
6. Visit with a Group
Another way to save money is to visit with a group! Not only will you love having all your friends and/or family members with you, but you can end up spending less money on the trip overall. All of you can split the cost of one of our large group cabins, helping each individual save more. You can also end up finding great group discounts at some of the popular attractions throughout town! You'll have the benefit of spending time in your favorite place with all your favorite people while getting to save money on your stay!
Start Planning Your Smoky Mountain Vacation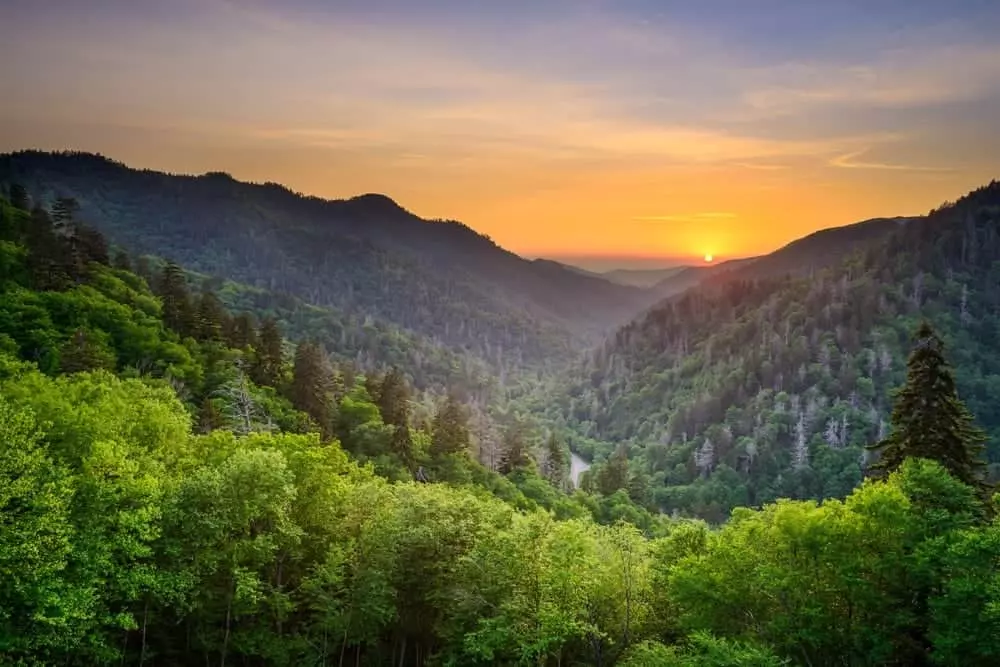 Are you ready to start planning your affordable Smoky Mountain vacation? We bet you are! Now that you know how to have a more budget-friendly trip, there's nothing holding you back from visiting. Take a look at our current Smoky Mountain cabin specials to see what great deals we have right now, then plan your trip!