August 12, 2015
5 Things Only People Who Love the Smoky Mountains in Tennessee Will Understand
What isn't there to love about the Smoky Mountains in Tennessee? Not only do we have breathtaking mountains, we also have a ton of family-friendly things to do you cannot find anywhere else. The problem is there are so many amazing aspects about our area you have to experience to fully understand how incredible they are.
For example, it is one thing to say how pretty Cades Cove is, but it is another to see the majestic sights for yourself firsthand by taking a trip there. That is why we have put together a list of all of our favorite things about the Smoky Mountains in Tennessee you can only understand if you have been here.
(See Related: How to Avoid Ruining Your Vacation to the Smoky Mountains in Tennessee)
1. Visiting The Smoky Mountains in Tennessee Is More Than A Vacation- It's a Way of Life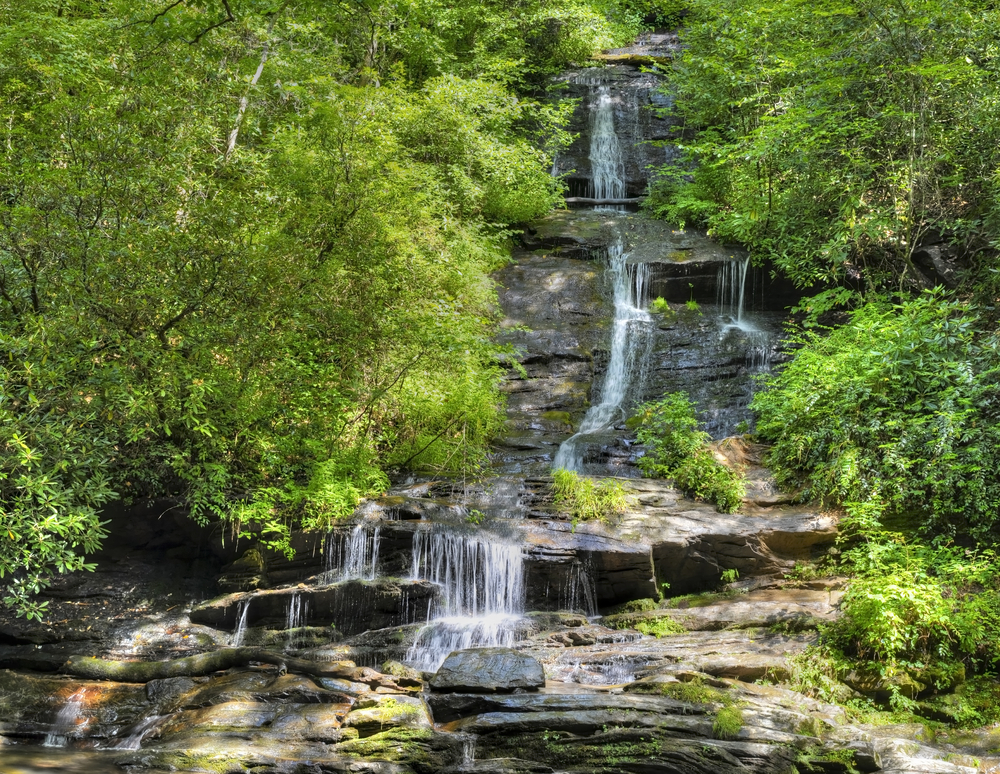 One of our favorite aspects of the Smoky Mountains in Tennessee is it is much more than a popular travel destination, it is a way of life. Here, time slows down and worries fade away.
There is no such thing as stress when you travel to the Smokies. Instead, it is replaced with fun and memorable moments for you and your loved ones to share.
Visiting the Smoky Mountains is taking a long drive on a back road in the mountains or kicking back next to a rushing river with a fishing pole. It is spending the day sampling moonshine recipes passed down for generations, and it is watching the sunrise every morning with a warm cup of coffee from the private back deck of a Smoky Mountain cabin rental.
However you plan to spend your stay here, we promise you will not be disappointed in the experience and adventures waiting to be discovered by you here.
We all know that breakfast is the most important meal of the day. It is the dish that jump starts your metabolism and sets the mood for the whole day. And what better way to do this than a huge stack of pancakes dripping in syrup?
For folks in love with the Smoky Mountains in Tennessee, you understand the importance of a good pancake for breakfast. That is why you can easily find a slew of pancake houses scattered across the area. This means no matter where you want to start your day, you are guaranteed to find a delicious breakfast.
A few of our favorite pancake houses in the Smoky Mountains are:
3. Cades Cove Is God's Country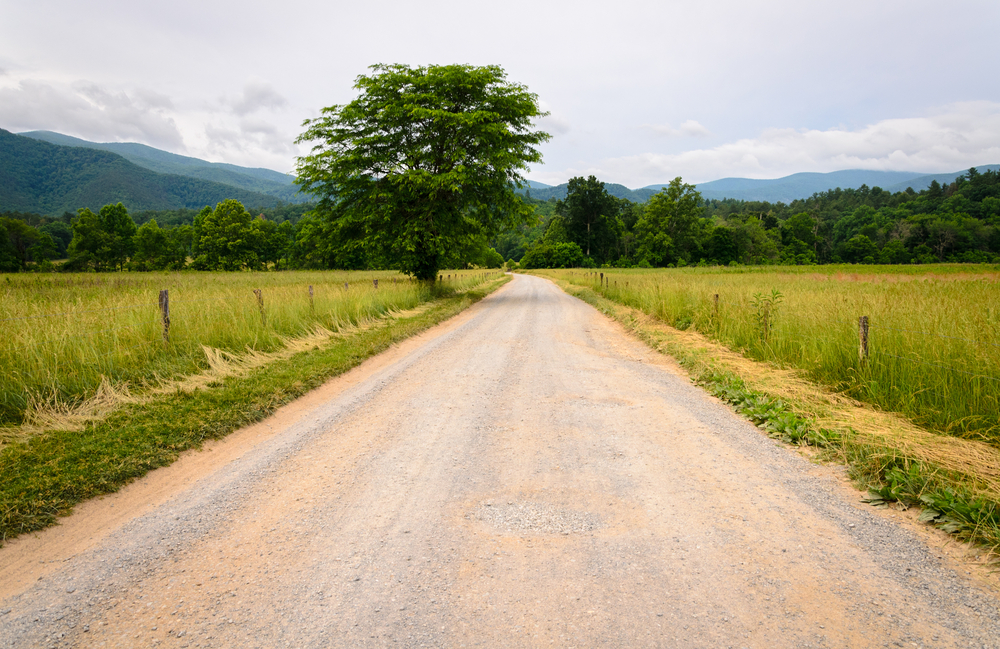 There are almost no words to describe the full beauty of Cades Cove in the Smoky Mountains in Tennessee. This is where you can find historic homesites, old churches, open fields, rolling mountain views, an abundance of native wildlife, hiking trails, rustic barns, and an overwhelming amount of history.
The best part is this entire area seems to have survived untouched by time. Outside of the minor maintenance of the fields by the National Park Service, this area looks just as it did when the early settlers lived here.
When you plan a visit Cades Cove, be sure to leave plenty of room in your travel itinerary because it will easily take half a day to fully explore the area, if not the full day. We promise you will get lost in the scenic views and outdoor adventures you will find it hard to find reasons to leave.
It doesn't matter if you are dining with friends or a group of strangers, it is no secret dinner in the Smoky Mountains in Tennessee tastes better when it is served family-style. Just like when you are at home, family-style invites you to share all of your favorite dishes of the course with the people at your table. Not only is this a good way to sample more delicious items from the menu, it also creates a more intimate dining experience for everyone involved.
To add this experience to your next vacation to the area, check out a few of our favorite family-style restaurants:
5. Hands Down, Fall Is the Best Time of Year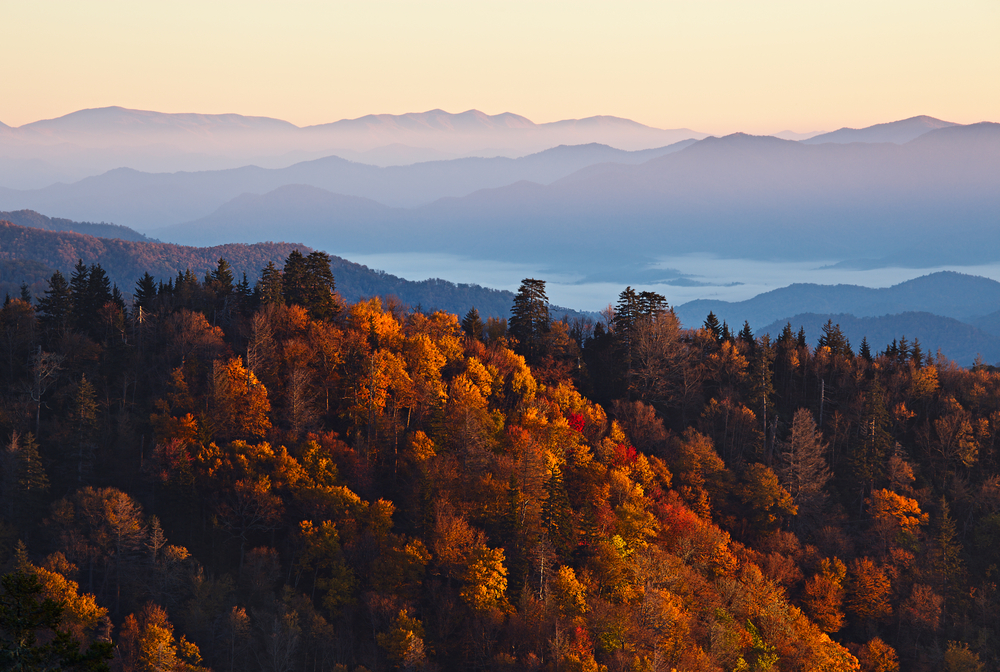 Just in case you didn't think the views of the Smoky Mountains in Tennessee could get any better, you should plan a trip here to see the fall foliage. During the months of October and November, the mountains come to life with vibrant shades of red, yellow and orange to make the mountains appear as if they are almost glowing with radiant beauty everywhere you turn.
It doesn't matter if you are just driving around town or if you visit one of the many popular places to see the Smoky Mountains fall foliage, we promise you will not be disappointed in the views.
If our list has started to make you feel left out, start planning your next trip to the area today! Open year-round, it is always a good time to start planning a trip to the Smoky Mountains in Tennessee.