May 22, 2013
Top Five Scenic Smoky Mountain Hiking Trails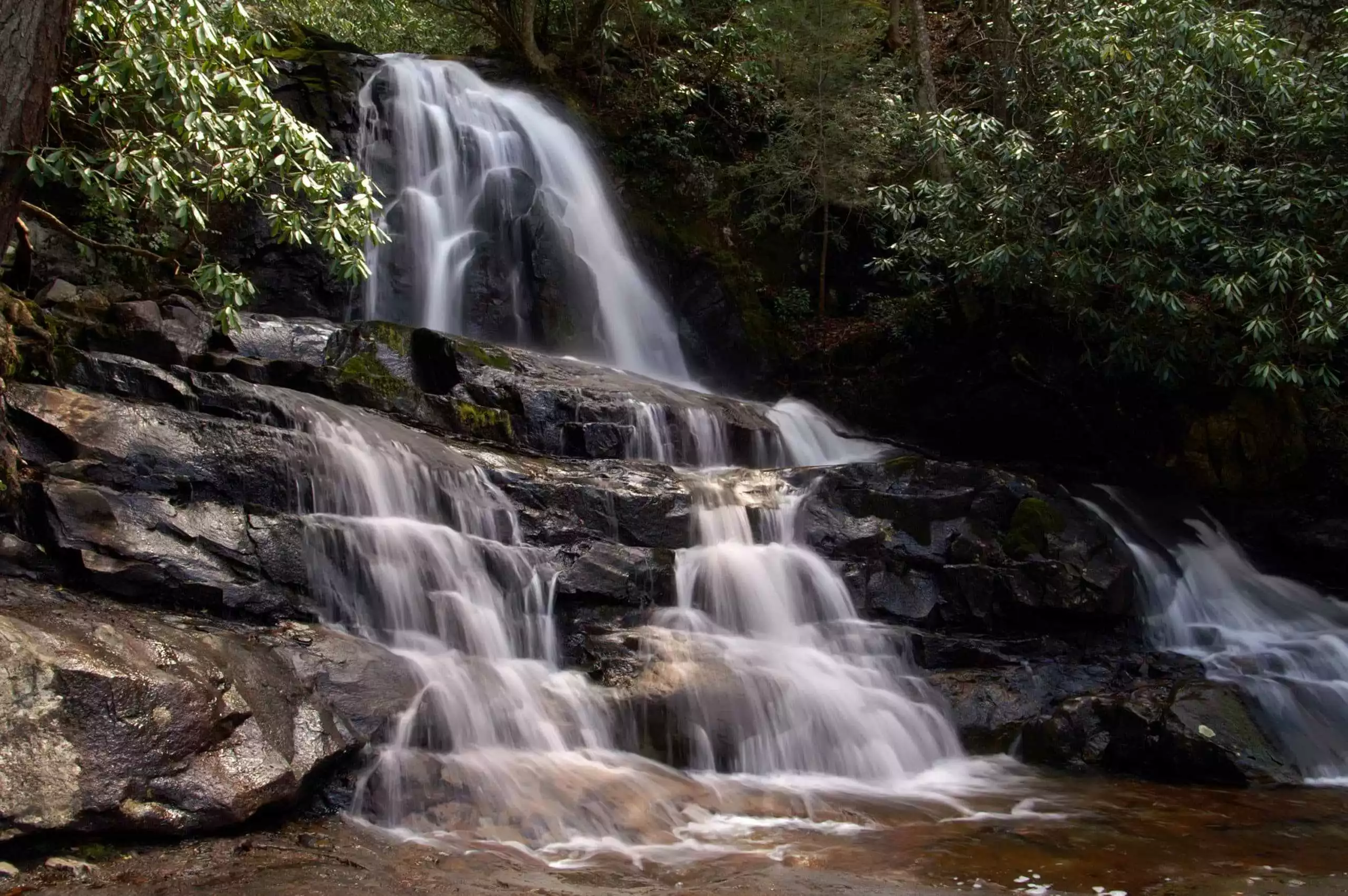 The birds are chirping, and the flowers are blooming. This is the perfect time to get outside and enjoy some time exploring the scenic Smoky Mountain hiking trails. With over 80 different trails to choose from, it may be difficult to decide which Smoky Mountain hiking trail is best for you. That is why we have compiled a break down of the top five scenic hiking trails located in the Great Smoky Mountains National Park.
Andrews Bald
One of the many Smoky Mountain hiking trails that makes up Clingmans Dome, Andrews Bald was given a moderate difficulty rating from experts at Hiking in the Smoky Mountains . This 3.5 mile round-trip trail features a panoramic view of the Great Smoky Mountains at the end of the hike. This trail also opens up to lush grassy area perfect for picnics.
Chimney Tops
Located off Newfound Gap Road, Chimney Tops is a slightly more rigorous, though still moderate trail. Lasting four miles round-trip, this hike starts off easy, but in order to reach the top hikers must conquer a steep incline for the final mile to the peak. The climb is worth it, however, for the spectacular 360 degree scenic view from the top.
Laurel Falls
Rated as a fairly trail, Laurel Falls is perfect for hikers with children. This trail is only 2.3 miles round-trip, and features a majestic 80-foot waterfall. If you find yourself with extra energy once reaching the waterfall, and want to add to your photo opportunities, continue on Laurel Falls for almost three miles until you reach the old fire tower on Cove Mountain.
Abrams Falls
One of the many beautiful Smoky Mountain hiking trails at Cades Cove, Abrams Falls is a moderate five mile round-trip hike. This trail also features a waterfall at 20-feet. Experts do emphasize hikers to exercise caution around the falls because of the stream's fast current.
Ramsey Cascades
For hikers wanting a more strenuous Smoky Mountain hiking adventure, visit Ramsey Cascades. At eight miles round-trip, this trail sticks with the waterfall theme of scenic hiking trails in the Smoky Mountains, but also highlights the plush historic forest of the Great Smoky Mountains. Located in the heart of the Smoky Mountains in the Greenbrier area, this trail follows the Little Pigeon river to the tallest waterfall in the park at 100-feet.
Looking for things to do in Gatlinburg other than hiking? Visit Hearthside Cabin Rental's page on area information and learn about local golf courses, restaurants in Pigeon Forge and Gatlinburg, music shows and other attractions in Gatlinburg.