March 22, 2022
5 Things Families Love About Our Smoky Mountain Cabin Rentals
When you're planning a family trip, we know you're looking for a place to stay that comes with all the comforts of home, along with the luxuries of a vacation. That's where we come in. Our Smoky Mountain cabins provide everything your family needs and more for a memorable stay. Need more convincing? We've made a list of the top 5 things families love about our Smoky Mountain cabin rentals.
1. All the Amenities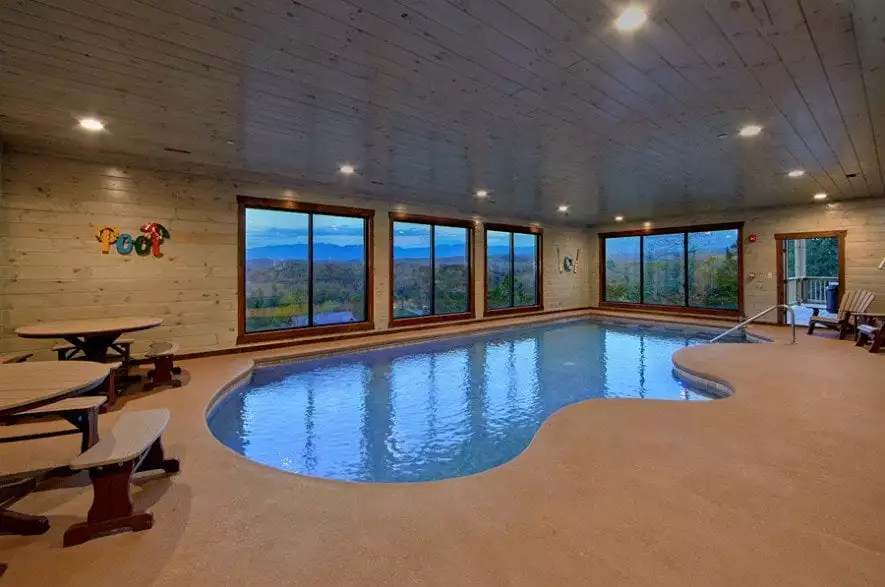 These cabins come with a variety of amenities that guarantee your family will have a comfortable and enjoyable stay. Our selection of cabins in the Smoky Mountains include cabins with game rooms, cabins with theater rooms, cabins with indoor pools, and even cabins with mini-golf courses! You'll have endless entertainment on your vacation when you choose one of these cabins. Spend the day challenging each other to some friendly competition in the game room, watch a movie together in the home theater, or splash around in your own private pool! Other cabin amenities that families love are the full kitchens, spacious decks with mountain views, hot tubs, fireplaces, washers and dryers, and TVs. You'll have everything you need and more for a family vacation that's both relaxing and fun!
2. The Location
Our Smoky Mountain cabin rentals have great locations! We have cabins across Pigeon Forge, Gatlinburg and Sevierville, so you can choose whichever area you prefer. If you want to be far away from the hustle and bustle and other vacationers, choose a secluded cabin. Our secluded cabins offer the privacy you need for a peaceful stay in the Smokies. If you'd rather be near all the action, we have cabins close to downtown Gatlinburg and Pigeon Forge! Wherever you choose to stay, you'll have the best of both worlds in our cabins. Enjoy privacy surrounded by the beauty of the Smokies while being a short drive from the best attractions, restaurants and shops in the area.
3. Cost-Efficient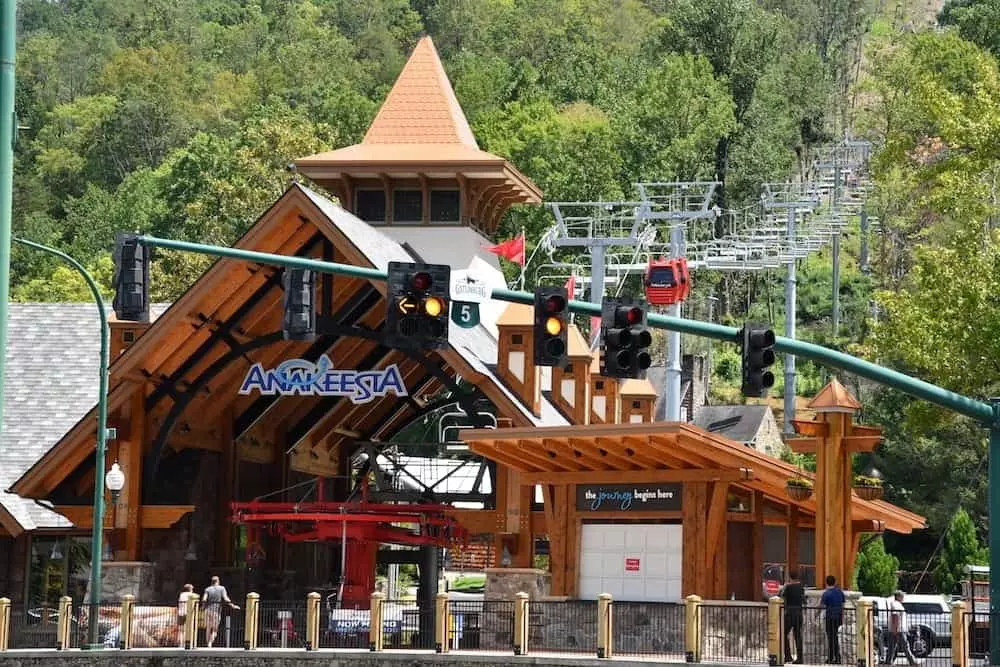 Did you know that staying in a cabin rental for your vacation can actually save your family money? We offer a variety of specials throughout the year that allow you to get discounted cabin rates and even free nights! To help you save even more, we provide your family with a Freedom Fun Pass. This pass gets you one free admission for each night you stay to some of the best things to do in the area, like Anakeesta and Paula Deen's Lumberjack Feud. Our Freedom Fun Pass ends up saving you hundreds of dollars in attraction tickets! You can also save money by taking advantage of your cabin's amenities. Purchase groceries and prepare meals inside your cabin instead of dining out for every meal, and enjoy entertainment inside your cabin instead at expensive attractions. There are plenty of ways to save when you stay with us!
4. Pet-Friendly
Pets are part of the family too, and they deserve to come along on family vacations! That's why families love our selection of pet friendly cabins. Our pet friendly cabins come with all the same great amenities as the rest of our cabins, just with the added perk of allowing your four-legged friend to come along! Bring your pet with you to experience the beauty of the Smokies and the comfort of our cabin. Not only will you feel better with your pet by your side, but you can avoid having to find and pay for a sitter or boarding costs!
5. Home Away from Home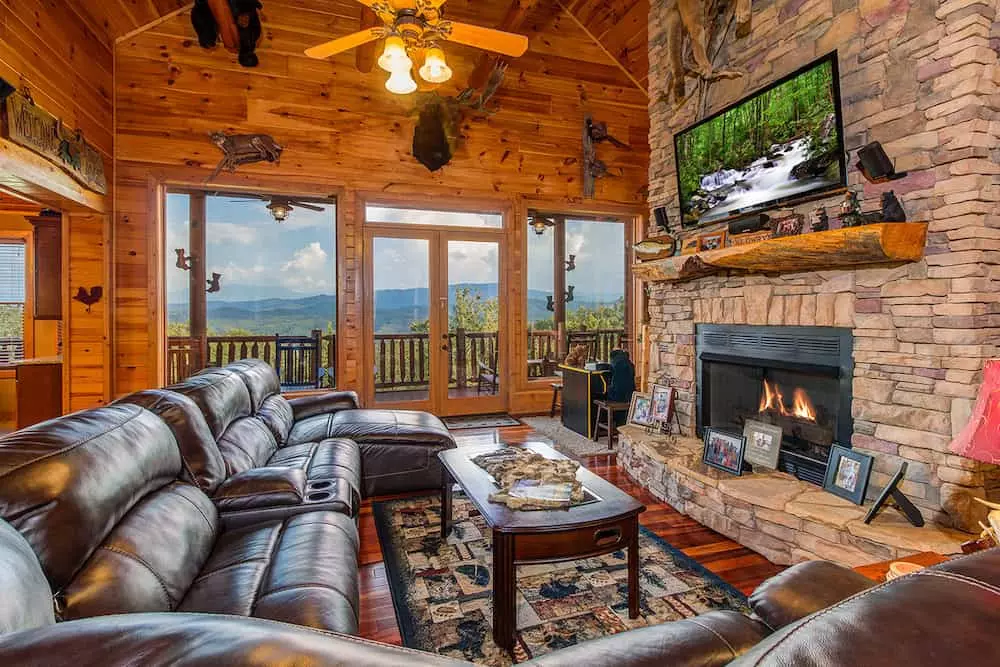 Our Smoky Mountain cabin rentals are the perfect home away from home! Families love staying somewhere that feels just like home but also includes all the perks that come along with taking a Smoky Mountain vacation. You'll have separate bedrooms and common areas so the parents and kids don't have to worry about going to bed at the same time, and a kitchen and dining area so you can share meals together as a family. You can relax in front of the fire together on cool mountain nights as you watch your favorite movie or play a board game, or you can spend time on the deck watching a Smoky Mountain sunset! You'll have all the conveniences of being at home combined with the benefits of being in the Smokies. Your family will feel right at home in a Smoky Mountain cabin!
Browse Our Smoky Mountain Cabin Rentals
Are you ready to start planning your family vacation? We have cabins that range in size from 1 bedroom cabins for small families to large group cabins for family reunions! You'll have no trouble finding a cabin that comes with everything your family needs for a great stay. Take a look at our selection of Smoky Mountain cabin rentals and find the one that's the perfect fit for your family.