May 26, 2015
6 Benefits of Vacationing at Our Smoky Mountain Cabins with Pool Access
There is nowhere better to be on a hot summer's day in East Tennessee than a private swimming pool! If you are planning a family vacation to Gatlinburg or Pigeon Forge in the coming months, consider renting one of our Smoky Mountain cabins with pool access. Hearthside Cabin Rentals has put together the top six benefits of having a pool during your getaway in the Smokies:
1. Perfect Way to Cool Off
Since many summer days in the Smoky Mountains can get hot and humid, a swimming pool presents the perfect opportunity to cool off! After a morning hike through one of the scenic trails in the Great Smoky Mountains National Park, you just can't beat taking a dip in the refreshing water. Simply change into your bathing suit in the privacy of your cabin and head over to enjoy the pool.
2. Fun Activity for Kids
It is no secret that kids absolutely love to go swimming, so your children will be thrilled when they find out they are staying at one of our Smoky Mountain cabins with pool access! Whether splashing around with their siblings or practicing their swimming strokes with Mom and Dad, a day at the pool is an exciting and fun activity for kids of all ages. Many guests who have stayed with us have found that the swimming pool was a highlight of their vacation in the Smokies!
3. Fantastic Opportunity to Exercise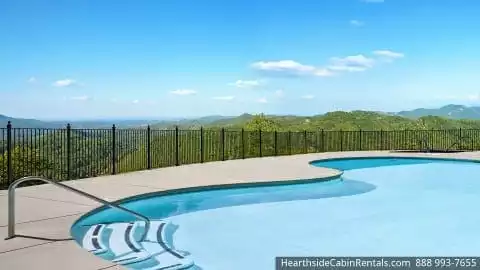 Take advantage of your cabin's swimming pool access to enjoy a great workout. Swimming is one of the best cardiovascular exercises and it is an excellent way to burn off calories. As a bonus, you won't even have to break a sweat in the middle of the summer. Parents will certainly appreciate the fact that their children can burn off tons of energy after an afternoon of swimming, resulting in a better night of sleep for everyone. Get the whole family over to the pool for a day of fun and exercise in the sun!
4. Great Way to Make New Friends
The swimming pool always becomes a popular social hub for vacationers at Hearthside, as everyone heads to the pool to beat the heat. Kids often make new friends as they play games in the pool and learn how to interact with others. In addition, adults relaxing by the pool enjoy meeting other guests from around the world.
5. Pools are Relaxing
If one of your primary vacation goals is to relax, then be sure to book one of our Smoky Mountain cabins with pool access! There is just something soothing about floating through the refreshing water or lounging by the pool in a comfortable chair. Bring a favorite book, meet some new friends, or simply close your eyes and rest as you enjoy the atmosphere.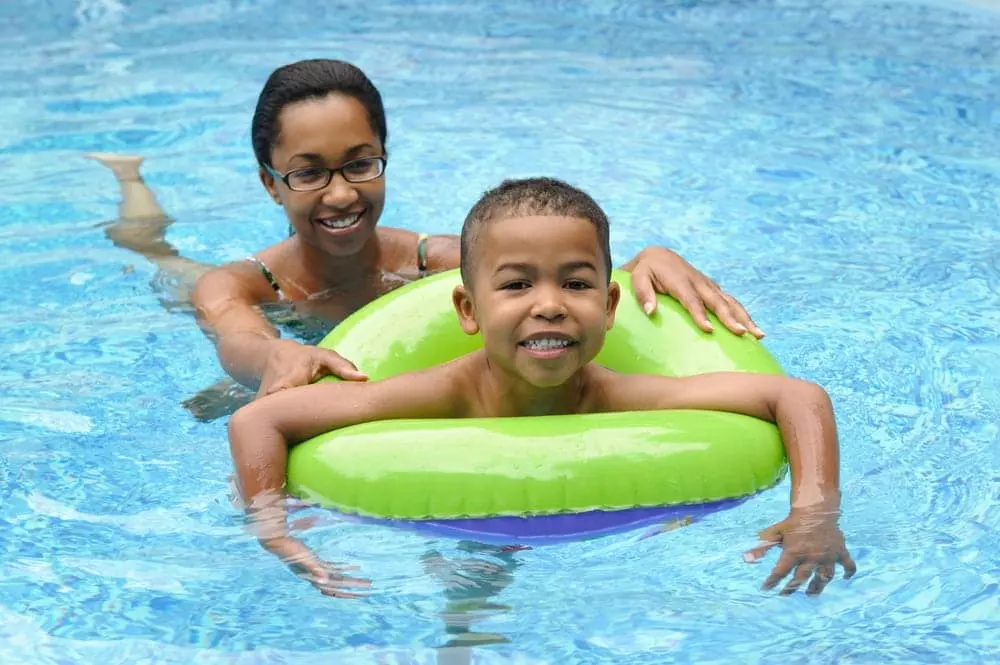 6. Free Way to Spend the Day
Since pool access is included with many of our cabin rentals, this is a great free way to spend the day! Families on vacation in the Smoky Mountains who are not fortunate enough to have pool access must spend money on admission to waterparks and private pools to cool off, but you have the benefit of enjoying a free pool on each day of your vacation. Guests will also save money on entertainment in town when they can have hours of fun just steps away from their cabin.
Another great way to save money on your vacation is to take advantage of our complimentary passes to some of the best things to do in the area. Follow the link to learn all about our free Smoky Mountain attraction tickets!