June 30, 2014
Dollywood's Great American Summer Festival Returns With Exciting New Shows
From now until August 3, Dollywood is hosting the Great American Summer festival! This yearly tradition brings longer hours, special shows, and nightly fireworks displays to the South's favorite theme park. Read on to learn everything you need to know about this popular Pigeon Forge event.
(See Related: 7 Surprising Pet Friendly Attractions in Pigeon Forge)
Extended Hours
There is so much to do at Dollywood's Great American Summer, the theme park needs extended hours to make room for all the fun! During the festival, Dollywood will be open from 10 a.m. until 10 p.m.
With these longer hours, the Great American Summer is a great opportunity to take advantage of Dollywood's "Free After 3" promotion. If you buy a one-day ticket to Dollywood and arrive after 3 p.m., you can come back the following day for free! This deal is valid year round, but it is especially good when the park doesn't close until 10 p.m.
Great Entertainment
The Great American Summer festival brings a variety of wonderful shows to Dollywood. We've got the scoop on some of the most interesting performances:
My People is a Dollywood exclusive featuring members of the Parton family! Dolly's brother Randy and her sister Cassie star in this musical show celebrating the importance of faith and family.

The Great American Country Show is a partnership between Dollywood and GACTV. A rotating cast of featured country artists will be stopping by the theme park to take part in this 40 minute show. With a six piece band, six singers, and video appearances by GACTV celebrities, this is one show you don't want to miss.

Gazillion Bubbles is a travelling stage show that has received acclaim in New York City and Las Vegas. Artist Fan Yang will flood the stage with bubbles, lasers, and lights to create an unforgettable spectacle.

The Smoky Mountain String Band brings traditional Appalachian music to life! With banjo, bass, and guitar, this old fashioned trio is a ton of fun to watch.
Nightly Fireworks
Every night of the Great American Summer is like the 4th of July! At 9:30 p.m., a half hour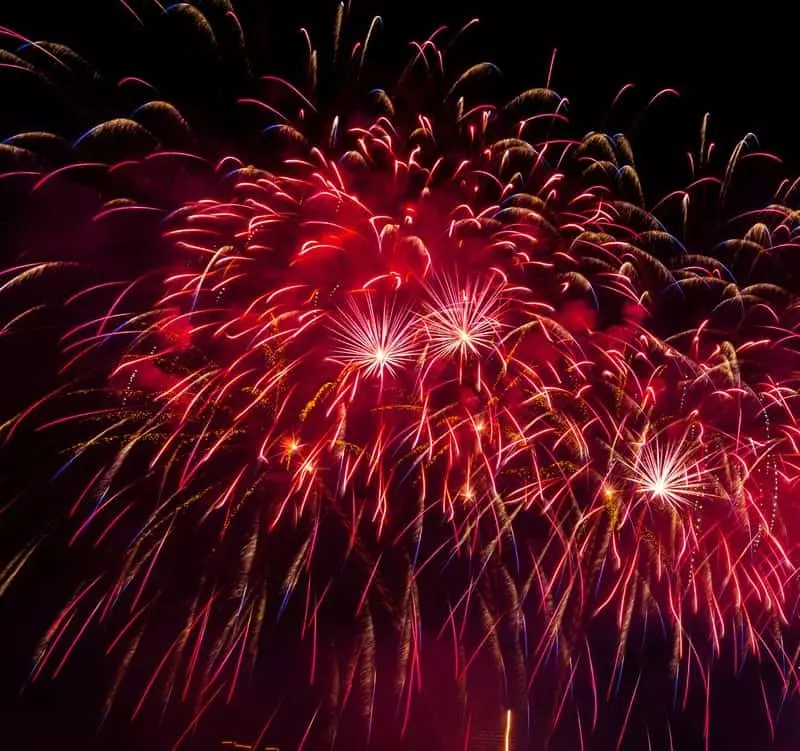 before the park closes, the Dollywood sky erupts with beautiful fireworks. Known as "Dolly's Nights of Many Colors", this gorgeous display is set to an original song called "Paint Your Dreams Across the Sky", composed by Dolly Parton herself.
New this year, Dollywood is offering a Premium Fireworks Experience. Guests get a front row seat at FireChaser Express and SkyZip while enjoying fresh popcorn and a bottled drink of their choice. This special package costs $15 per person and can be purchased on the official Dollywood website .
In addition to the premium seating, there are a number of other great free spots to watch the fireworks display. Recommended spots include Timber Canyon, Adventures in Imagination, Country Fair, and the Front Gate. There are really no bad places to enjoy the fireworks; all you have to do is look up!
Where to Stay
Hearthside is right around the corner from all of the fun at Dollywood's Great American Summer. With incredible vistas of the Smoky Mountains, the very best amenities, and unbeatable customer service, we have everything you need for a spectacular vacation. Visit our Pigeon Forge Cabins page to start planning your stay in the Smokies, or give us a call at 1-888-993-7655.