April 24, 2015
Plan a Gatlinburg Honeymoon Vacation in 6 Easy Steps
A cabin in the Great Smoky Mountains is the ultimate honeymoon destination! Our comfortable and cozy properties have everything you need for a romantic getaway in the peaceful surroundings of East Tennessee. Hearthside Cabin Rentals has put together six tips for planning a fantastic Gatlinburg honeymoon vacation.
(See Related: Facebook Names Gatlinburg Honeymoons Among Best in the World)
1. Plan an Evening by the Fireplace
Our cabins feature wonderful fireplaces that create the perfect ambiance for a romantic evening. Cuddle up in front of the fire as you toast to your new life together and relax as the dancing flames warm your body and spirit. The fireplace creates such a special environment that you may just want to repeat the experience on each evening of your Gatlinburg honeymoon vacation!
2. Have a Romantic Dinner Together
All of our Gatlinburg honeymoon cabins have full kitchens with all the modern amenities and conveniences of home. Therefore, it is easy to prepare a romantic dinner in the comfort of your own cabin! Pick up a few groceries at a local store and impress your sweetheart with a delicious home cooked meal. If you decide to dine out for a night or two, Gatlinburg has plenty of great options for couples.
3. Set Aside Time for Rest and Relaxation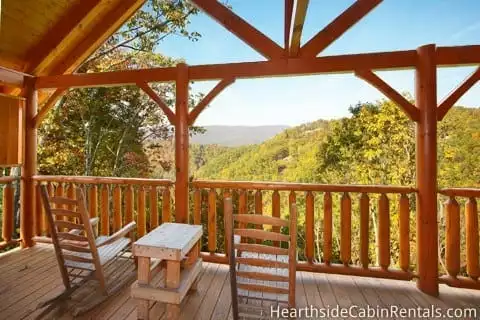 After planning all of the details of your wedding and getting married, there is nothing better than some pure rest and relaxation on your honeymoon. Our cabins provide you with the perfect opportunity to catch up on some sleep and to focus on your time together. Relax on the porch as you enjoy the gorgeous views of the Great Smoky Mountains and the peaceful sounds of nature, or simply take a nap as the fresh mountain air flows through your cabin.
4. Soak Away the Night in the Hot Tub
Our one bedroom cabins feature delightful hot tubs that are guaranteed to be a highlight for any couple on their honeymoon. Imagine soaking away the evening with your new spouse as the stars twinkle in the night sky. There is really no better way to celebrate your new life together than by spending your evenings in our romantic hot tubs!
5. Watch a Romantic Movie Together
After a fun day of sightseeing in the Smokies, relax on the comfortable couch as you snuggle to watch a romantic movie together! Our cabins feature televisions, DVD players, home theater rooms, and everything else you need for an evening at the movies… you just need to supply the popcorn!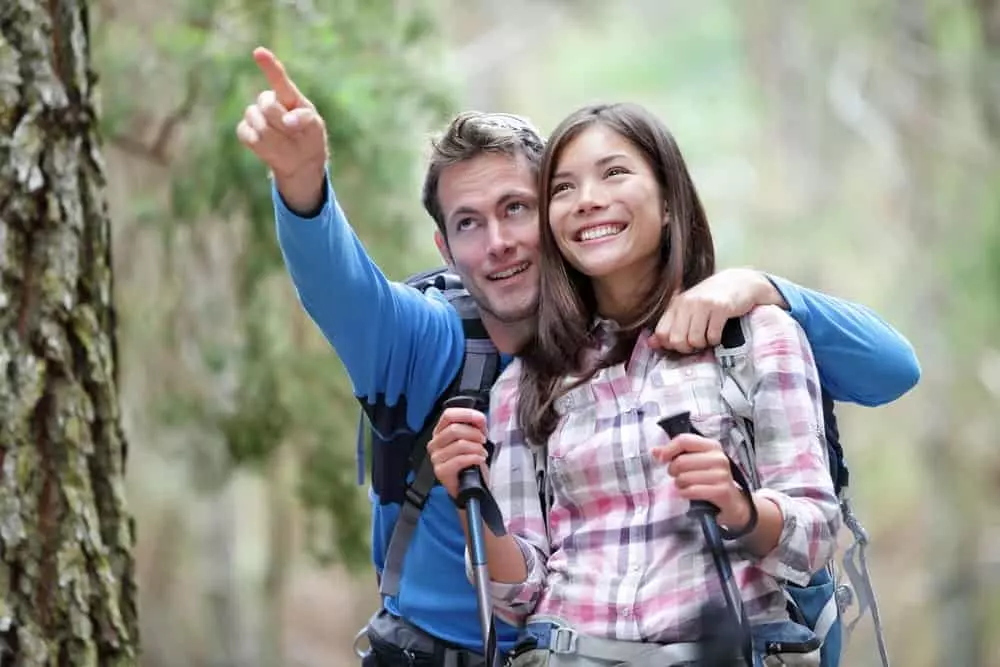 6. Plan to Visit Some Local Attractions
Although we're quite sure you will find it difficult to leave the comforts of your honeymoon cabin for even a few hours, there are plenty of great local attractions to enjoy in Gatlinburg! Whether taking advantage of a pleasant afternoon hike through the Great Smoky Mountains National Park or an evening of entertainment at one of Gatlinburg's highly rated dinner shows, there is always something fun to do in town.
Don't forget, Hearthside Cabin Rentals provides free Smoky Mountain attraction tickets for our guests! Follow the link to learn more about our Freedom Fun Pass.