August 20, 2019
Top 8 Restaurants in Gatlinburg TN to Enjoy Dinner and a View
Whether you're planning a romantic dinner for two or a delicious family meal, a gorgeous view is the perfect addition to any dining experience. Luckily, when you stay in one of our Gatlinburg cabins, you won't be far from some restaurants that not only serve up a delicious meal but some stunning scenery as well! Here are the top 8 restaurants in Gatlinburg TN where you can enjoy both dinner and a view:
1. No Way Jose's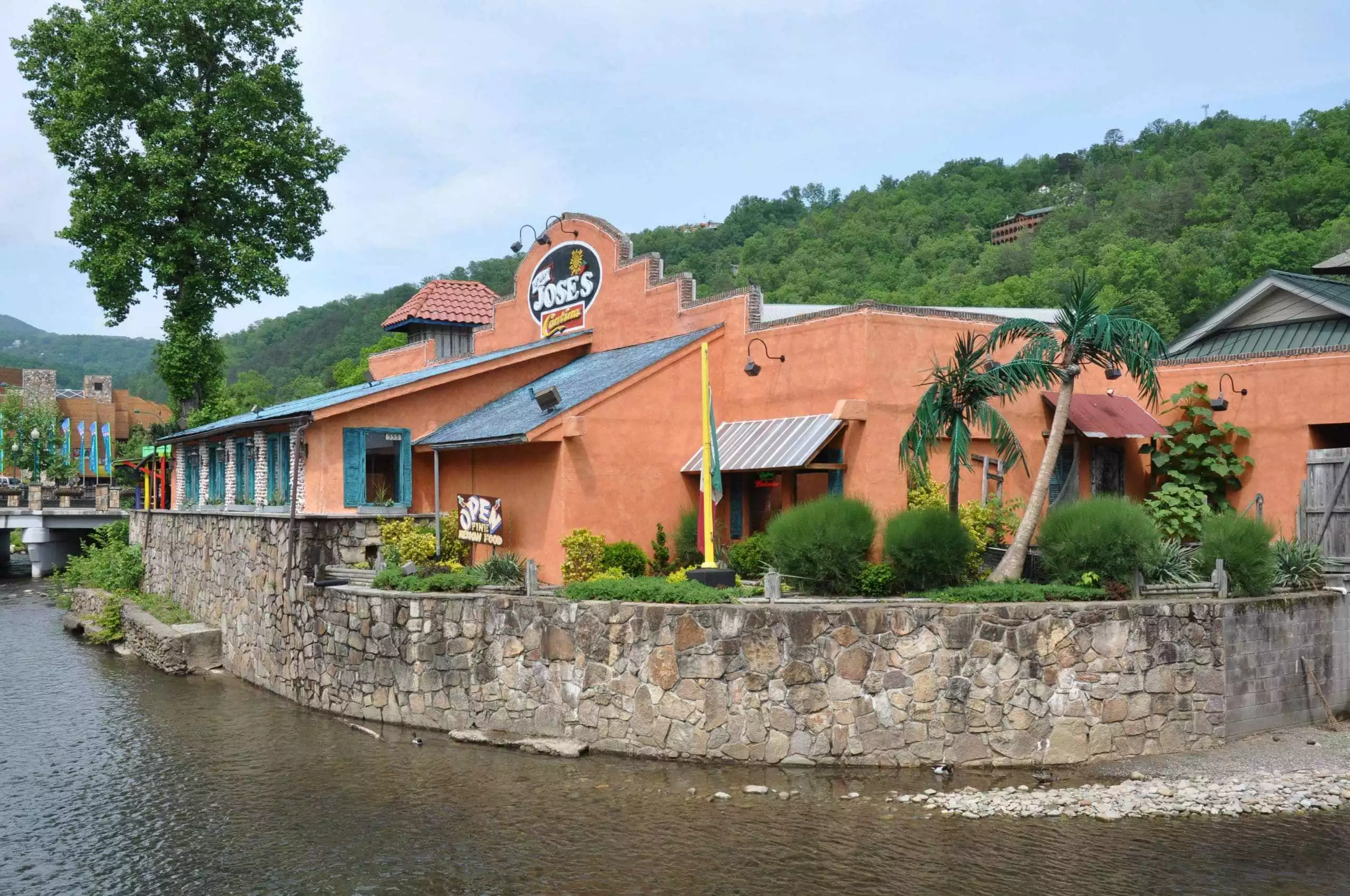 If you're in the mood for authentic Mexican cuisine, head to No Way Jose's in Gatlinburg! This restaurant is located right on the river, so you can enjoy peaceful river views while you dine. You can choose the comfort of dining indoors, or sit on the outdoor patio when the weather is nice. The menu includes favorites like Jose's Baja Chicken & Shrimp and Arroz Con Pollo. Pair your meal with one of their specialty drinks, like a margarita or Jose's Ultimate Pina Colada. And be sure to save room for some fried ice cream or caramel flan for dessert! You will love enjoying this restaurant's delicious food while admiring the river views.
2. Crystelle Creek Restaurant
The Crystelle Creek Restaurant & Grill is not only a great family-friendly restaurant, but it's also one of the best restaurants in Gatlinburg TN for a romantic meal as well! This restaurant has something for everyone, and all for an affordable price. You can order Gatlinburg's finest trout, steaks, seafood, ribs, chicken and more! You can choose from one of two dining areas when you visit this Gatlinburg restaurant. You can dine in a quiet area of the restaurant or in the enclosed heated sports porch that is dog friendly! You'll have gorgeous views of the creek and will get to see water cascading from the roof right over the picturesque windows.
3. The Peddler Steakhouse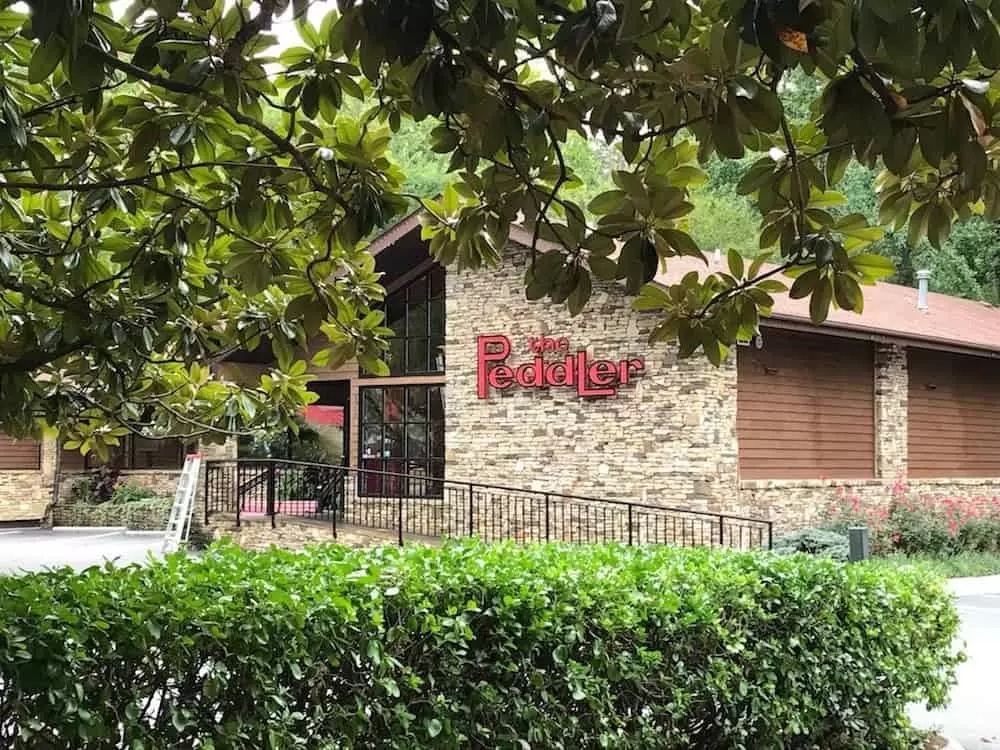 The Peddler Steakhouse is located right at the entrance of the Great Smoky Mountains National Park, so you know the views have to be great! While you dine, you will be able to see the shimmering Little Pigeon River for an experience that is hard to beat. The Peddler has a long-standing tradition of top-quality food, service and atmosphere. The menu features delicious items like blackened chicken and grilled salmon, not to mention custom steaks that are cut tableside! And don't forget dessert — there is everything from New York cheesecake to strawberry shortcake.
4. Cliff Top
When you visit Anakeesta in Gatlinburg, you don't want to miss the chance to dine at Cliff Top . This restaurant is located in Black Bear Village at the top of Anakeesta Mountain and offers both a delicious meal and an even better view. You can enjoy their famous fried green tomatoes, hand-cut steaks, entree salads and more! You can dine indoors or on the outdoor patio — both locations offer breathtaking views of Mount LeConte and the Smoky Mountains!
For a unique dining experience, enjoy a mouth-watering meal at the Seasons of Ober Restaurant at Ober Gatlinburg. The menu is inspired by the seasons, and you can always expect quality food with views to match. There is a variety of hand-cut steaks, chicken and pork entrees, all grilled to perfection and served with homemade sides. You can dine here after spending the day exploring all the fun activities Ober Gatlinburg has to offer!
6. Cherokee Grill
Cherokee Grill is located in the heart of the Smoky Mountains with an upscale mountain lodge feel. It is known to have both great service and a great atmosphere. The menu features so many tasty options, from fresh fish and seafood to slow-roasted prime rib. No matter what you're in the mood for, you can have it at Cherokee Grill, along with a view of the Gatlinburg Parkway and the mountains.
7. Loco Burro Fresh Mex Cantina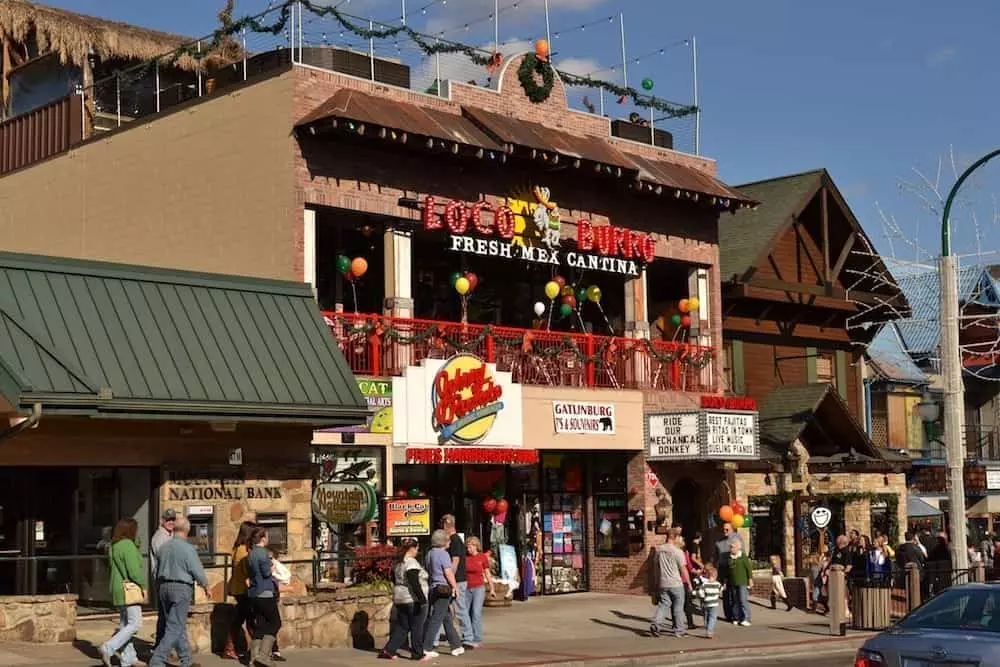 For a great view of all the hustle and bustle on the strip in Gatlinburg, dine at Loco Burro Fresh Mex Cantina ! This Tex-Mex restaurant offers a dining experience like no other. The rooftop patio is the perfect place to enjoy your meal and features its own bar, dining tables and fire pits. This restaurant in Gatlinburg uses only the finest ingredients and is known for its world famous fajitas and margaritas. If you're in the mood for Mexican food, you won't want to go anywhere else!
8. Howard's Steakhouse
Howard's Steakhouse is another restaurant in Gatlinburg that provides dinner with a view. It is Gatlinburg's oldest and favorite steakhouse and has been serving quality meals in a scenic setting since 1946. You can dine outside on the patio for relaxing views of the creek as you enjoy a tender, juicy steak. Howard's has something for everyone, from a variety of appetizers, to seafood, to famous desserts.
Don't miss your choice to enjoy a gorgeous view with a mouth-watering meal during your vacation! Stay at Hearthside Cabin Rentals to be just a short distance away from all of these incredible restaurants in Gatlinburg TN. Browse our Gatlinburg cabins today and book your trip!