December 17, 2018
6 Things to Do at Anakeesta in Gatlinburg with Your Family
If you're looking for a fun and unique family experience, Anakeesta in Gatlinburg should be at the top of your list! From ziplines and treetops canopy walks to shopping and dining, there is something for everyone to love. To help you make the most of your trip, here are 6 things to do while you're at Anakeesta in Gatlinburg with your family.
1. Ride the Scenic Chondola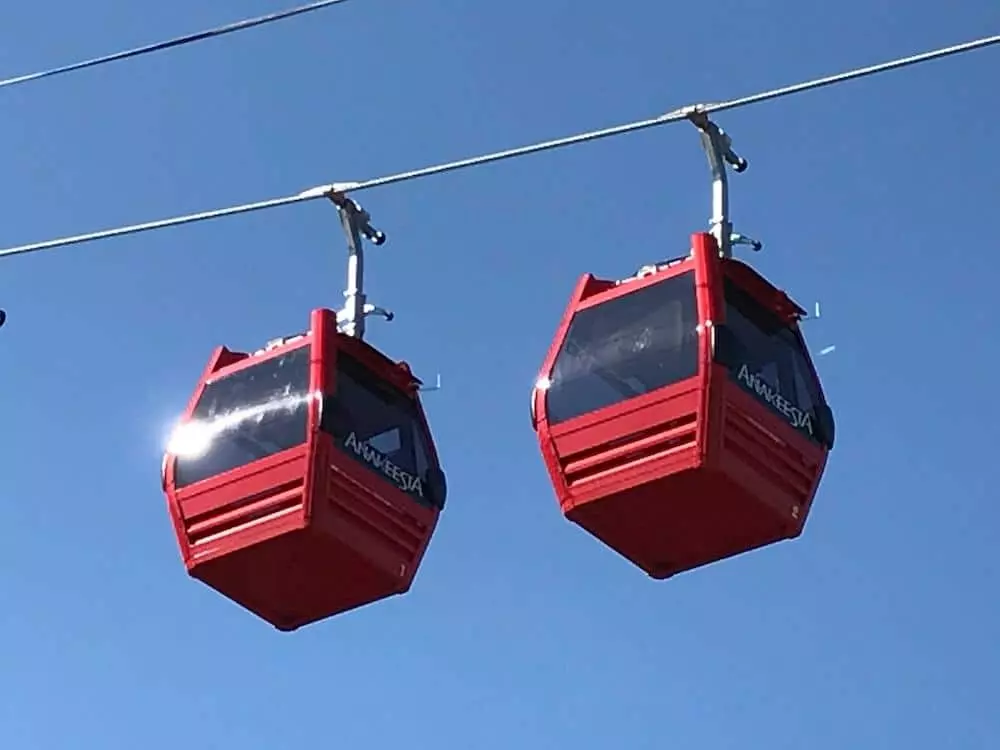 The fun begins as you enter Anakeesta in Gatlinburg on the Scenic Chondola, the first of its kind to be built in the United States! You can either ride an open air 4-person chair with a safety bar or an enclosed 6-person gondola cabin. You will travel 600 feet to the summit of the mountain where you will exit your ride at Firefly Village. This fixed-grip system has 104 quad chairs and 8 gondola cabins, so you can ride up with your whole family!
2. Ride the Rail Runner
This single-rail mountain coaster is the first of its kind in the United States! When you ride the Rail Runner , you can ride lower to the ground on a single track as you race down the mountain. This coaster at Anakeesta in Gatlinburg also allows you to control your own speed, so you can take your time at a more leisurely pace if you'd like. The 1,600-foot downhill ride consists of a 400-foot elevation change. On your way down, you can even reach speeds up to 25 MPH! The experience concludes with a scenic uphill ride back to the top of the mountain. You can ride solo or with a small child, but either way, you'll be both safe and comfortable is the specially designed carts.
3. Race on the Dueling Zipline
Zip through the treetops right alongside friends and family on the Dueling Zipline Adventure ! All 3 ziplines offer gorgeous views of the Smoky Mountains. Test your courage along the way at one of the 2 challenge stations. While you're there, you'll have the chance to rappel off the platforms and enjoy a controlled descent. When you're finished with your adventure, you can ride the chondola back to the mid-station, where you can return to Firefly Village.
4. Explore the Magical Firefly Village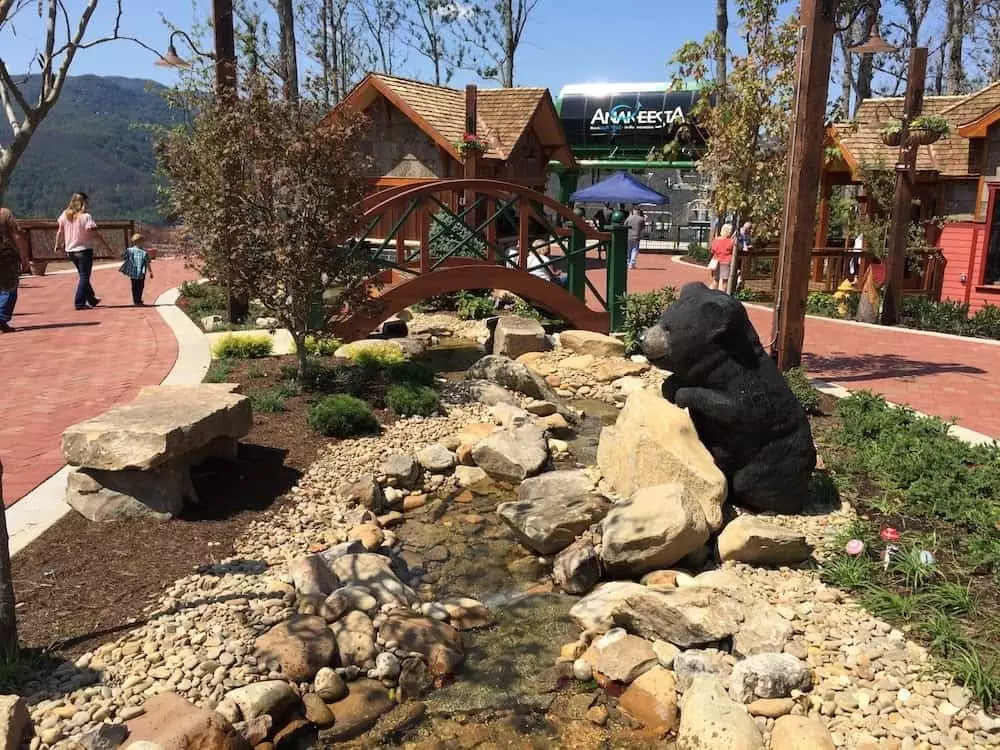 Take a stroll among the treetops at the Magical Firefly Village . You can shop, eat, and relax while taking in the various scenic overlooks and the nearly 360-degree view of the surrounding mountain range! You can even catch a glimpse of Mount LeConte as well as the action-packed downtown area of Gatlinburg. It's easy to work up an appetite when you're having this much fun, so be sure to stop in one of the fabulous restaurants! Treat yourself to some mouthwatering barbeque at the Anakeesta Smokehouse or a scoop of creamy ice cream at Pearl's Pie in the Sky.
5. Tree Canopy Walk
Reconnect with nature as you stroll 40 to 60 feet above the forest floor on the Tree Canopy Walk! You will be amazed as you move through a series of 16 connected sky bridges, each leading to a new observation platform. On these platforms, you can learn about your surroundings with interpretive signage, and enjoy the spectacular views! You may even spot a bear or other native wildlife on the forest floor! Just keep in mind that in order to participate, you must be able to walk unassisted.
6. Experience the Vista Gardens
Take a peaceful walk along the mountainside through the Vista Gardens . Along the way, you'll come across informative signs that you can read to learn more about your surroundings. This botanical garden features walking trails that pass by a variety of flowers and plants and a cascading stream. There is also a whimsical gnome village and a children's play area where the little ones can stay occupied. You can also stop to rest and take in the mountain views when you reach the pergola.
When you aren't out and about enjoying Anakeesta in Gatlinburg and the other fabulous attractions in the area, we'll be sure to take great care of you. Start planning your Smoky Mountain getaway today and browse our selection of Gatlinburg cabins. We look forward to seeing you and your family at Hearthside Cabin Rentals!