July 13, 2023
Everything You Need to Know About the Gatlinburg Wine Trail
The Smoky Mountain area is known for its distilleries and wineries. There are a number of places you can go for paid or free tastings to try their local offerings. If you are looking for a fun, romantic activity in Gatlinburg and you enjoy the taste of wine, then you need to experience the Gatlinburg Wine Trail. We've put together a comprehensive guide so you can find out what this wine trail is all about.
About the Gatlinburg Wine Trail
The Gatlinburg Wine Trail was created in 2019 to give visitors the chance to experience wine tasting in Gatlinburg in a fun way. The trail consists of five unique wineries, each with their own specialty flavors. These wineries tell stories about the Smoky Mountain area through the wines you'll taste. The Gatlinburg Wine Trail is a great way to experience all that the area has to offer while enjoying sweet sips with your traveling companion.
Self-Guided Wine Trail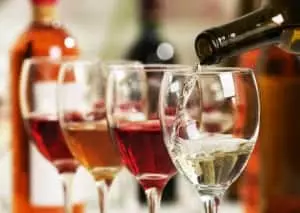 The most popular way to experience the Gatlinburg Wine Trail is on a self-guided tour. You can take a look at the list of wineries below and pick an order in which you want to visit each one. When you attend your first free wine tasting, ask for a Gatlinburg Wine Trail passport. Then make sure you present that passport at each stop so you can get it stamped. This passport shows the wineries your progress so they can know when you're at your third and final stops. There's something special in store for you at those tastings. Don't feel pressured to complete the wine tour in one day, though – you can take your time over the course of a few days or even years.
VIP Wine Trail Tour
If you want a more personalized experience, you can sign up for a Gatlinburg VIP Wine Trail Tour. This tour involves a tour guide and a shuttle to take you to three of the wineries on the wine tour. On this private tour, you'll receive extra samples, special discounts, and other perks at each of the wineries you visit. This personalized experience also includes expedited service at the tasting rooms, and it means you'll only have to have your ID checked once to cover all three stops. Because of all the extra perks, there is a charge for the Gatlinburg VIP Wine Trail Tour even though the tastings themselves are free.
Wineries on the Gatlinburg Wine Trail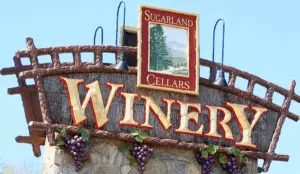 The Gatlinburg Wine Trail consists of five local wineries in Gatlinburg and the nearby area. Each winery is unique and has its own story that you'll enjoy learning during your tastings. Here are the wineries:
Sugarland Cellars Winery: Each wine created by Sugarland Cellars Winery has a name associated with something significant about the Smoky Mountain area, whether it's an important historical figure, location, or other fact. Some of their most popular wines include Elkmont, a loganberry wine, and Cherry-Kee, which is made from cherries. Their tasting bar is located in the middle of their winemaking area, so you get to taste the wine as you watch it being made.
Cades Cove Cellars Townsend: This winery is named after the beautiful scenic area of the park where visitors love to explore the Smoky Mountains. Cades Cove Cellars is located in Townsend not far from their namesake, Cades Cove. They offer award-winning wines that you can taste for free, and you can observe the laboratory, tank room, and bottling line from a viewing area. Don't forget to try their refreshing wine slushes, too!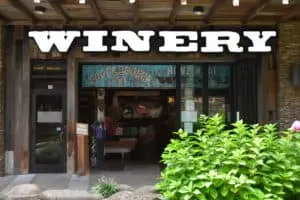 Bootleggers Homemade Wine: This winery creates homegrown Appalachian wines from scratch using small-batch recipes created by two sisters. Bootleggers Homemade Wine prides themselves on using regular kitchen equipment to make their wines and bottling each batch by hand to stay true to their country winemaker roots. They have wines made from the best fruit they can find, including blackberry, strawberry, apple, pear, peach, and of course grape varieties.
Little Bear Winery: Located right on the Parkway is Gatlinburg's newest winery, Little Bear Winery. This winery is pet-friendly, so you can feel free to bring your furry friend along for your free tasting. You can find some fun names on the wines here, such as Grape Expectations and Raccoon Red, as well as some unique flavors like watermelon and blueberry.
Cades Cove Cellars Wears Valley: Cades Cove Cellars has a second location located on Wears Valley Road. Even though some of their offerings are the same, it's worth the trip to try unique sips that you can't find at the Townsend location. This winery lets you taste their bubbly wine and ciders in addition to new wines not available at their other location. The sweet Porters Creek Peach or Mead made from local honey are fun wines to try here.
Keep the Romance Going with a Romantic Dinner in Gatlinburg
Are you looking to extend your romantic trip beyond wine tastings? There are so many romantic things to do in Gatlinburg to spend quality time with your sweetheart. One of the best ways to enjoy a date night is with a romantic dinner at one of the most romantic restaurants in Gatlinburg.