November 25, 2019
4 Best Things to Do in the Smoky Mountains in the Winter
Are you looking for a great holiday or weekend getaway destination for you and your family this winter? Plan a trip to the Smoky Mountains! This area in East Tennessee is beautiful this time of year and has plenty of winter activities you don't want to miss. Here are 4 things to do in the Smoky Mountains in the winter you don't want to miss:
1. Admiring the Mountains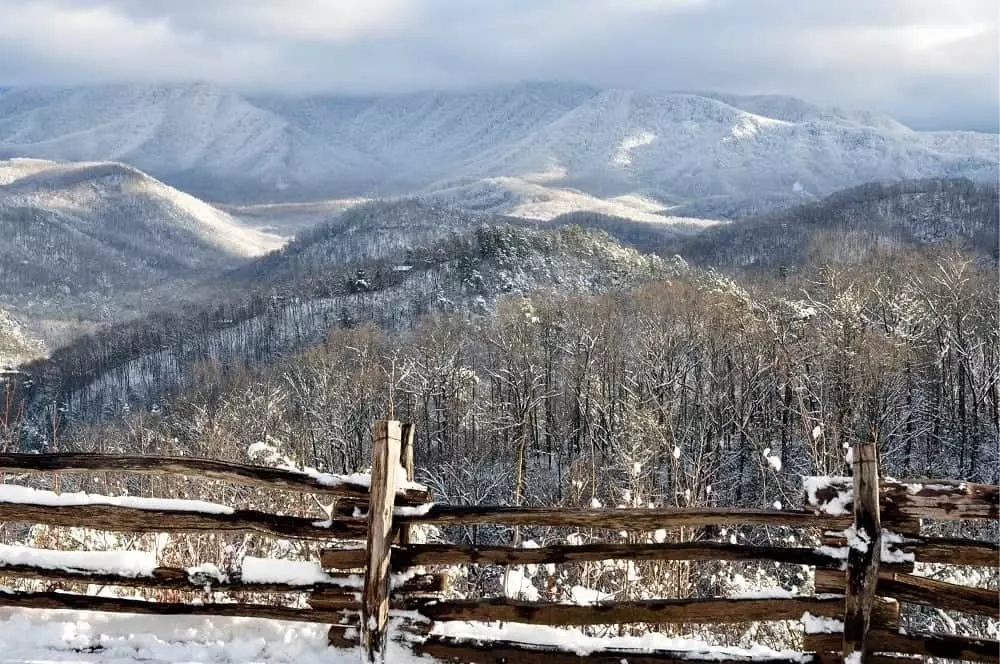 One of the main reasons people come from all over the world to visit the Smoky Mountains are the spectacular mountain views. The Smoky Mountains are full of rolling mountains. Many people enjoy coming in the fall to see the colorful leaves. Then in the winter, these mountains are covered in a beautiful layer of white snow, making for picture-perfect backdrop! If you hike or drive in the Great Smoky Mountains National Park, you have plenty of areas where you can see great views of the mountains. You can also stop by the Gatlinburg scenic overlook for a great picture. There are also plenty of attractions in Gatlinburg where you can have a great mountain view. The Gatlinburg SkyLift provides unique views of the mountains you won't find anywhere else. The Gatlinburg Space Needle is another thing to do in the Smoky Mountains where you'll have great mountain views. Anakeesta is another attraction in downtown Gatlinburg where you can see across the mountains for a great view. There's nothing quite like admiring the mountains when they're dusted in snow!
2. Hiking
Hiking is one of the most popular things to do in the Smoky Mountains. There are over 850 miles worth of hiking trails throughout the national park. Some trails could be closed this time of year due to conditions, but most of them are open all year long. You'll enjoy seeing waterfalls in winter, especially after it snows. Hike to Laurel Falls for an easy hiking trail with a paved path, or hike to Rainbow Falls for a more moderate hiking experience. A really cool hike to do in the winter is Alum Cave . You'll hike through old forest growth and have great views of the mountains along the way. Walk up stone staircases, and once you reach the concave bluff, you might even see huge icicles! Hiking in the Smoky Mountains in the winter is a great activity for everyone!
3. Winter Drive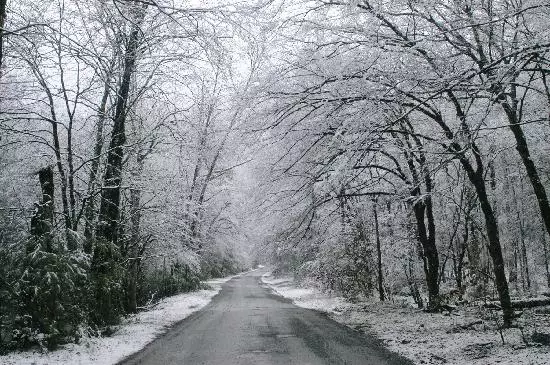 If you want a warmer activity, one of the best things to do in the Smoky Mountains is to take a winter drive through the mountains. During the winter, some of the roads close due to weather, however, many of the roads do remain open year round, making for a great winter drive. One must see location this winter is Cades Cove. Cades Cove is one of the most popular sites in the entire park and once you are there, there are many things for you and your family to check out. You can view wildlife, take in the local history, and just enjoy the sights of winter. The drive through the Cades Cove Loop take about 2 to 4 hours, but if you plan on stopping and checking out the hiking trails in this part of the park you need to allow for more time.
4. Ober Gatlinburg
Of course, during the winter you are going to want to experience snow related activities. A great way to do these things is to visit Ober Gatlinburg . At Ober Gatlinburg, you can experience exciting slopes where you can go skiing, snowboarding, or even snow tubing. Don't worry if you aren't familiar with any of these fun and exciting sports; you can take beginner lessons that will help you get started. They also allow guests to rent equipment so you don't have to pack your own or worry about buying any! If you have small kids who don't want to get on the slopes, take them to the Cubbies Snow Zone where they can play in the snow for as long as you want. You can also participate in other activities, including ice skating, ice bumper cars, and the alpine slide.
You have so many things to do in the Smoky Mountains in the winter, you'll need to make time for all of them! Since you have an idea of what you can do on your winter trip, you're ready to decide where to stay! Book one of our Smoky Mountain cabin rentals so you can experience all that the Smoky Mountains has to offer this winter.