October 19, 2018
Top 10 Things You'll Love About Our Mountain View Cabins in the Smokies
There is nothing quite like relaxing on the deck of a cabin in the heart of the Smoky Mountains, surrounded by stunning scenery. That's exactly what you'll have when you stay in our mountain view cabins! You will have so much more than just an amazing view, though. Find out the top 10 things you'll love about our mountain view cabins in the Smokies:
1. Beautiful During Every Season
No matter what time of year you visit, our mountain view cabins offer beautiful scenes. You can sit on the deck and breathe in the crisp air as you admire the fall foliage, or soak up the sun as you're surrounded by spring wildflowers! There is something special about every season in the Smoky Mountains, and you can experience it all from your cabin.
2. Peaceful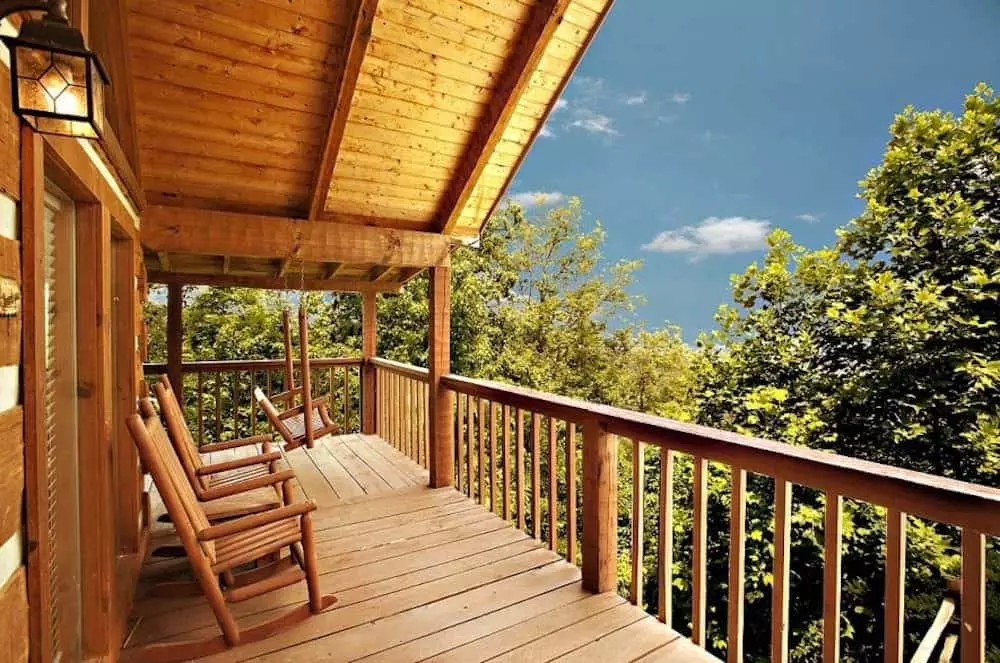 There's something so peaceful about being surrounded by the mountains. Our mountain view cabins make it easy for you to unwind. Whether you're soaking in the bubbling hot tub or curled up in front of the fire, you'll have everything you need for a relaxing stay. Some of our cabins even have large glass windows so you can watch the sunrise over the mountains from the comfort of your bed.
3. Close to Fun Things to Do
One of the best parts about our cabins is that they're close to all the best things to do in the area. Even though you will have peace and quiet all around you, you will be just a short drive from the action. Spend the day hiking in the Great Smoky Mountains National Park, seeing a show in Pigeon Forge, or strolling through downtown Gatlinburg!
4. In-Cabin Entertainment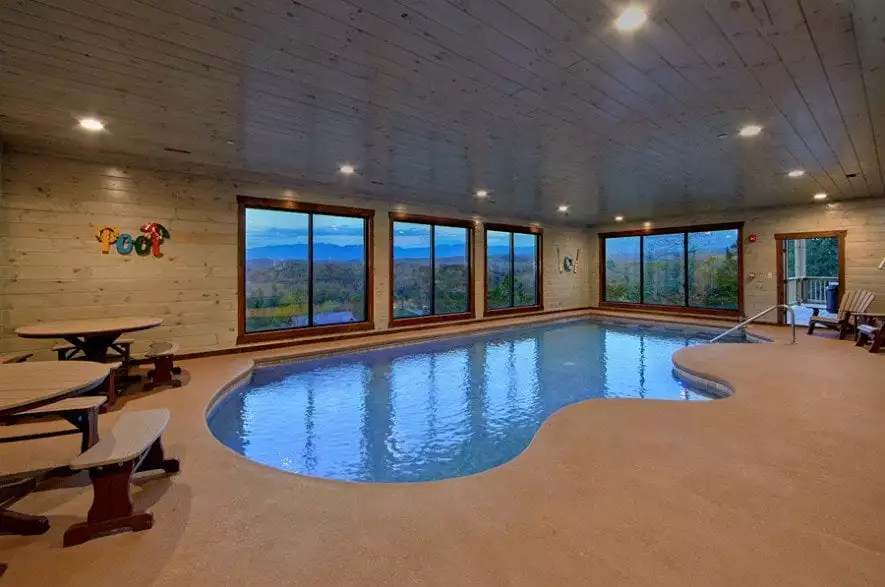 While you're just a short drive away from attractions, shops, and more, you'll have plenty of in-cabin entertainment as well! You won't even have to leave to have an amazing time. We have cabins with table games like pool and air hockey, cabins with home theater systems, and even cabins with indoor pools! You'll have it all when you stay with us.
5. Home Away From Home
You can enjoy all the comforts of home in your cabin. You'll have a fireplace to keep you warm on cool mountain nights, cable TV in case you want to keep up with all your favorite shows or watch the big game, and a fully equipped kitchen to cook your own meals. All you have to bring is your suitcase and yourself.
6. Spacious Decks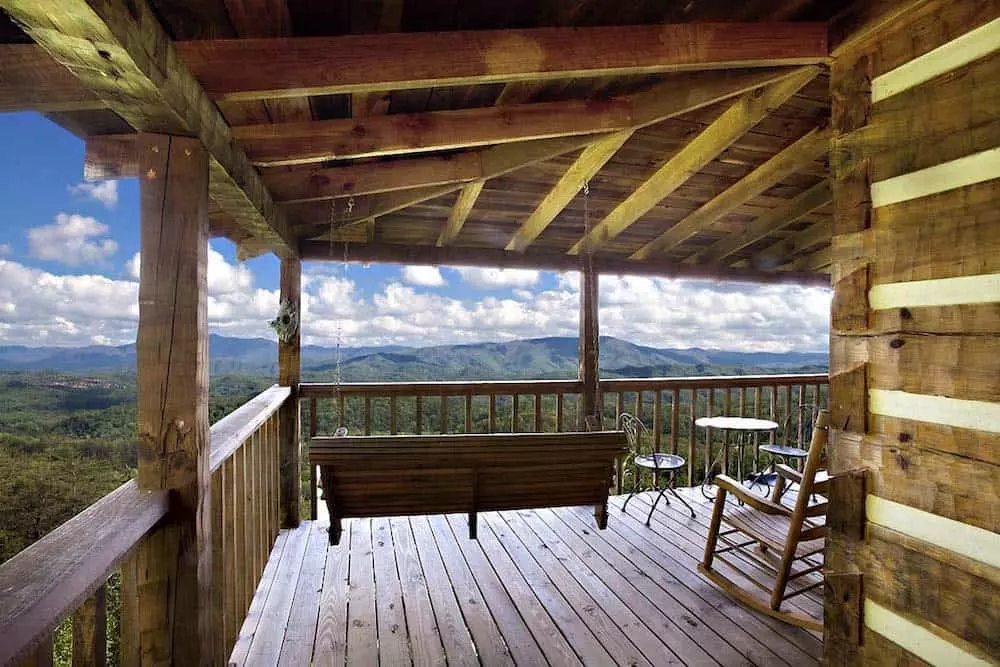 What's a mountain view without a place to enjoy it? Our cabins come with spacious decks where you'll end up wanting to spend most of your time while you're here. Whether you're relaxing in the hot tub, having a barbeque, or sitting in a rocking chair, it's the perfect spot to take in the views.
7. Large Glass Windows
If you want to stay inside but still want to see the gorgeous scenery, you're in luck! Many of our mountain view cabins have large glass windows so you can admire the views from the comfort of inside your cabin. Enjoy the view from wherever you are, whether it's curled up in bed or keeping warm in front of the fire!
8. Free Attraction Tickets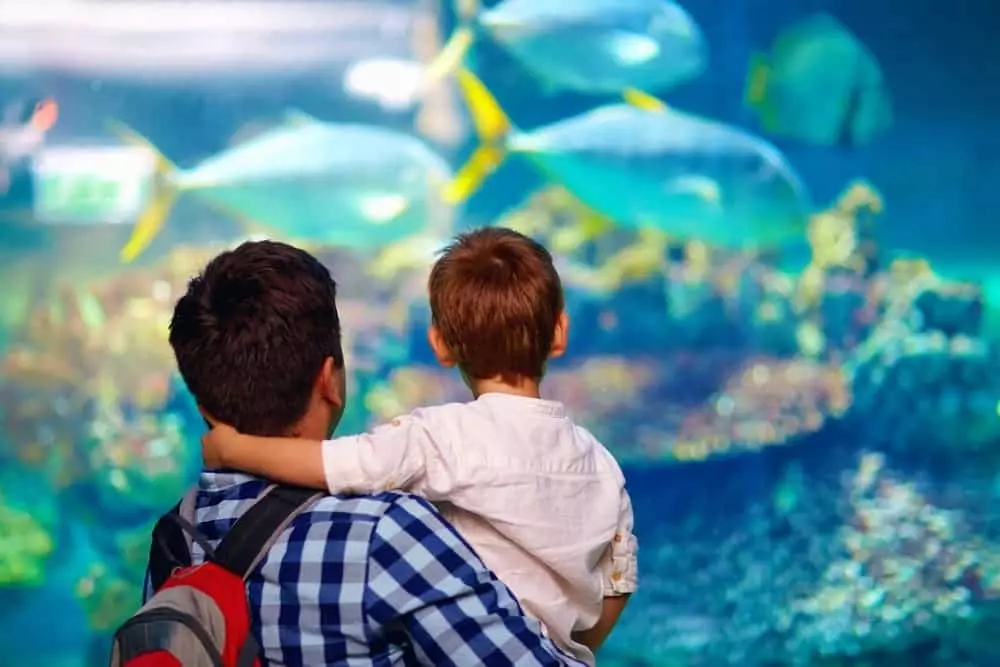 As a thank you for staying with us, we provide each cabin with a Freedom Fun Pass. This pass gets you free tickets to the best attractions around! Interact with your favorite aquatic animals at Ripley's Aquarium of the Smokies, or laugh the night away at Comedy Barn Theater. You'll even get a free meal at Mama's Farmhouse and free ice cream at Mad Dog's Creamery! To find out more attractions you can enjoy for free, read our blog, "6 Pigeon Forge Attractions You Can Enjoy for Free When You Stay in Our Cabins."
9. Saves You Money
Everyone loves saving money! At Hearthside Cabin Rentals, we make it easy to save. Not only do we give you a Freedom Fun Pass, but we offer a variety of cabin specials that provide discounts on your stay! Our specials change throughout the year, so make sure you check our Specials Page before booking your stay to guarantee you get the best deal. You can also save money by cooking meals in your cabin instead of dining out every night and enjoying in-cabin entertainment instead of spending all your time at attractions!
10. Great for Every Occasion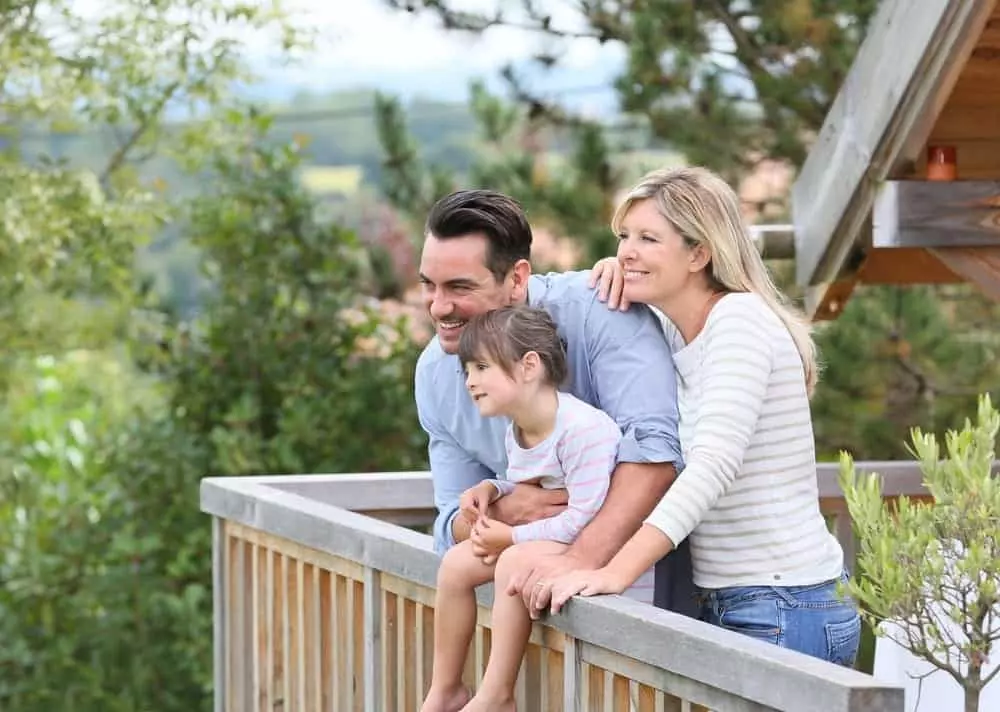 Our cabins range in size from 1 bedroom to 18 bedrooms, so we can accommodate all groups! Whether you're visiting for a romantic getaway or a family reunion, you will be able to find the perfect cabin for you. Choose from a variety of amenities like home theaters, indoor Jacuzzis, and even indoor mini golf!
These are just some of the many things you'll love about our mountain view cabins in the Smokies! Browse all of our mountain view cabins and book your stay to see for yourself why they're so amazing.