November 07, 2023
6 Reasons to Plan a Winter Getaway to Our Cabin Rentals in the Smokies
Have you been thinking about taking a quick trip to the Smoky Mountains this winter? You may not think about winter being the best time to visit East Tennessee, but the mountains could be covered in snow, and you'll find plenty of fun things to do! Plus, we have cozy places to stay while you're in town! Here are 6 reasons why you should plan a winter getaway to our cabin rentals in the Smokies:
1. Beautiful Time of Year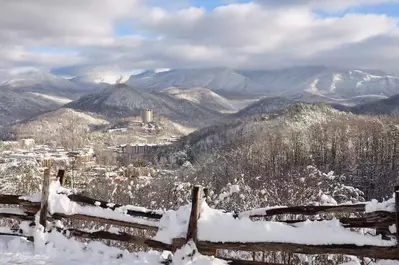 Most people visit the Smokies in the summer or fall because of the warm weather and changing leaves. Although winter isn't quite as popular as these other seasons, it's still a beautiful time of year in the Great Smoky Mountains. The weather is getting colder, and snow could be in the air! While there's no guarantee you'll see the mountains covered in snow, it is a possibility! And if you decide to head out into the national park, you might just see ice in waterfalls and frost in the higher elevations! Winter is just as beautiful as the other seasons in the Smokies!
2. Less Crowded
Winter is one of the least crowded times in the Smokies. The other seasons are more popular for visitors to come and see the area, so if you want to miss out on enormous crowds, winter is the perfect time to visit! That doesn't mean the area is empty, though! During the holiday season, there are quite a few events going on, and people come in for these events. After the holidays but before spring arrives, this is the slowest time of year for the area, which is perfect for people who want to enjoy the Smokies without all the people!
3. Enjoy Winter Activities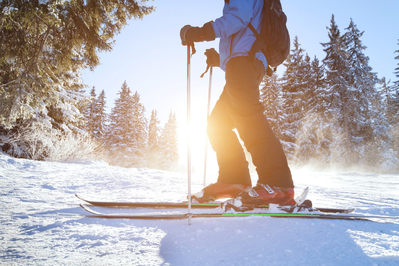 Another reason to plan a winter getaway in one of our cabin rentals in the Smokies is you are able to enjoy all kinds of winter activities while you're in town! Our cabins are the perfect place to stay when you come into town to enjoy skiing on the slopes at Ober Mountain . Bring your own gear, or rent a set of skis or a snowboard and head down the mountain for a ton of fun! In addition to visiting the only ski resort in Tennessee, you can head out into the Great Smoky Mountains National Park to explore! You will enjoy seeing waterfalls in the winter since icicles form around the falls, and you can see through the trees easily. If you still want to explore but you don't want to get out, you can take a scenic drive through the mountains if the roads are open!
4. Spend Time Together
When you plan a winter trip to our cabin rentals in the Smokies, you'll be able to spend quality time together! No matter if you plan a romantic trip to a 1 bedroom cabin or you want to take your entire family on a trip to the Smoky Mountains, you'll love being able to spend time together! Cook meals together in the kitchen, sit around the dining room table, watch movies on the couch, or just sit around talking to each other! You have plenty of options at your cabin rental for how to spend quality time together!
5. Take Advantage of Amenities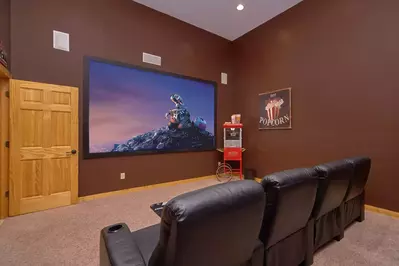 One of the best parts of staying in our cabins for your winter trip is taking advantage of the amenities! Most of our cabin rentals in the Smokies have hot tubs where you can sit and relax after a long day, or you can spend time sitting by the window looking out at the incredible mountain views. Every cabin has a kitchen that comes with everything you need to prepare meals while you are in town, and you can snuggle up in front of the fireplace at the end of every day. You may choose to stay in a cabin with a game room where you can compete to see who is the best at pool or another game. You'll also find cabins with home theaters, indoor pools, and much more!
6. Get to Take a Break
A great reason to plan a trip this winter is being able to take a break from your everyday life. Everyone needs to get away from it all every once in a while, and there's no better time than during the winter! Some people will enjoy visiting a different place during the winter because it gets them out of the same old routine, and they can recharge and relax while they are away.
Explore Our Cabin Rentals in the Smokies
Now you know why you should plan a winter getaway to the mountains! Are you ready to start planning your trip this winter? Look through our cabin rentals in the Smokies, and pick out the perfect one for your vacation!