January 09, 2023
How to Pick the Perfect Smoky Mountain Cabin for Your Vacation
The Smoky Mountains are the perfect destination for your next vacation! For 365 days a year, the Smoky Mountains are an exciting place to visit, full of adventure and with all sorts of opportunities to make family memories! You'll find incredible attractions, restaurants and other entertaining things to do when you stay in this beautiful mountain country. There's no better way to visit the Smokies than by staying in your own Smoky Mountain cabin. Here are tips for picking the perfect Smoky Mountain cabin for your vacation:
Decide When You Want to Visit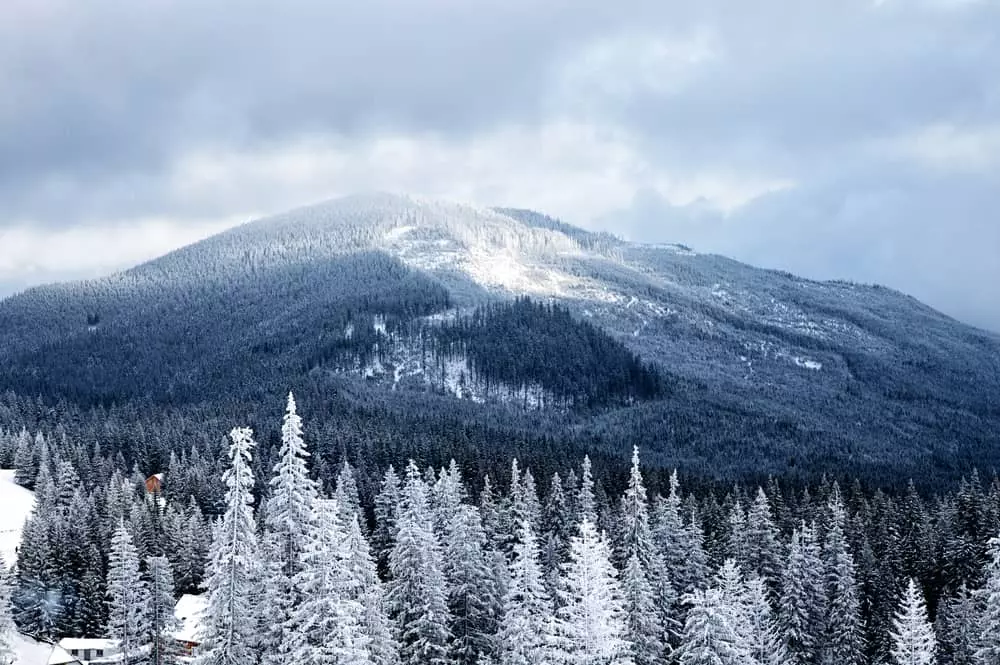 There's never a bad time to visit the Smoky Mountains! The first step when searching for the perfect Smoky Mountain cabin is deciding when you want to visit.
Winter provides incredible opportunities to see beautiful snowy scenes and explore the great outdoors in all their snow white beauty! In the spring, the outdoors come alive and flowers and plants begin to bloom and colors emerge! As summer arrives, temperatures rise as the gorgeous sunshine beams down on swaths of Smoky Mountain visitors. The area transforms into a world of gorgeous yellows, oranges and reds as the leaves change colors in the fall.
If you love snow activities, winter is the obvious time to visit! Folks who enjoy comfy temperatures will love visiting in the spring and fall when you'll want to spend all day outside! Summer is the most hopping time in the Smokies, with so much to do and see in perfect weather!
Each of our cabin pages features a calendar that shows the current availability of that unit. Explore those pages to find which cabins are available when you wish to visit!
Go to our cabins page, scroll down and you'll find "Date Range." Enter in the dates you wish to stay in a cabin and we'll show you what's available! You can also easily see the price of these cabins when you select which dates you plan to stay.
Determine Cabin Location & Size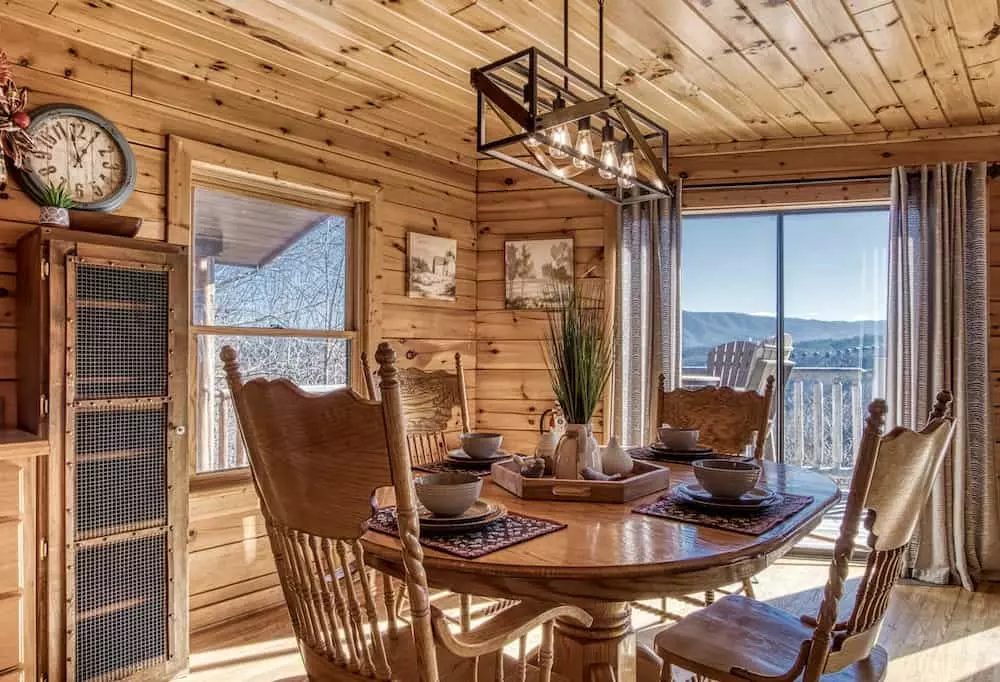 We're thrilled to offer cabin rentals all across the Smoky Mountains! We offer cabins in Gatlinburg, Pigeon Forge and Sevierville so you can stay in your favorite location!
If you have an idea of what attractions you wish to visit on your vacation, we recommend staying in the town closest to those to avoid traffic holdups. If you plan to visit the Great Smoky Mountains National Park, we have plenty of cabins in Gatlinburg that are conveniently located. Sevierville cabins are perfect for folks looking to stay in a peaceful setting further away from many of the most popular attractions.
Next, you have to figure out who all is coming on your vacation to the Smoky Mountains! The bigger the group, the more money you can save. That makes our cabins a great choice for wedding parties, family reunion and group trips.
When you bring along a large group, you can each split the cost evenly! That typically cuts down on the money you'll have to spend!
We offer a wide range of cabin sizes so that we're sure to have the perfect fit for your group. Our cabins range from 1 bedroom all the way up to 21 bedrooms!
Explore the Amenities You Want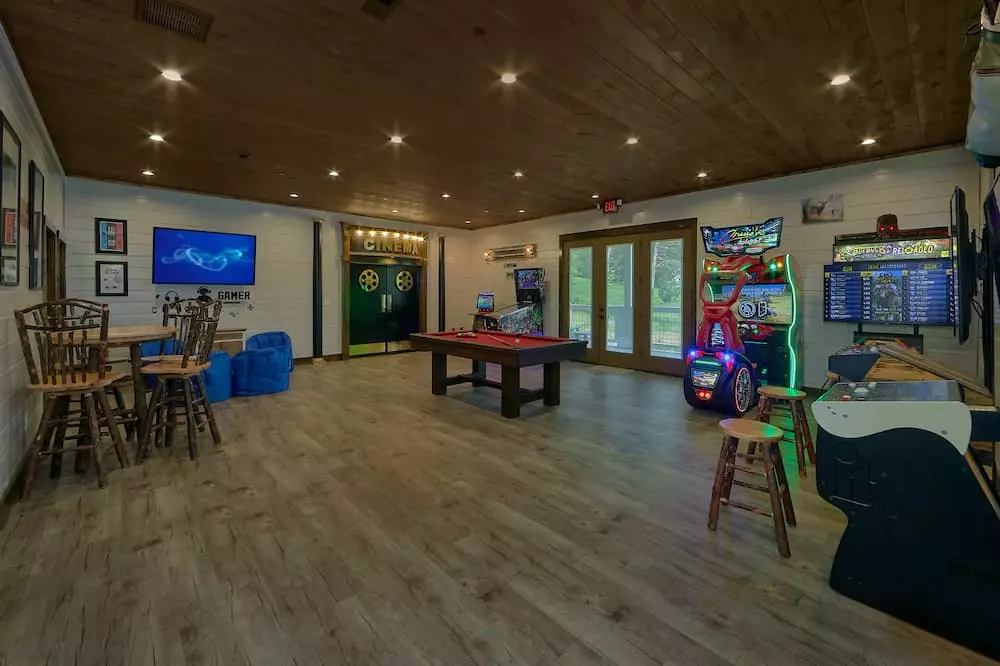 We have a whole list of incredible amenities you're going to love in our Smoky Mountain cabins!
Fireplaces, fire pits, indoor pools and private hot tubs are perfect for those staying with us in the winter. Our cabins feature expansive decks and patios, decked out with furniture, that serve up picturesque views of the Smoky Mountains so you can stay in paradise!
Foosball tables, pool tables, arcade games and gaming systems provide hours of fun for kids and even adults! You find huge flat-screen TVs, internet access and streaming services to spend a night together on the couch as a family.
Don't forget to check out our pet friendly cabins if you wish to bring man's best friend along with you!
The best part of our amenities is they are easy to find on our website! Simply go to our cabins page, find the "Amenities" section, click the plus button and then select the amenities you want in your cabin!
We hope this guide will help assist you when choosing the perfect Smoky Mountain cabin for your vacation! Are you ready to find the cabin that's right for your vacation? Take a look at our selection of Smoky Mountains cabins today!