May 31, 2022
5 Benefits of Smoky Mountain Cabins with Pools
One cabin amenity that surpasses the rest and makes any stay in the Smoky Mountains better is a swimming pool! We offer a great selection of cabins in the Smoky Mountains with private pools, along with cabins that have access to resort pools. These cabins are a top choice for a place to stay and provide guests with a lodging experience they won't forget. Here are 5 benefits of staying in Smoky Mountain cabins with pools:
1. Privacy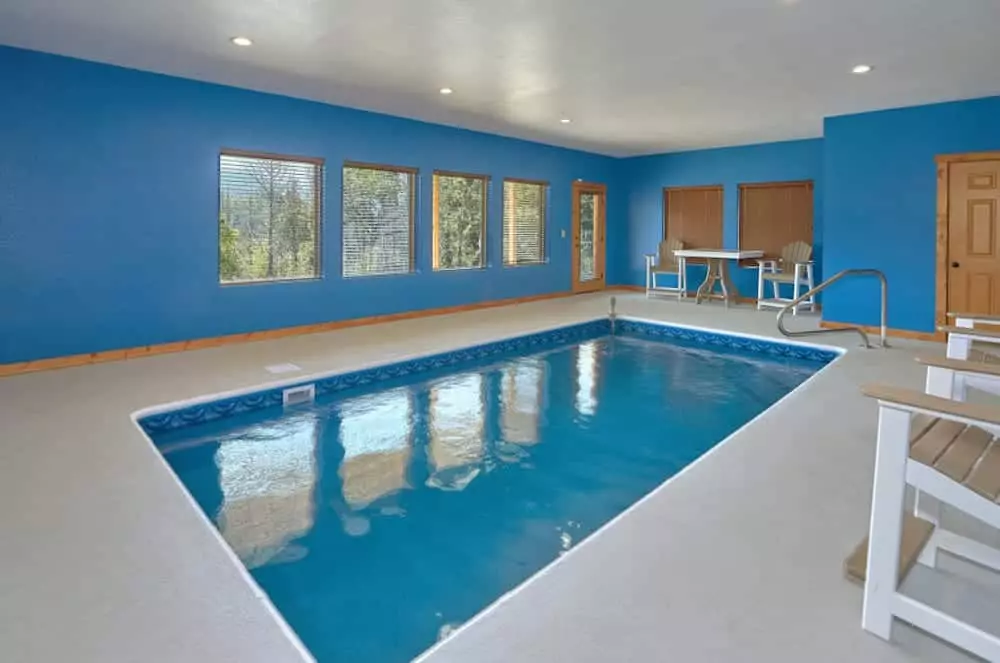 The main thing guests love about Smoky Mountain cabins with pools is that they offer a level of privacy you won't get anywhere else. When you have a swimming pool inside of your cabin, you won't have to worry about crowds or noise. You can swim any time or day you want! The only people you have to share the swimming pool with are the people you came with. This makes it easy for parents to keep a close eye on their children without having to get in the pool themselves! Plus, you won't have to worry about not finding an open pool chair, or kids being too loud and splashing around.
2. Save Money
Smoky Mountain cabins with pools can actually end up saving you money on vacation! The price of waterpark tickets can quickly add up, especially when you have to buy them for everyone in the family. When you have your own private pool in your cabin, or even access to a resort swimming pool, you can swim for free! You can also find incredible Smoky Mountain cabin deals throughout the year that can help you save even more money on your stay. We offer a variety of cabin specials that can be used for cabins with resort pool access and include both discounts and free nights!
In addition to ways to save at your cabin, we also provide each cabin with a Freedom Fun Pass that gives guests 1 free ticket per paid night stay to popular attractions and restaurants throughout the area! Our Freedom Fun Pass ends up helping guests save hundreds of dollars on attraction tickets.
3. All Sizes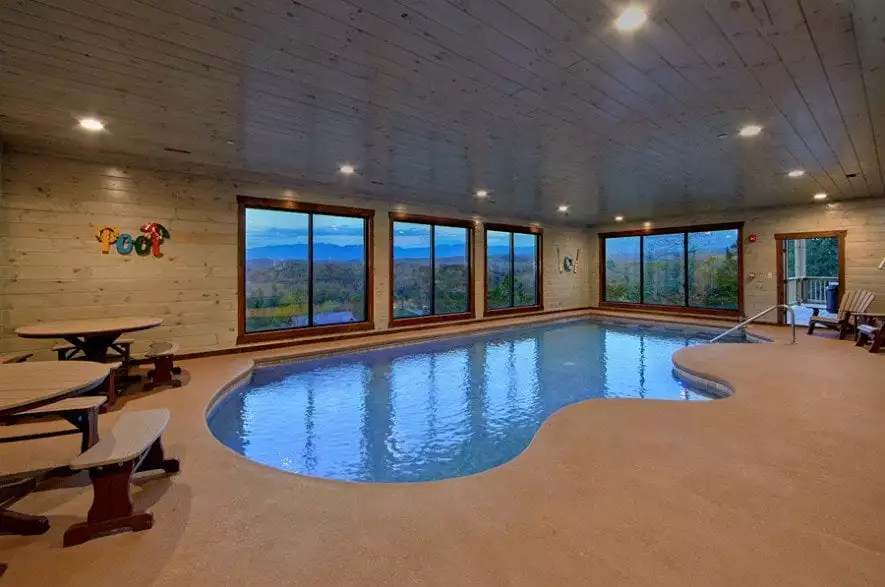 You won't have to worry about not having a cabin big or small enough for your vacation group — our Smoky Mountain cabins with pools come in all sizes. The most common misconception regarding cabins with indoor pools is that you can only get one that fits a large group of people, but that's not true! We have a great selection of cabins with pools that are the perfect size for couples and small families visiting the Smokies. Get something as small as 2 bedrooms with an indoor pool, or something as big as 21 bedrooms! We also have 1 bedroom cabins with access to a resort swimming pool.
4. Great for Groups
While you can find small cabins with pools, this is actually a great group amenity! Whether you're in town for a family reunion, church retreat, or wedding, everyone will appreciate having a pool to splash around in. You can find a cabin with enough bedrooms to accommodate everyone in your group, and a pool big enough for everyone to enjoy a swim! Groups love getting to spend quality time together all under one roof without worrying about any outside distractions.
5. Variety of Amenities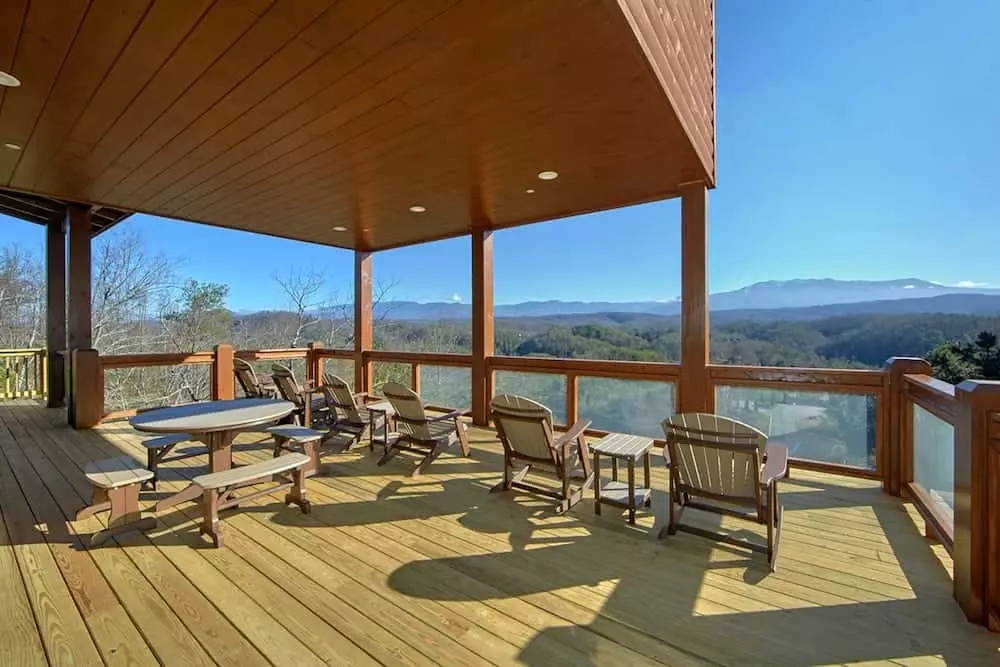 In addition to swimming pools, our cabins come with a variety of other amenities for guests to enjoy. All of our cabins come with basic amenities like full kitchens, hot tubs, separate rooms for sleeping, fireplaces, and more. Many of our Smoky Mountain cabins with pools come with bonus amenities that take your stay to the next level. Not only will you have a pool, but you can choose from cabins with home theaters so you can watch a movie on the big screen, or game rooms so you can challenge each other to a friendly game of pool or foosball. Of course, one of the most incredible amenities is a mountain view, and we have plenty of cabins with pools that also offer gorgeous views of the Smoky Mountains. You'll love all the amazing amenities you can find in these cabins!
Browse Our Smoky Mountain Cabins with Pools
Now that you know about the benefits of staying in a cabin with a pool, we bet you can't wait to start planning your visit. No matter the occasion, we have a cabin for you! Take a look at our full selection of Smoky Mountain cabins with pools and choose the perfect one for your vacation.