January 23, 2019
6 Benefits of Staying in Our Romantic Cabins in the Smoky Mountains for Your Getaway
When you're planning a getaway in the Smoky Mountains for you and your sweetheart, there is no better place to stay than one of our cabins. We have cozy 1 bedroom cabins that are perfect for an escape with the one you love. Here are 6 benefits of staying in our romantic cabins in the Smoky Mountains for your getaway:
1. Hot Tub & Fireplace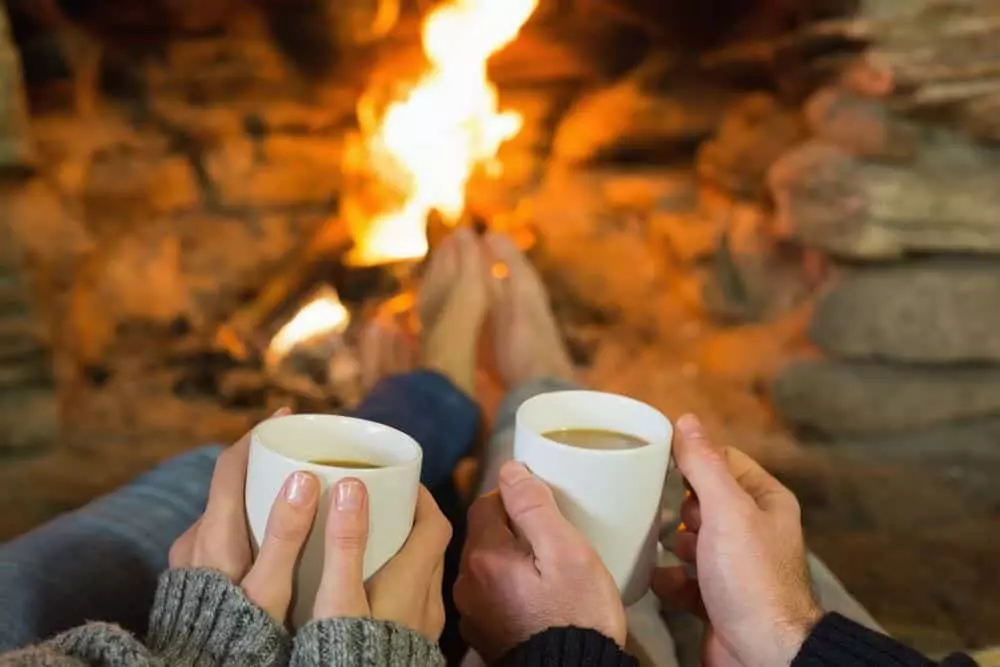 Our romantic cabins in the Smoky Mountains come with amenities that turn up the heat on your vacation. On the deck you'll find a bubbling hot tub. Share a bottle of wine with each other as you relax in the water and let all your stress and worries fade away. It's one of the best places to admire all the views surrounding your cabin. Inside, you'll have a fireplace to keep you warm. Curl up in front of the fire together with cups of hot chocolate as you watch your favorite movie or just talk about your day!
2. Gorgeous Mountain Views
The gorgeous mountain views will make your stay even more special. Wake up to the beautiful sunrise, or watch the sunset in the evening from the comfort of your cabin. Cabins offer beautiful sights during every season, from fall foliage, to snow-covered mountains in the winter, to wildflowers in the spring and summer. The mountain views also provide the best backdrop for pictures! Get a picture of the two of you together with the Smoky Mountains in the background so you can cherish what a wonderful time you had.
3. Cook Dinner for Two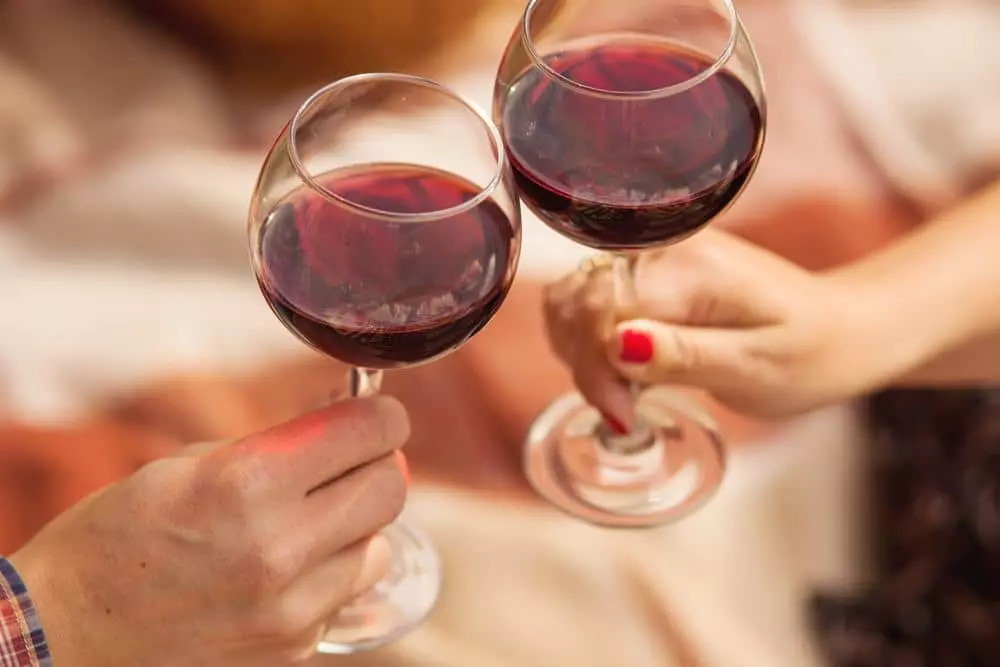 Inside each of our romantic cabins, there is a fully equipped kitchen. Spend an evening cooking dinner for two to share at the dining table! There are grocery stores nearby where you can find all the ingredients you need to make your favorite meal. The kitchen comes with all the modern appliances you have in your own kitchen at home, so it'll be easy to cook up a delicious meal. Light some candles and spend the evening with good food and even better company.
4. Affordable
The best part about staying in one of our romantic cabins in the Smoky Mountains is that we have plenty of affordable options. When you don't have to worry about money, you can focus on having a wonderful time! Before booking your stay, be sure to check out our Smoky Mountain cabin specials to guarantee you're getting the best deal. Our cabin specials include things like discounts and free nights and change throughout the year. We also reward each cabin with a Freedom Fun Pass, which will get you into some of the best attractions for free! For every paid night stay, you'll get one free ticket to popular attractions like Ripley's Aquarium, Hatfield & McCoy Dinner Feud, and WonderWorks!
5. Privacy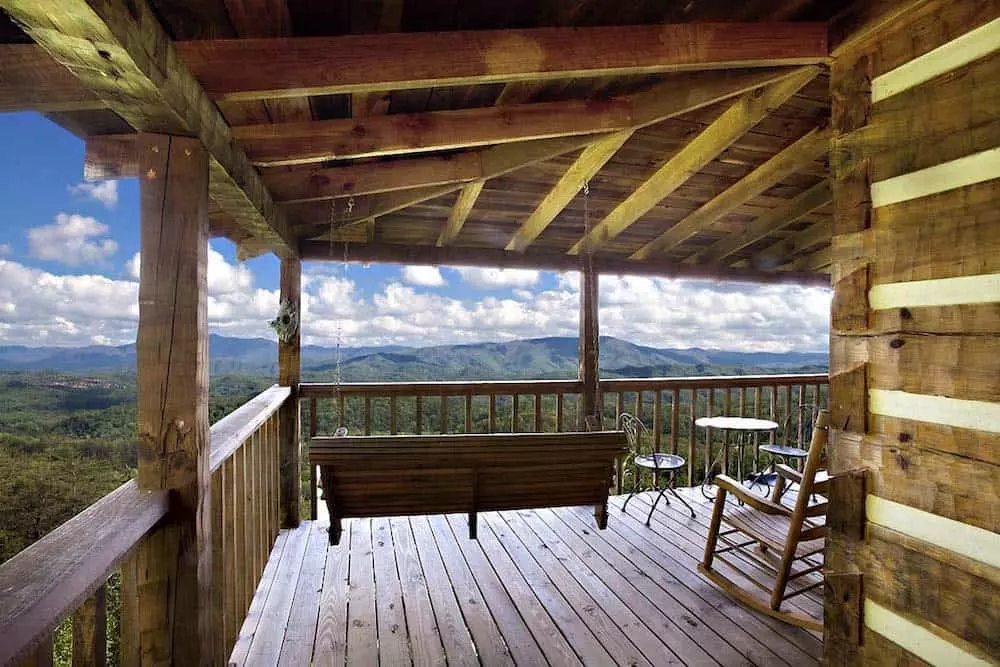 When you stay in a romantic cabin, the one thing you can expect to have is privacy. It will be just you, your sweetheart, and the mountains. You won't have to worry about noisy neighbors or the sounds of traffic keeping you awake at night, and can focus on spending a peaceful vacation with just the two of you. You'll feel a world away from everything, making it easy to enjoy quality time together.
6. Near Romantic Things to Do
The location of your romantic cabin can't be beat. Even though you'll have privacy, you'll really only be a short drive from town. That means you're close to the best romantic things to do in the Smoky Mountains! Visit The Island and ride The Great Smoky Mountain Wheel, or ride the Gatlinburg Sky Lift for unbeatable views of the mountains. There are countless opportunities for you to make wonderful memories with each other. Go for a hike in the Great Smoky Mountains National Park, visit the aquarium, go ziplining, or share a romantic dinner at one of the delicious restaurants in the area. No matter what you choose to do, you'll love the convenience of having only a short drive back to your cabin for a good night's rest.
Romantic Cabins in the Smoky Mountains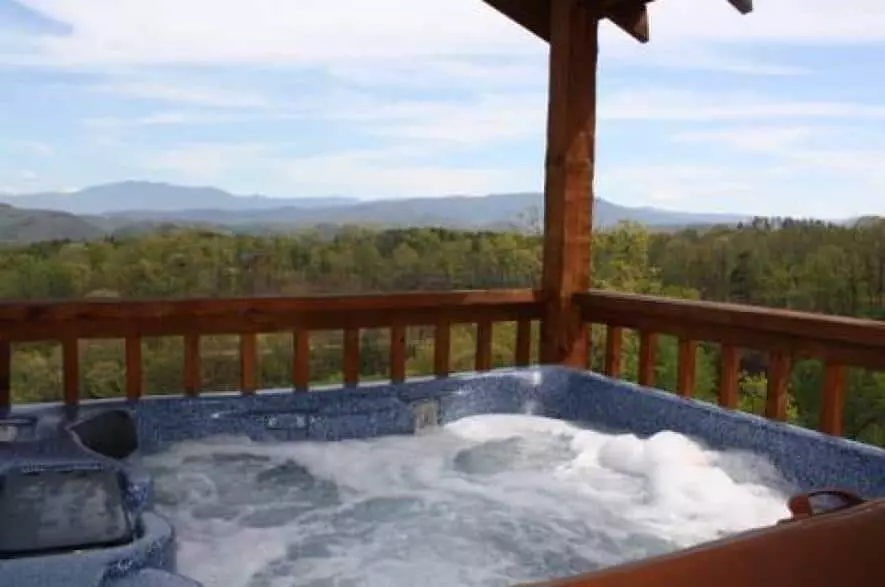 Our romantic cabins come with everything you need and more for a perfect getaway with the one you love. Take a look at all of our romantic cabins in the Smoky Mountains and decide which one is best for the two of you, then book your stay!