July 31, 2014
6 Reasons to Spend Your Group Vacation at Majestic View Lodge in Pigeon Forge
Planning a Smoky Mountain vacation with 57 of your closest friends? Majestic View Lodge is the perfect place for a big group trip to Pigeon Forge! Whether you're visiting the Smokies for a business trip, church retreat, or family reunion, this enormous 13 bedroom cabin is the ultimate vacation rental for an unforgettable stay in East Tennessee. Here are 6 reasons to rent this large cabin in Pigeon Forge:
1. Three Levels of Space
Majestic View Lodge is a three story log cabin with space for 58 guests! Here is a quick breakdown of all the beds and futons in this gargantuan cabin:
The lower level sleeps 16 people in 4 bedrooms with
4 king-size beds
3 queen-size futons
The main level sleeps 10 people in 2 bedrooms with
2 king-size bed
2 queen-size futon
The upstairs sleeps 32 people in 7 bedrooms and a kid's area with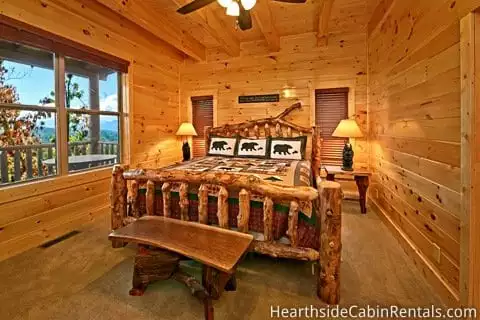 4 king-size beds
5 futons
1 queen bed
3 queen bunk beds
2 log futon beds
With so many rooms and beds to choose from, you are guaranteed to find the perfect sleeping arrangement for your group!
2. Kids Cove Area
On the top floor, children will be able to enjoy their very own play area. Known as "Kids Cove", this special section of the cabin has something for children of all ages. There is even a suspended bridge that connects the Cove to the upstairs sleep area for kids. You'll never hear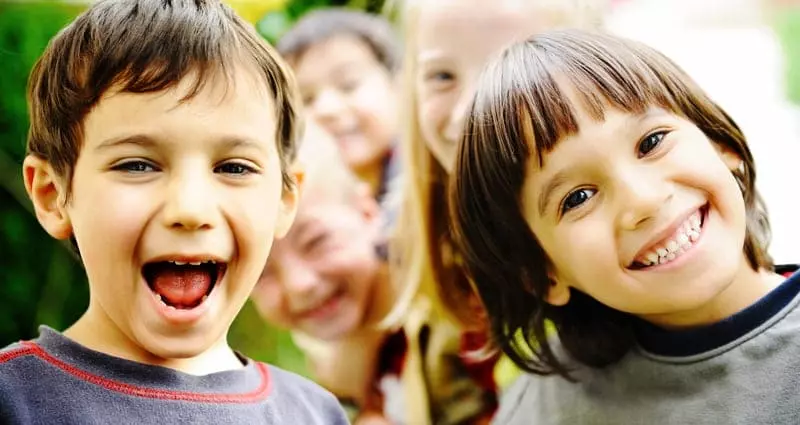 the phrase "I'm bored" during your vacation at Majestic View Lodge!
3. Scenic Mountain Vistas
Majestic View Lodge certainly lives up to it's name! From your cabin's porch you will enjoy spectacular panoramas of the Great Smoky Mountains. The deck is equipped with a round picnic bench and plenty of wooden rocking chairs, so you can savor a meal or a warm cup of coffee while you take in the area's stunning natural beauty. Majestic View's deck also features two bubbling hot tubs, providing a luxurious way to relax in the Smokies.
4. Amazing Theater Room
Majestic View's lower level is home to an excellent movie room! With theater style seating for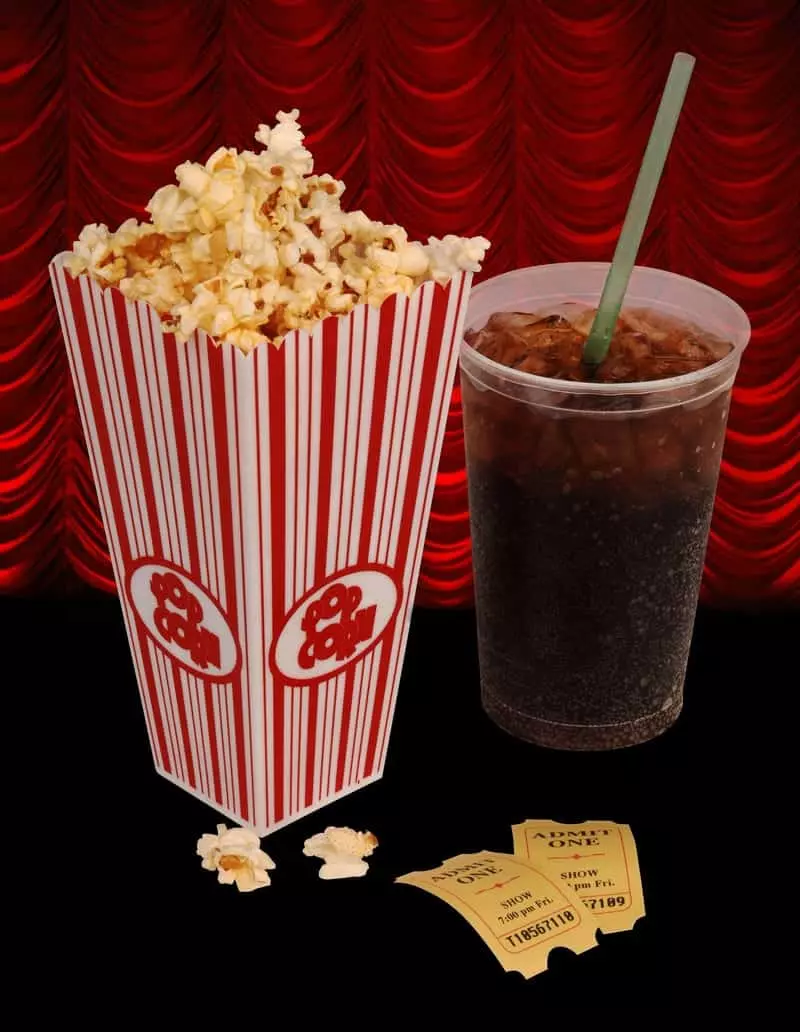 16 people, this awesome viewing area is the perfect place to kick back and relax with a big bowl of popcorn and your favorite film. In addition to the theater room, guests will also enjoy billiards, foosball, high speed wireless internet, a Blu Ray DVD player, and multiple flat screen televisions. There is no shortage of entertainment at Majestic View Lodge!
5. Great Location Near Dollywood
This large cabin in Pigeon Forge is close to Dollywood ! When you stay at Majestic View Lodge, you'll be just a short drive from the South's favorite theme park. With exhilarating rides and plenty of great entertainment and festivals, Dollywood is the perfect place to take any group visiting the Smoky Mountains.
6. Pool Access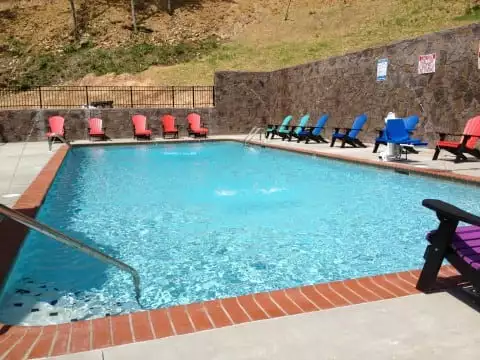 Guests at Majestic View Lodge will also be able to take advantage of Hearthside's newly opened outdoor swimming pool and pavilion. Just opened this June, our outdoor gorgeous swimming pool is private to Hearthside guests only. Your group will love cooling off at the pool after a day of fun at Dollywood.
If you have any questions about Majestic View Lodge or any of our large cabins in Pigeon Forge, give our vacation specialists a call at 888-993-7655. We can't wait to hear from you!