March 20, 2018
8 Must-See Smoky Mountain Attractions for First-Time Visitors
If you're visiting the Smoky Mountains for the first time, you're in for a treat! As soon as you arrive, you'll fall in love with the smell of the fresh mountain air and the gorgeous views that surround you. There are so many wonderful things to do while you're here that you'll want to keep coming back to visit so you can experience them all! To help you plan your first trip, we've come up with 8 must-see Smoky Mountain attractions for first-time visitors.
The Great Smoky Mountain Wheel is a magical experience for everyone. You'll get to ride in a glass gondola and see gorgeous views of Pigeon Forge and the Smoky Mountains from as high as 200 feet in the air! This activity combines the fun of riding a ferris wheel with the excitement of seeing the Smoky Mountains from above. Each of the glass gondolas seat up to 8 guests, so your whole group can enjoy the ride together! The Great Smoky Mountain Wheel is located at The Island in Pigeon Forge , which is another popular Smoky Mountain attraction. The Island is your one stop for entertainment, dining and shopping! You can ride rides, enjoy a tasty meal or shop for souvenirs, all at an affordable price.
2. Dollywood
It's not a Smoky Mountain vacation without a trip to Dollywood ! This world-class theme park is so much more than just that. There are more than 40 rides, 15 incredible shows, 5 of the South's largest festivals and Southern-style dining. It's the perfect family-friendly attraction, with rides that are great for kids, exciting rides for the thrill-seekers, shows for the family to enjoy together and plenty of shops to browse. If you don't want to waste time waiting in lines, purchase a TimeSaver Pass. The pass gives you expedited entrance to your favorite rides up to 10 times throughout the day. For a sweet end to a great adventure, try a piece of world-famous cinnamon bread from The Grist Mill!
3. Ripley's Aquarium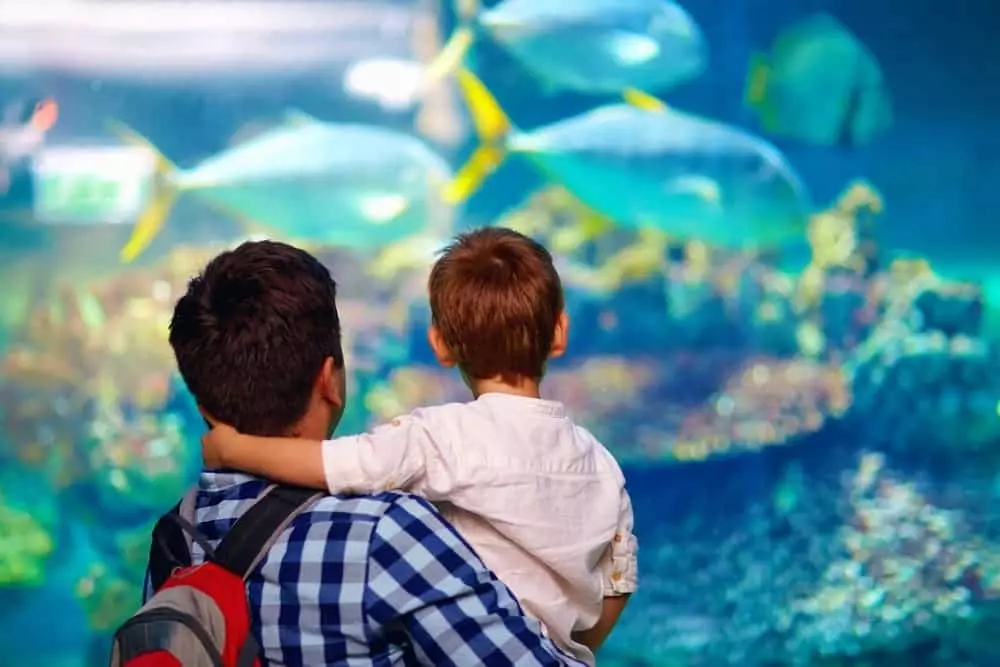 Ripley's Aquarium of the Smokies has been voted the best aquarium in the country, and you'll want to see why for yourself! It's a great rainy day activity, but you don't need weather as an excuse to visit this amazing attraction. Rain or shine, you'll have a great time at Ripley's Aquarium. Not only will you get to see different sea life, from sea turtles, to sharks, to jellyfish, but you'll get to interact with some too! The aquarium has unique experiences that allow you to get up close and personal with some of the sea life. You can splash with rays, sleep with sharks, touch a jellyfish and even waddle with penguins! There are hours of fun to be had at Ripley's Aquarium.
4. Gatlinburg Space Needle
The Gatlinburg Space Needle is one of the top spots to go sightseeing in the Smoky Mountains. You'll have the chance to ride in a glass elevator to the top of the 407-foot observation tower, where you'll see panoramic views of Gatlinburg and the Smoky Mountains. Visit during the day for amazing picture opportunities and breathtaking mountain views, or go at night to see Gatlinburg all lit up. It's never a bad time to see the sights! If you come with your family, the kids will love playing in Arcadia, Gatlinburg's largest arcade, that is located at the bottom of the Space Needle. There'll be games, awesome prizes and more.
5. Great Smoky Mountains National Park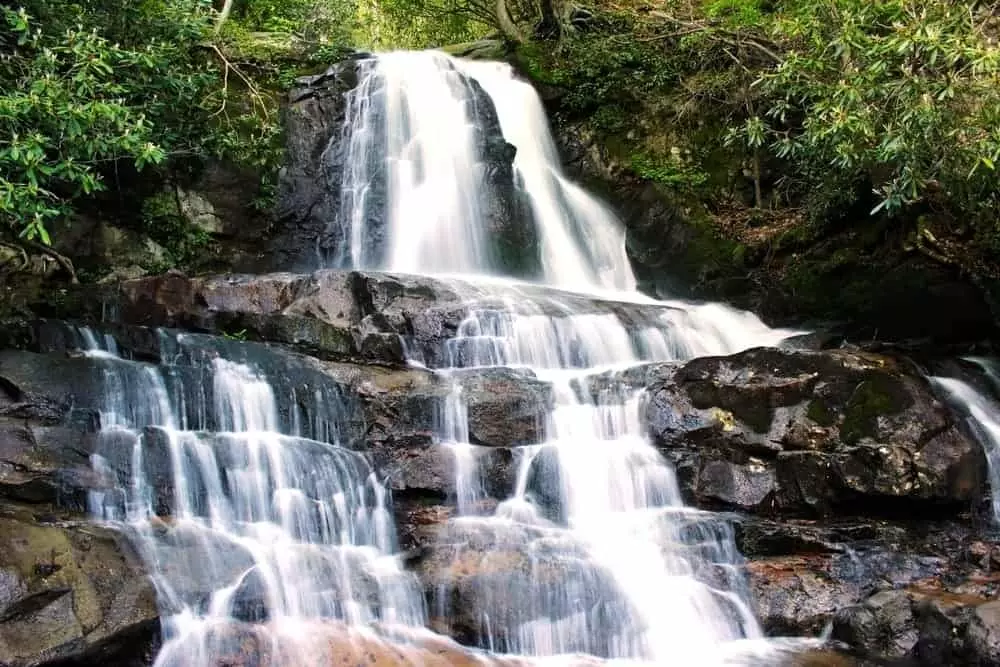 What's a trip to the Smoky Mountains without actually spending time in the mountains? There's no better place to take in the natural beauty of the mountains than the Great Smoky Mountains National Park. The park has more than 850 miles of hiking trails for you to explore, where you can see gorgeous views of the mountains, waterfalls, wildflowers and more! You can also go fishing or enjoy a nice picnic while you breathe in the fresh mountain air. There is no better place to spend time in the great outdoors than the Great Smoky Mountains National Park.
6. Sugarlands Distillery
The Smoky Mountains are famous for their moonshine. When you visit Sugarlands Distillery , you can taste award-winning spirits from the company and receive a $5 voucher redeemable with any in-store purchase in return! While you're there, take a behind-the-scenes tour of the still house and see firsthand how the Sugarlands Shine is made.
7. The Old Mill Square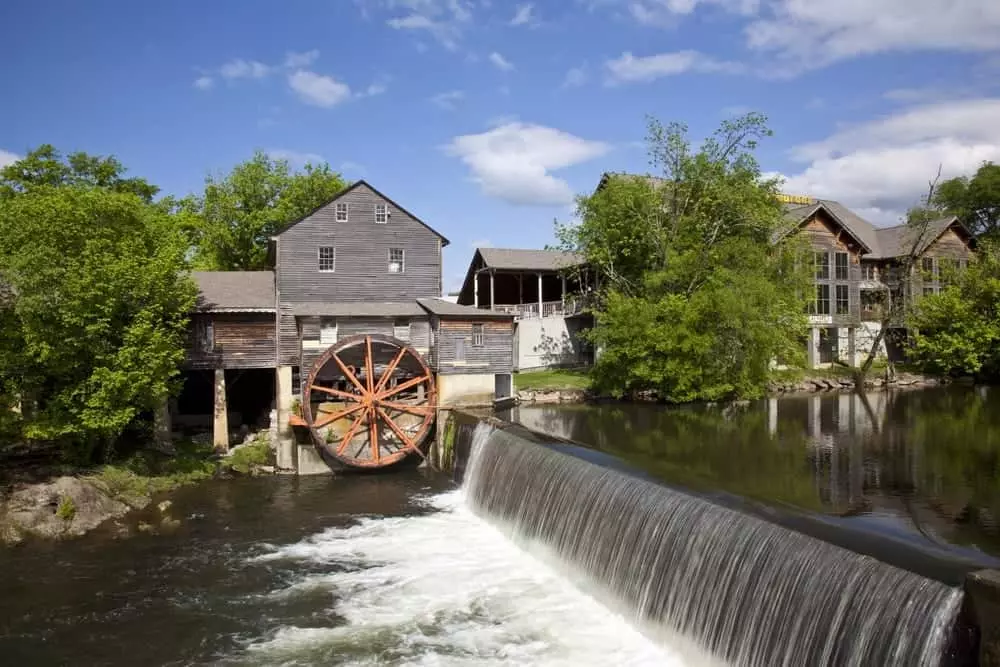 The Old Mill Square is one of the most popular places for visitors in Pigeon Forge. When you visit The Old Mill, you'll get to see the famous water wheel harnessing the flow of the Little Pigeon River to power the mill. It's a destination known for its dining, shopping and Smoky Mountain hospitality. If you're hungry, head to The Old Mill Restaurant to enjoy a hearty Southern meal with a view of the mill and river. After, visit The Old Mill General Store to pick up your own cornmeal, grits and mix for fritters. To satisfy your sweet tooth, visit The Old Mill Creamery for some homemade ice cream. Other places in The Old Mill Square include The Old Mill Farmhouse Kitchen, The Old Mill Pigeon River Pottery and The Old Mill Candy Kitchen.
8. Comedy Barn Theater
The Smoky Mountains are home to a variety of entertaining shows. You can't leave the mountains without seeing at least one! The Comedy Barn Theater Show is the top family comedy variety show in the Smokies. People of all ages love this show, which is why it's a must-see when you visit. There will be magicians, jugglers, ventriloquists, comedians and even live music! You're in for a night filled with side-splitting comedy when you attend The Comedy Barn Theater Show!
Where to Stay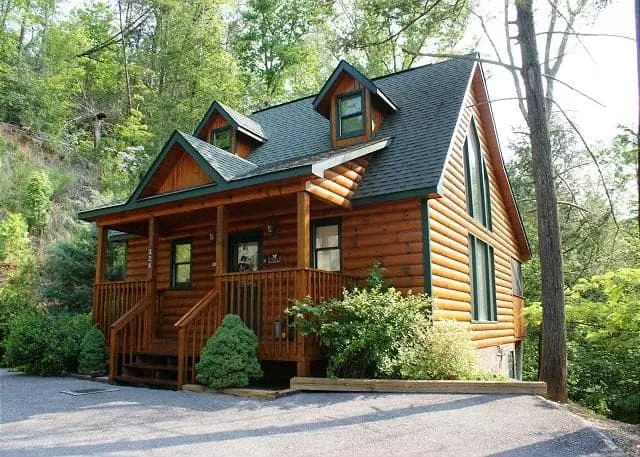 There is no better place to stay in the Smoky Mountains than a cabin. At Hearthside Cabin Rentals, we have cabins available that offer all the comforts of home in the peaceful Smoky Mountains. You'll be able to enjoy amenities like theater rooms, private pools, hot tubs, mountain views and so much more! Come enjoy all the area has to offer when you stay in a Smoky Mountain cabin.
Browse all of our cabin rentals and start planning a trip to these must-see Smoky Mountain attractions. We hope you enjoy your first visit to the Smoky Mountains!