September 18, 2023
Your Guide to Fall Festivals in Pigeon Forge and Gatlinburg
Fall is one of the best times to visit the Smoky Mountains area. The scenery comes alive with fall colors, the air gets cooler, and fun events happen all around! Some of the most fun events are fall festivals in Pigeon Forge and Gatlinburg. Here's your guide to the various fall festivals in Pigeon Forge and Gatlinburg that you should definitely visit this fall!
Dollywood's Harvest Festival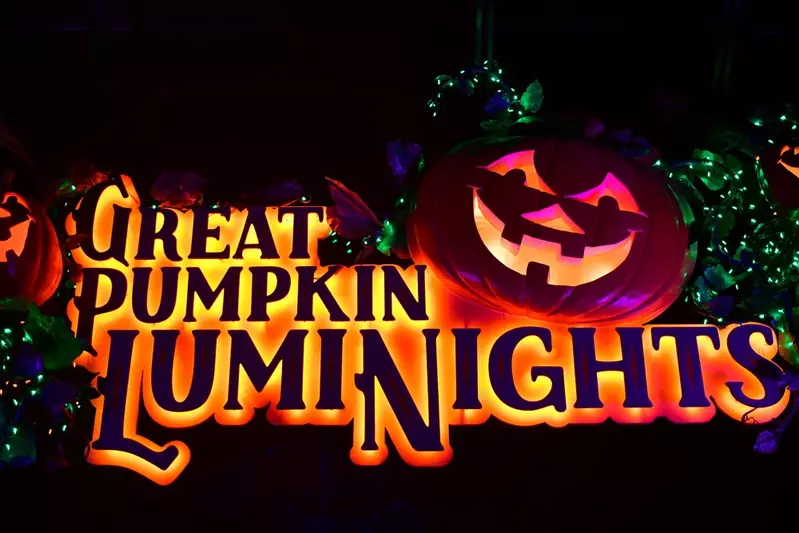 One of the most well-known fall festivals in Pigeon Forge is Dollywood's Harvest Festival presented by Humana. This fall festival takes place throughout Dollywood and features fall-themed decorations, foods with fall flavors, thrilling rides, musical performances, and craft demonstrations. One of the biggest highlights of Dollywood's Harvest Festival is Great Pumpkin LumiNights presented by Covenant Health. After dark, the theme park comes alive with the glow of thousands of carved pumpkins set up in creative structures and scenes. Look for larger-than-life pumpkin structures like the Pumpkin Tree, Dolly's Guitar, and Pumpkin Spider. There's plenty of daytime and nighttime fun at this fall festival in Pigeon Forge, and you can enjoy it from September 20 through October 30.
Wears Valley Fall Fest
Presented by Keep Sevier Beautiful, Wears Valley Fall Fest celebrates fall with all sorts of activities and entertainment. You can explore 16 acres of family fun with interactive activities, children's events, a variety of food options, live entertainment, antique tractors, and more than 240 craft booths! Because this fall festival is outdoors in Wears Valley, you'll be surrounded by beautiful fall scenery and mountain views all around! This year, Wears Valley Fall Fest is taking place October 20 through October 22, giving you an entire weekend to check it all out!
Anakeesta's Bear-Varian Fall Festival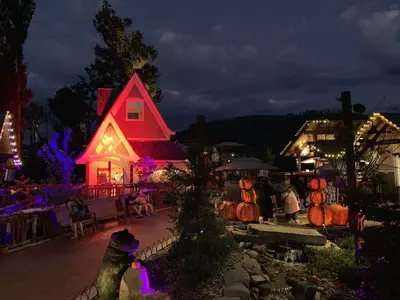 If you are looking for a fun fall festival in Gatlinburg, check out Anakeesta's Bear-Varian Fall Festival. This fall festival takes place at the top of Anakeesta and features a variety of Halloween-themed decorations and nature-inspired pumpkin carvings throughout the park. At night, Anakeesta comes alive with orange, purple, and green lights to create a whimsical fall experience! Another great part of the Bear-Varian Fall Festival is the opportunity to sample drink specials from local and regional craft breweries as well as seasonal food offerings full of the flavors of fall. You can experience this fall festival from September 9 through October 31.
Smoky Mountain Fall Festival at Ober Mountain
A Gatlinburg fall festival that offers fun for the whole family is Smoky Mountain Fall Festival at Ober Mountain. This fall festival takes place September 29 through October 28 to provide a month-long fall event for all ages. You'll have the chance to experience the Full Moon Concert Series with tribute bands performing classic rock hits as well as Friday Night Movie Nights showing your favorite Halloween films. Other fun activities and events include the hay maze, Skate Party, Giant Pumpkin Festival, and more! Don't forget to try specialty food and drink items like a Schnitzel Sandwich, Pumpkin Spice Fudge, Ober Dunkel Brats, Pumpkin Juice, German beers, and more!
Smoky Mountain Harvest Festival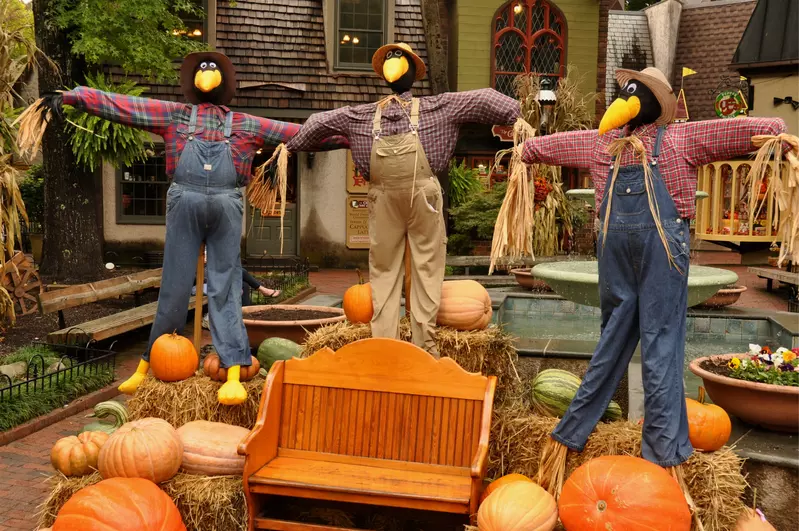 From September 16 through November 21, you can celebrate fall with the Smoky Mountain Harvest Festival. This Gatlinburg fall festival spans throughout downtown, with a number of shops and restaurants taking part in the festivities. You'll see over-the-top displays and decorations, including life-size, three-dimensional scarecrow people! The entire community competes for Best Harvest Decorations, and visitors are invited to vote for their favorite fall decorations in the Smoky Mountain Harvest Festival "People's Choice Award." So, as you stroll through downtown Gatlinburg enjoying all the fall decor, take note of which displays are your favorite!
Boo Bash at the Gatlinburg SkyPark
Throughout the month of October, you can visit the Gatlinburg SkyPark to experience Boo Bash! This family-friendly Gatlinburg fall festival is a great way to experience all the beauty of the Smoky Mountains in autumn. The SkyPark will be covered in fall decorations to match the beauty of the natural fall scenery all around. On October 27 and 28, you can also experience Fall Fest at the SkyPark, which will feature all sorts of fun fall activities and games for the whole family! Your kids will love seeing balloon artists and getting their faces painted, and there will also be live music and prize giveaways!
The Island in Pigeon Forge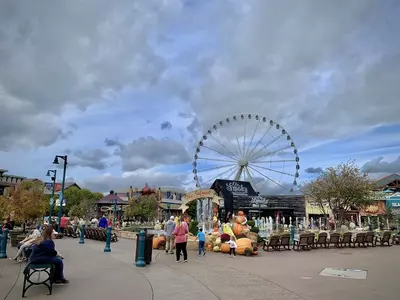 Though not one of the official fall festivals in Pigeon Forge, The Island in Pigeon Forge is a must-visit autumn destination. The Island comes alive with all sorts of custom decorations and fall photo ops, including scarecrows, pumpkins, tractors, and more. You'll also get the chance to enjoy seasonal desserts and moonshine flavors that match the fall theme. On Halloween, your family can dress up and participate in Trick or Treat at The Island! This is a fun, safe way for your kids to go trick-or-treating while in Pigeon Forge during Halloween!
More Ways to Experience Fall in the Smokies
These fall festivals in Pigeon Forge and Gatlinburg are some of the best ways to have autumn fun during your Smoky Mountain vacation. If you are looking for more ways to experience fall in the Smokies, check out these top scenic drives that are perfect for enjoying the beauty of Smoky Mountain fall foliage!