December 15, 2021
4 Ways to Celebrate Christmas in the Smoky Mountains With Children
Christmas is such a magical time of year, especially for children. When you decide to spend the holidays in the Smoky Mountains, you will be amazed by all the amazing family activities there are to do. Whether you want to visit an amazing attraction, or just ride around listening to Christmas music, it is a wonderful place to spend the holidays with your family. Here are 4 ways to celebrate Christmas in the Smoky Mountains with children:
1. Visit a Holiday Themed Amusement Park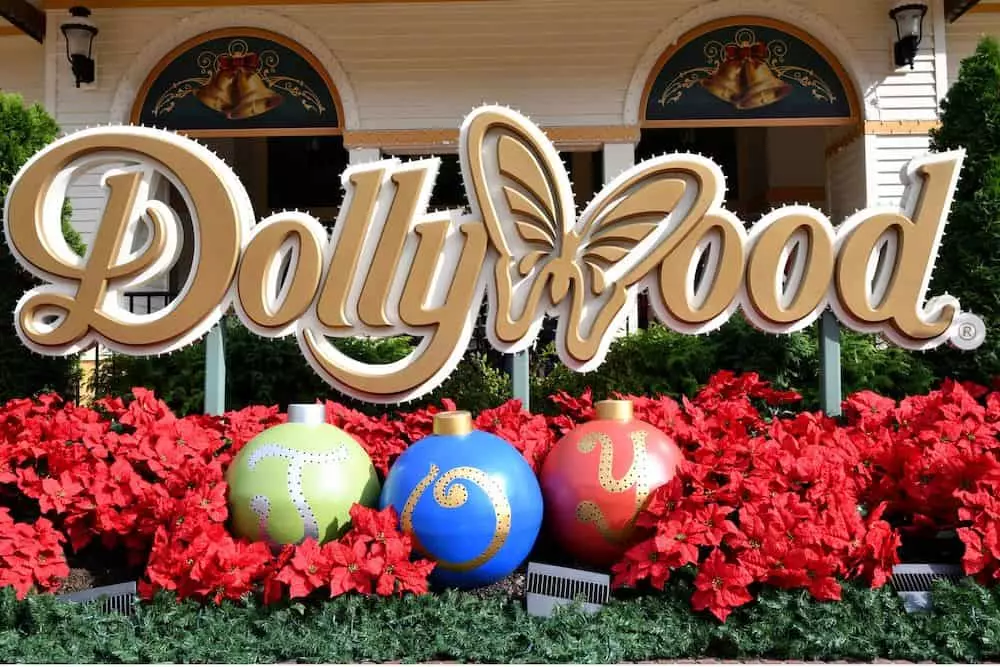 During the Christmas season, some of the most popular attractions put on magical holiday festivals. No matter where you are staying in the Smokies, there is guaranteed to be a fantastic event happening near you the kids will love! One of the best places to start is the Smoky Mountain Christmas event at Dollywood. During the holiday season, the park comes to life after dark with over 5 million twinkling lights! Kids will be amazed by all the brightly colored lights and holiday music. The park also has a large variety of family shows that you do not want to miss, including one where you can find out if you made Santa's nice list!
If your family is staying in one of our cozy cabins in Gatlinburg, you have to check out the lights at Anakeesta. Once the sun goes down, the whole park is turned into a winter wonderland that the whole family will love! You can gather around the fire with a cup of hot chocolate and take in the glorious views of the lights and the Smoky Mountains. Your kids will also have a blast making their way through the Treeventure Challenge Course, which will be lit up as well for the holiday season!
2. See a Marvelous Christmas Show
The Smoky Mountains are one of the prime destinations in the south for family shows. During the holidays, some of the theaters put on special performances to get you in the Christmas spirit. Speaking of the holidays, there isn't a better time to set aside your differences. At the Hatfield & McCoy Christmas Disaster Dinner Feud , your family can watch the two families try to come together in the Christmas spirit. This show has something for everyone, including holiday singing and dancing, amazing stunts, and hilarious comedy! Not to mention, it comes with an all-you-can-eat Christmas feast.
Nothing brings the family together quite like a good, clean comedy. At the Comedy Barn in Pigeon Forge, their Christmas show will leave your family laughing for days. During the spectacle, you will hear renditions of your favorite holiday tunes, see Christmas costumes like nothing you have ever seen before, and be treated to hilarious stunts and skits! A trip to the cleanest comedy theater is the perfect way to celebrate Christmas in the Smoky Mountains!
3. Enjoy Holiday Lights Galore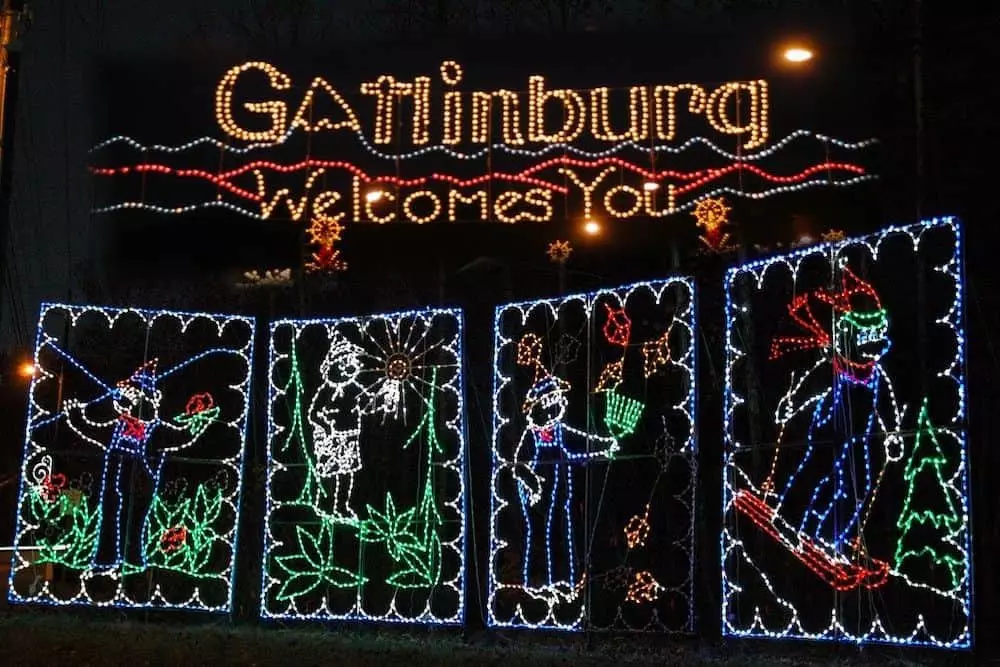 Are you looking for a way to keep your Christmas experience simple and wholesome? Why not take the family on a drive through the Winterfest Driving Tour of Lights! As you make your way through Pigeon Forge and Gatlinburg, your family will come across millions of holiday lights! From a display honoring the 12 days of Christmas to sculptures of animals native to the Smokies, these lights have something for everyone! Crank up the holiday music as you drive through town taking in all the glorious twinkling lights!
If you want to see lights dance in synchronization with music, be sure to drive through Shadrack's Christmas Wonderland . Hosted by Smokies Baseball Stadium, this drive thru Christmas scene is absolutely magical! When you get to the entrance, you will be given a radio station to turn on in the car. As you drive through the display, thousands of holiday lights will dance along to the tunes! Afterwards, be sure to visit Santa's Village where your child can enjoy a holiday train ride, a petting zoo, and pictures with Santa!
4. Experience Snow Tubing
Nothing says Christmas in the Smoky Mountains like a little bit of snow. If you aren't fortunate enough to see snow falling while you are in town, that doesn't mean you can't play around in a winter wonderland. There are plenty of places around Pigeon Forge and Gatlinburg where your family can go snow tubing together! At Rowdy Bear's Smoky Mountain Snowpark , you can fly down the 500-foot tubing hill at speeds of up to 35 miles per hour! This makes it the largest outdoor snow tubing hill in Tennessee!
If you want to enjoy more winter activities, take the ride up the mountain with Ober Mountain ! Now only can you go snow tubing, but they also offer other thrilling outdoor snow activities, such as skiing, snowboarding, and ice skating! If your children have never done anything like this before, they offer beginner level classes for all ages before you hit the slopes!
Now that you know the best ways to celebrate Christmas in the Smoky Mountains with children, be sure to check out all the other fun things to do in the area that your family will love! We hope to see you this holiday season!