May 31, 2018
Your Ultimate Guide To Gatlinburg and Pigeon Forge 4th of July Events
It's almost that time of year again. It's time for fireworks, grilling out and celebrating all things patriotic! Join us this year in celebrating the 4th of July by attending one of the many exciting Gatlinburg and Pigeon Forge 4th of July events.
Pigeon Forge 4th of July Events
It should come as no surprise that Pigeon Forge has a very exciting 4th of July event lined up for this year's celebration.
Pigeon Forge 4th of July Fireworks and Patriot Festival
Celebrating 28 remarkable years, the annual Patriot Festival, the number one Pigeon Forge 4th of July celebration, will be held at Patriot Park. Scheduled to start at noon, this year's Pigeon Forge 4th of July festival is packed full of fun and family-friendly things to do. There will be great food, games, and entertainment that all lead up to a brilliant fireworks display.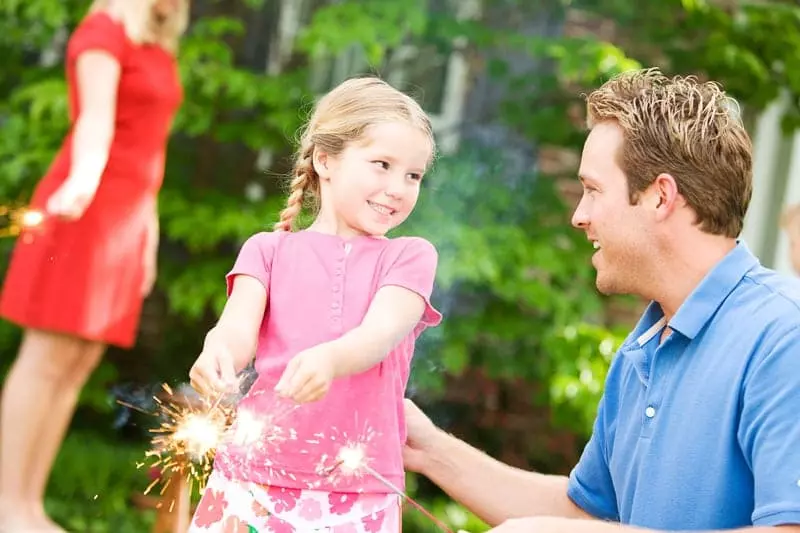 Most excitingly, the headliner for the free concert that will take place during the Pigeon Forge 4th of July festival will be none other than Craig Morgan! Following much-anticipated performances from the Pigeon Forge Community Chorus and Electric Avenue (an '80s pop tribute band), Craig Morgan will take the stage at 8:30 p.m. to perform a long list of his country hits like "That's What I Love About Sunday" and "Almost Home."
The fireworks are scheduled to begin around 9:45 p.m.
Cost: FREE
Gatlinburg 4th of July Events
A little bit further down the road, the city officials with Gatlinburg TN have also put together a few memorable 4th of July events that you and your family are sure to enjoy.
Gatlinburg 4th of July Midnight Parade
Every year when the clock strikes midnight on July 4 the Gatlinburg Parkway comes to life with the annual Gatlinburg 4th of July parade. Also known as the First 4th of July Parade in the Nation, organizers for this thrilling Gatlinburg event invite visitors to join them and several local businesses and organizations to show off their American spirit through a stunning display of floats. Also present at this year's Gatlinburg 4th of July parade will be members of the U.S. Army, U.S. Navy, U.S. Marines, and U.S. Air Force, as well as several vintage military vehicles.
The parade will begin at 12:01 a.m. on July 4th at Baskins Creek Bypass on the East Parkway. The procession will then turn onto the Parkway at Traffic Light #3 and continue through the downtown until Traffic Light #10. If you want a seat for the parade, you'll want to come earlier in the day to put down a lawn chair along the parade route.
Cost: FREE
Gatlinburg River Raft Regatta
The Gatlinburg River Raft Regatta is a race between unmanned floatables that happens every year on the 4th of July. The Race begins in front of the Christ in the Smokies attraction in Gatlinburg on River Road and ends in front of Ripley's Aquarium of the Smokies. If you don't have your own raft, you can rent a rubber duck for just $1 to enter in the race. Prizes will be awarded for the top three finishers in these categories: Treasure (homemade rafts), Duck, and Most Creative Float.
Registration for this Gatlinburg 4th of July event starts at 10 a.m., and the race is set to begin at noon.
Cost: FREE
Gatlinburg 4th of July Fireworks Finale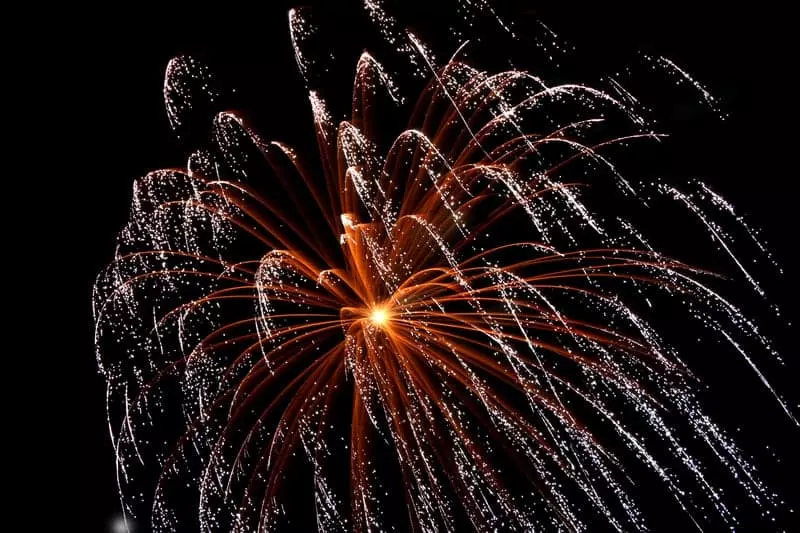 Rounding out the day of exciting 4th of July events in downtown Gatlinburg, the city is planning a spectacular fireworks display that you and your family will not want to miss. The crowd will gather around Traffic Light #3 and Traffic Light #5 in Gatlinburg and watch as the stunning display lights up the night sky above the Gatlinburg skyline.
The pyrotechnics will begin at 10:00 p.m.
Cost: FREE
Looking for a relaxing place to stay after spending the day celebrating America's birthday at one of the exciting Gatlinburg or Pigeon Forge 4th of July events? At Hearthside Cabin Rentals, we have a variety of spacious cabins in Pigeon Forge and Gatlinburg that are just a short drive from all of the Independence Day festivities. Don't hesitate to give our friendly vacation specialists a call to get a personalized cabin recommendation!