September 05, 2013
Touchdown in Pigeon Forge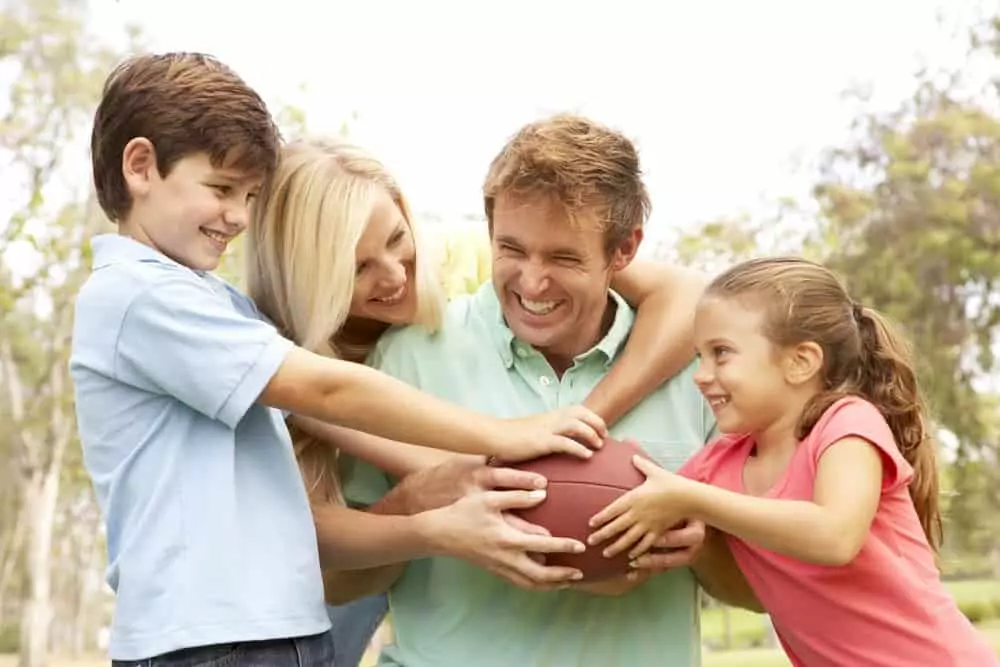 As the leaves begins to change colors, and the breeze in the air becomes a little cooler, it can only mean one thing, football season is here! Along with being able to catch your favorite team take the field from inside the comfort of your Pigeon Forge or Gatlinburg cabin, Hearthside Cabin Rentals has also sought out the perfect Pigeon Forge park where guests can play their own pick-up football game.
Tucked between the Pigeon Forge Parkway and Veterans Boulevard, Patriot Park offers guests an open grassy area, perfect for all recreational activities. Whether you are looking to score a touchdown in a pickup football game, test your skills at a kickball tournament, or play a relaxing game of hide and go seek, this Pigeon Forge Park is the place for you!
To help guests cool down after their exciting games, Patriot Park also offers guests a scenic walking trail. The half-mile track takes guests past flags from all 50 states in the United States, as well as the site of memorials for local veterans who served in the Armed Forces.
Looking for a quaint place to have a picnic? A covered pavilion is also available to visitors at the Pigeon Forge park on a first come first served basis. No reservations are required. There is also a gazebo available for no fee, but a reservation is required. To reserve the gazebo simple call the Pigeon Forge park staff at (865) 429-7373. The Little Pigeon River also runs alongside the Pigeon Forge park to create an intimate picnic setting with a relaxing river view.
Ready to start your next vacation in the Smokies? Hearthside Cabin Rentals invites you to give us a call at 1-888-993-7655. Our friendly and knowledgeable reservation specialist will be more than happy to assist you and your family plan your perfect fall mountain getaway!