March 16, 2021
5 of the Best Shows in Pigeon Forge for Kids That You Can Get Free Tickets To
Pigeon Forge is home to some of the best family-friendly shows in the country! On your vacation, bring your family to a show that even the kids will love. The best part is that some shows in Pigeon Forge offer free admission for kids, and others you can get in for free using our Freedom Fun Pass! We've made a list of some of the best shows in Pigeon Forge for kids that you can get free tickets to.
1. Paula Deen's Lumberjack Feud Show & Adventure Park
The jacks are back at Paula Deen's Lumberjack Feud Show & Adventure Park ! Real lumberjacks, real competition, real family fun. Paula Deen's Lumberjack Feud features over a dozen competitive lumberjack events featuring the Dawson and McGraw families' world class lumberjacks. Events include high-energy axe throwing, chopping, sawing, speed climbing, log rolling and other competitive events. Audience members can participate in an exciting, interactive experience on stage, with a special intermission event just for kids.
After you watch the show, compete in your own Lumberjack competitions at the all-new Lumberjack Feud Adventure Park. Here you can ride the Flying Ox; the world's first and only cable-to-rail zipline roller coaster. You can also try your skills on the High Woodsman Challenge; a multi-level obstacle course. The Adventure Park also offers logger sports challenges like log rolling, speed climbing, and the boom run. Lastly, the park includes our 80 foot Timber Towers where you can try 4 controlled jump elements that are sure to make your stomach drop.
2. Comedy Barn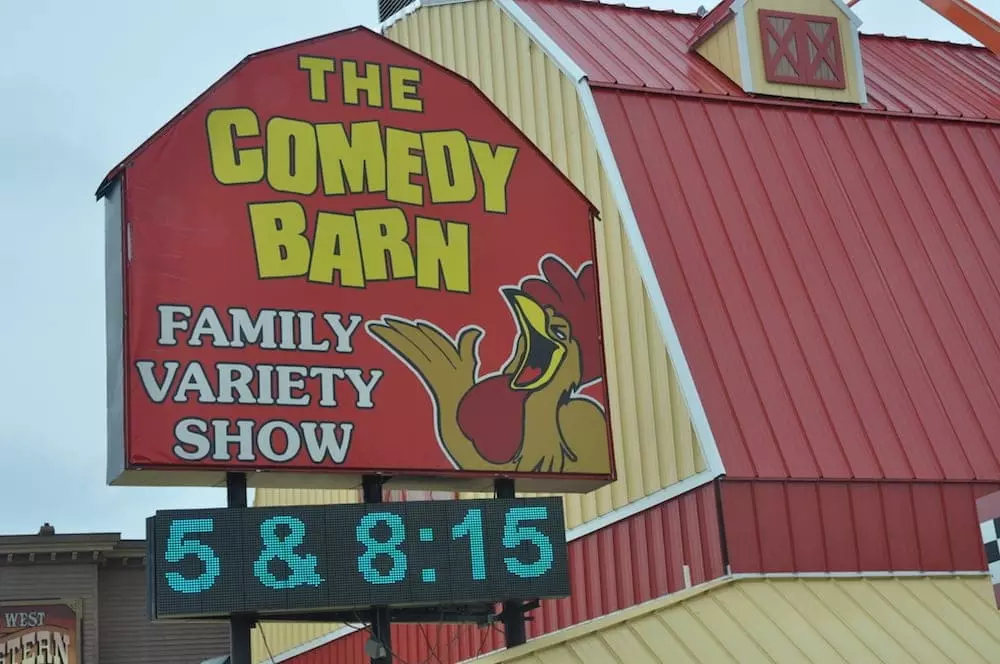 The Most Successful and Most Attended Clean Comedy Theater in the World – twenty-five years and counting! The Comedy Barn offers a variety of skits that will have your whole family rolling in the aisles. It is one of the best variety shows you will be able to find in the Smokies! From funny jokes to unforgettable stunts, you and your family will have a blast watching the performers make a fool of themselves!
3. Hatfield & McCoy Dinner Feud
The Hatfield & McCoy Dinner Feud is one of the best family shows in Pigeon Forge! Not only can you watch a hilarious performance of two feuding families, but you can enjoy a delicious family feast while you watch! The show includes singing, dancing, stunts, and plenty of comedy. You'll even get to see diving dogs and hillbillies! The kids will love watching the four-legged animals dive and splash around in the pool. As for the food, you'll get an all-you-can-eat Southern homestyle feast. The menu includes fried chicken, pulled pork, creamy soup, mashed potatoes, corn on the cob, and more. You'll even get dessert! You'll get one free adult ticket to see this show per paid night stay in one of our cabins.
4. Country Tonite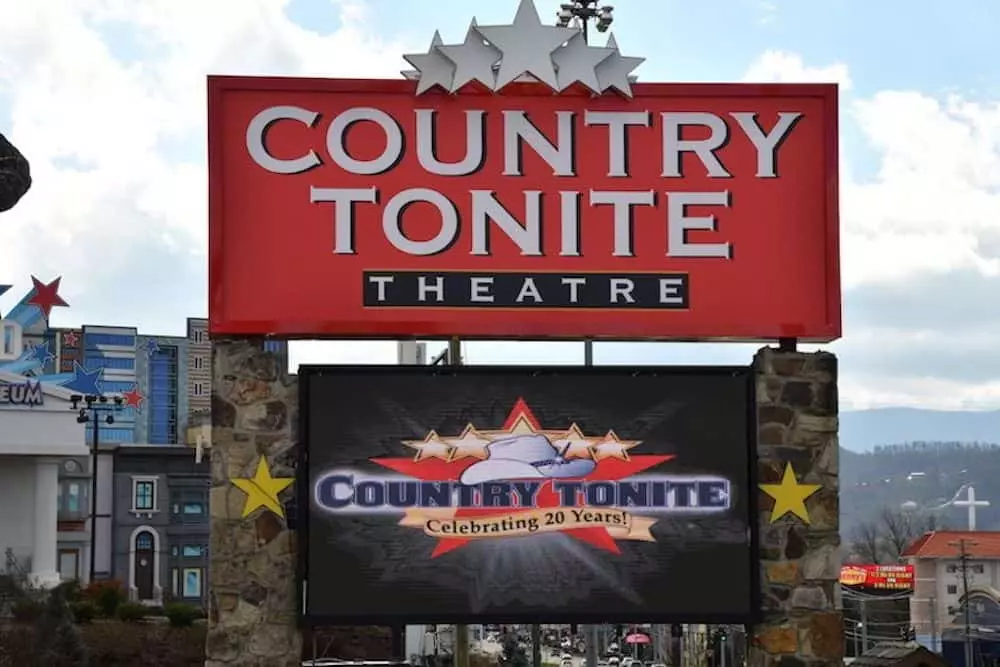 Celebrating 21 seasons, Country Tonite offers one of the best shows in Pigeon Forge. Repeatedly voted the Best Show in the Smokies, Country Tonite has upgraded their show with new music, dance moves, costumes and comedy. Audience members will catch themselves tapping their toes along with some of their favorite country music hits from yesterday and today during this exciting show in Pigeon Forge. Admission to Country Tonite is free for children 12 and under with a paying adult! It's also the only show in the area that features youth performers, which will make your kids love it even more.
5. Smoky Mountain Opry
Smoky Mountain Opry is one of the best musical shows around! It includes some of the greatest all-time hits with genres ranging from country, to classic rock, to Broadway. The show features high-flying aerialists and quick-change artists, comedy, juggling, and a live band! Kids love watching all the tricks, stunning costumes, and musical performances. And parents love it too! You'll get to hear hits by everyone from The Beatles, to Carrie Underwood, to Frank Sinatra. Also included in our Freedom Fun Pass is one free ticket per paid night stay to see this show!
More Shows in Pigeon Forge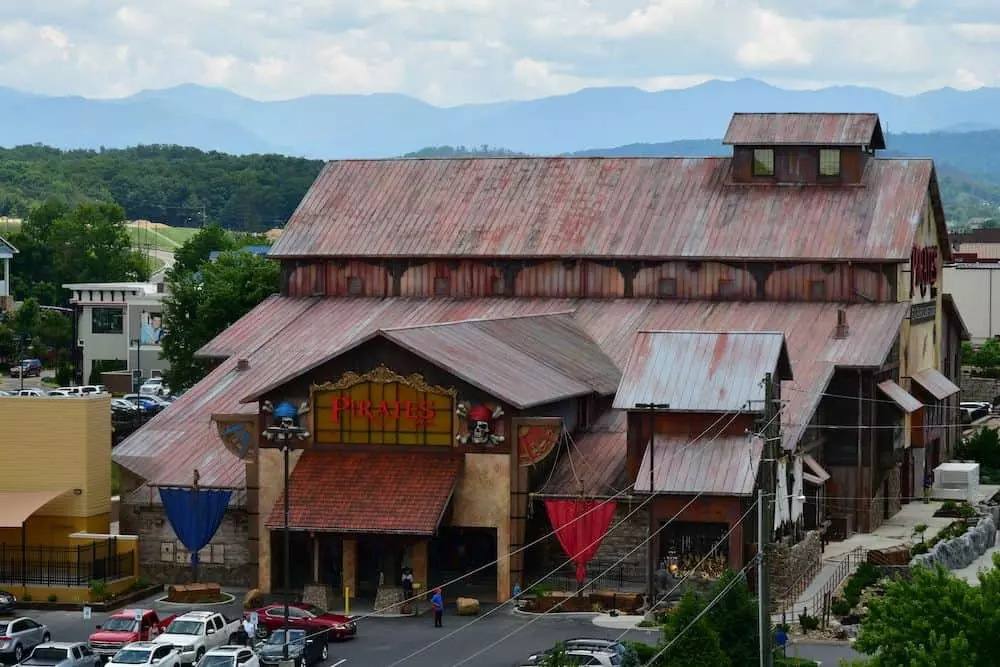 These are just some of the best shows in Pigeon Forge that your kids are sure to love, and getting free admission doesn't hurt either! There are plenty of other shows in Pigeon Forge you can check out when you visit as well, like Lumberjack Feud, The Wonders of Magic, and Pirates Voyage Dinner & Show.
For more information about how you can get free tickets to these kid-friendly shows in Pigeon Forge, check out our Freedom Fun Pass.