October 14, 2019
Top 4 Things to Know About the Lumberjack Show in Pigeon Forge
Pigeon Forge is full of shows you'll want to see while you stay with us. One of the exciting shows you don't want to miss is Paula Deen's Lumberjack show in Pigeon Forge. You'll be on the edge of your seat throughout this entertaining show! Here are the top 4 things you should know about Paula Deen's Lumberjack show in Pigeon Forge:
1. Lumberjacks Compete in the Show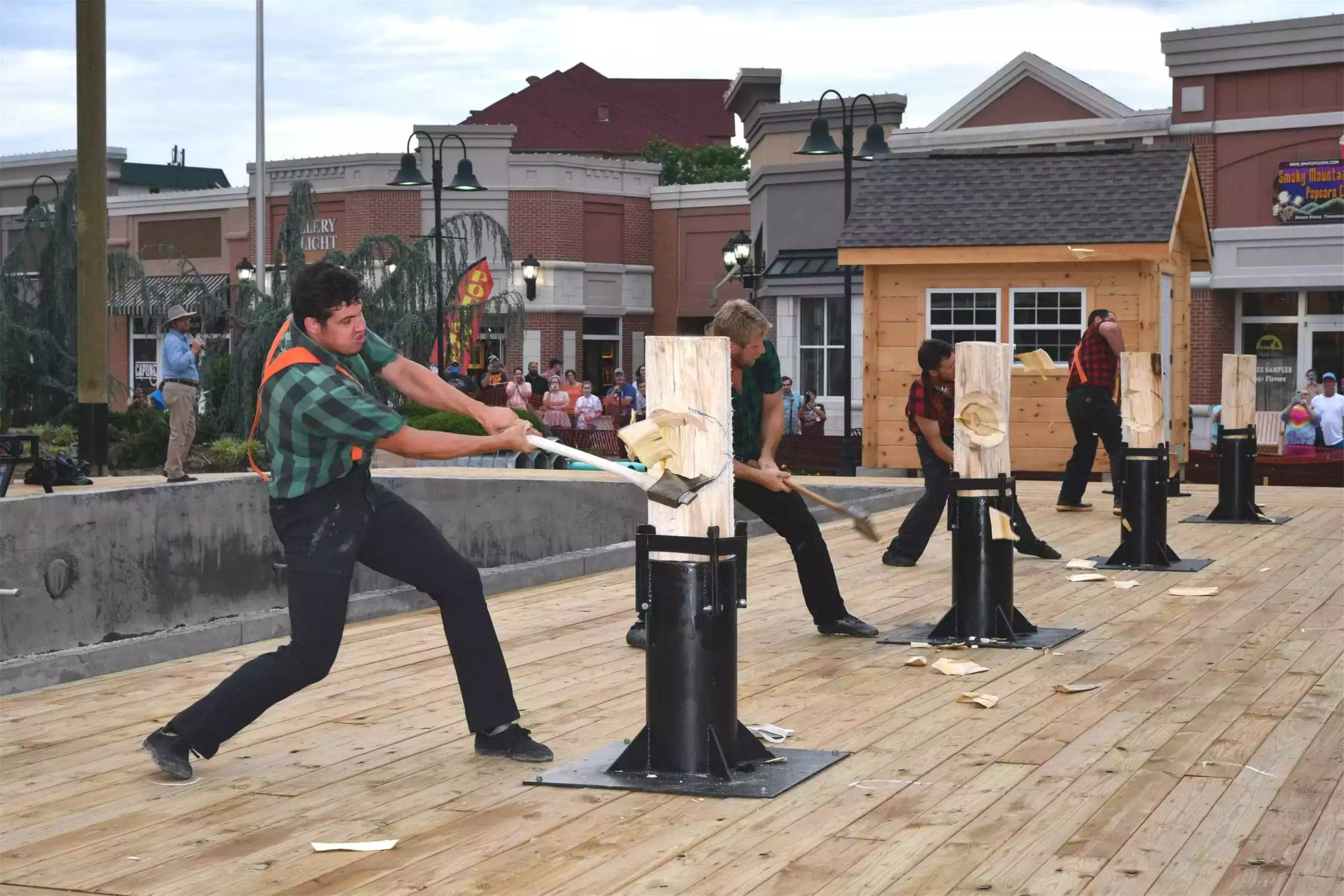 There's nothing more fun than a little friendly competition in a show you're seeing! Dawson and McGraw families compete against each other in 13 events in the Lumberjack show in Pigeon Forge . Watch these jacks and jills throw axes, log roll, speed climbing on logs, shop wood, and more during the show. The audience gets to participate, and you'll be engaged the entire time!
2. Theater is Outdoors
A unique aspect of the Lumberjack show in Pigeon Forge is the theater is outdoors. You won't be inside at this show! Don't worry though—you're protected by an overhang and will be comfortable since it's climate controlled! You don't have to worry about the show being cancelled; the grandstand is covered, protecting the audience from rain, sleet, snow, and the sun. In the winter, there are heaters to keep you warm. During the warmer months, fans will cool audience members off. The only time the show will be cancelled due to weather is if it is deemed unsafe for lumberjacks and jills to go on.
3. Bring Your Own Food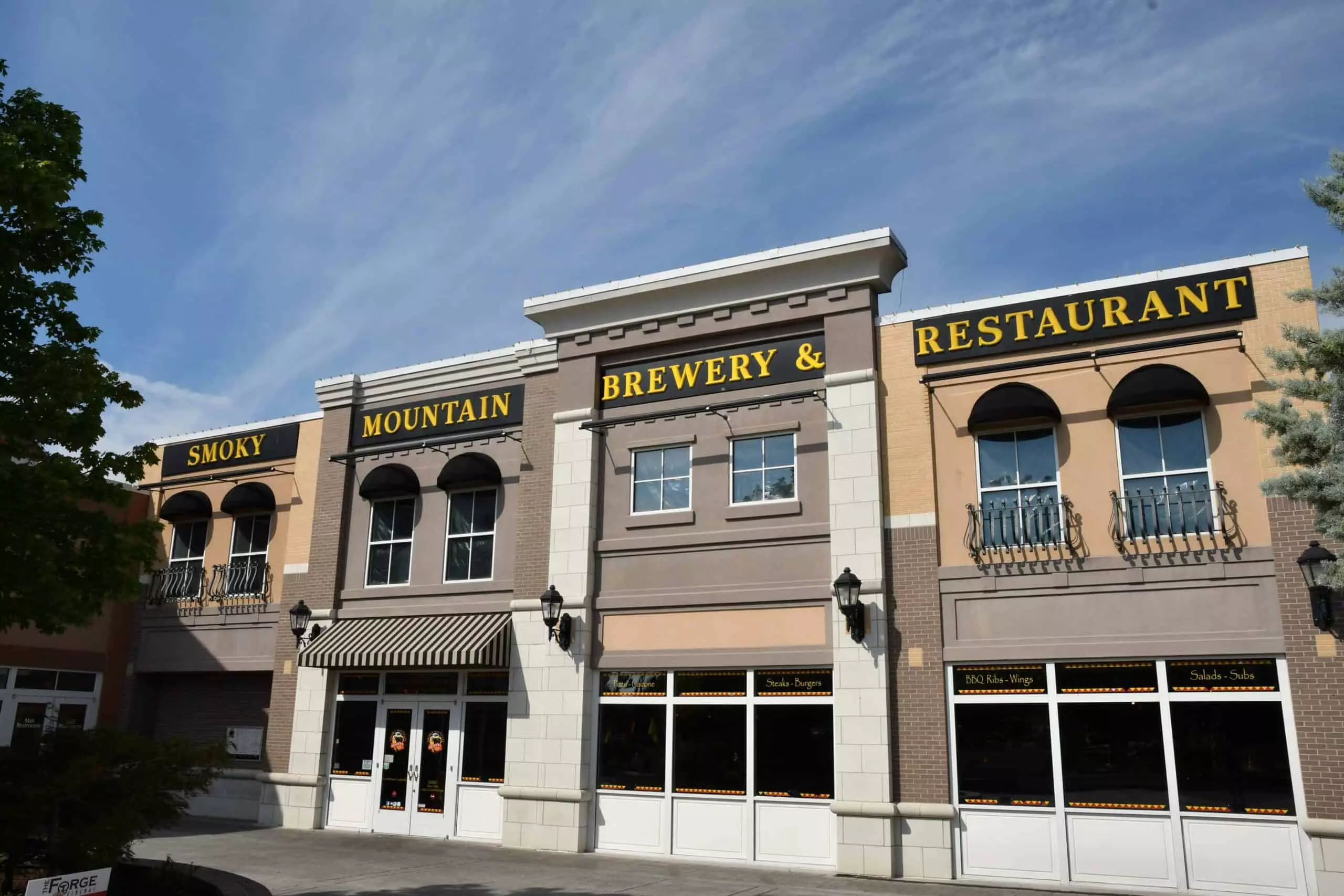 Lumberjack Feud isn't a dinner show. However, you are allowed to bring your own food and drinks in the theater! Pack a cooler full of your family's favorite drinks and snacks you've prepared. Don't want to worry about making food for you guys? In Lumberjack Square, you can pick up a meal from Five Guys, Calhoun's, or Smoky Mountain Brewery and bring it with you to eat while you watch the show.
4. Play at the Adventure Park
Not only is the Lumberjack Feud a show, it's also an adventure park ! You can try some of the events you see in the show and many other fun activities! Here are all the fun things you can do at the Lumberjack Adventure Park:
High Woodsman Challenge
Do you love ropes courses? You need to experience the High Woodsman Challenge! You'll work your way through multiple obstacles. Walk across barrels, bounce on plastic bubbles, and make your way across wooden bridges. The top section has you strapped to a safety rope, while the middle section is completely netted. On both portions of the High Woodsman Challenge, you're completely secured and safe. The High Woodsman Challenge is designed for guests 5 years old and up.
Loggersports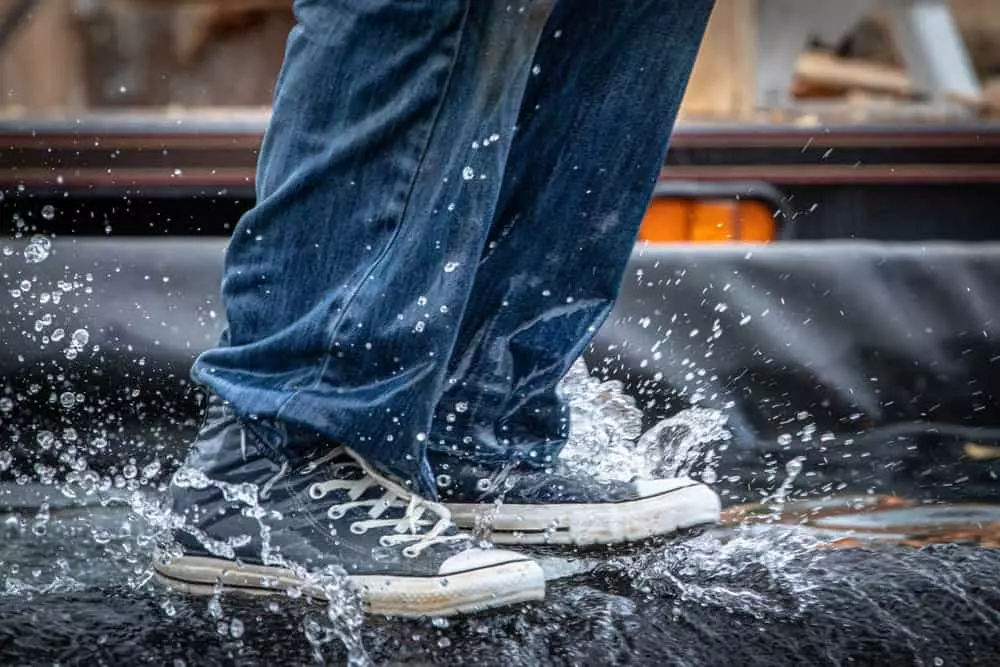 Want to try your hand at some of the events you saw in the show? Then you should try Loggersports in the Adventure Park at the Lumberjack show in Pigeon Forge. Try to stay on logs and not fall off on the Log Run. You're strapped in with a rope, preventing you from actually falling in the pool. You can also try the Speed Climb to see who can get to the top of the log the quickest. Plus, race against logs in the Boom Run. You will enjoy trying these events you see in the show, and it makes you feel like you're a part of it!
Timber Towers
Want to really get your adrenaline going? Timber Towers includes 4 controlled jump elements from towers that stretch 80 feet into the air. You can feel what it's like to free fall in a few different ways. All the thrill seekers in your group will have a blast jumping from Timber Towers!
Flying Ox
For a unique ride you won't find anywhere else in town, you need to ride the Flying Ox. It's a mix between a roller coaster and a zipline. You'll soar through the air at 15 miles per hour along the 1,000-foot track. This is a great treat for thrill seekers!
Paula Deen's Lumberjack show in Pigeon Forge is a great attraction you should definitely visit while you stay with us! Want to know about more places you should visit for entertainment? Check out the Freedom Fun Pass you'll receive once you book a cabin with us. It's full of discounts and free tickets to local attractions!