April 05, 2023
4 Dinner Shows in Pigeon Forge You Don't Want to Miss
Throughout Pigeon Forge, there are a number of fantastic shows that your family will love! From old family rivalries to vine-swinging pirates, you can see just about anything in the Smokies. The only thing better than taking in one of these stunning spectacles is getting to enjoy a scrumptious meal while you see it! You'll find incredible feats and delicious food at Pigeon Forge dinner shows! They're fun for everyone, and you have plenty to choose from. If you're not sure which show would be best for your interests, here are the top 4 dinner shows in Pigeon Forge you don't want to miss:
1. Hatfield & McCoy Dinner Show
Become part of the longest running feud in history as you watch the Hatfields and McCoys try to settle their differences. No matter which side you are cheering for in the ultimate family showdown, you will be on the edge of your seat thanks to the amazing action on stage. Throughout the performance at this Pigeon Forge dinner show, you will see singing and dancing, mighty feats of strength, jaw dropping stunts, and hilarious comedy! The Hatfield & McCoy Dinner Show really does have something for everyone. Something that both sides would agree on is that the dinner provided by Granny is worth the price of admission in itself! Before the show, you can chow down on fried chicken, pork barbeque, all the fixin's, and one of Granny's homemade desserts!
2. Pirates Voyage Dinner & Show
If you are looking for a high energy show from start to finish, you need to check out Pirates Voyage ! You will join Blackbeard and his quartermaster Calico Jack as they lead their crew into a battle on the land and sea. One of the most amazing aspects of this show is the stage area. There is a built in hideaway lagoon that makes it seem like you are really watching a battle on the water! Be on the lookout for surprise visitors throughout the show, including beautiful mermaids, tropical birds, and many other stunning creatures. In addition to the show on stage, you will get to take part in a feast that is only fit for a hungry pirate. It includes veggie soup, fried chicken, ham, corn on the cob, potatoes, and a sweet peach turnover! Your whole family will have a blast at this Pigeon Forge dinner show!
3. Great Smoky Mountain Murder Mystery Dinner Show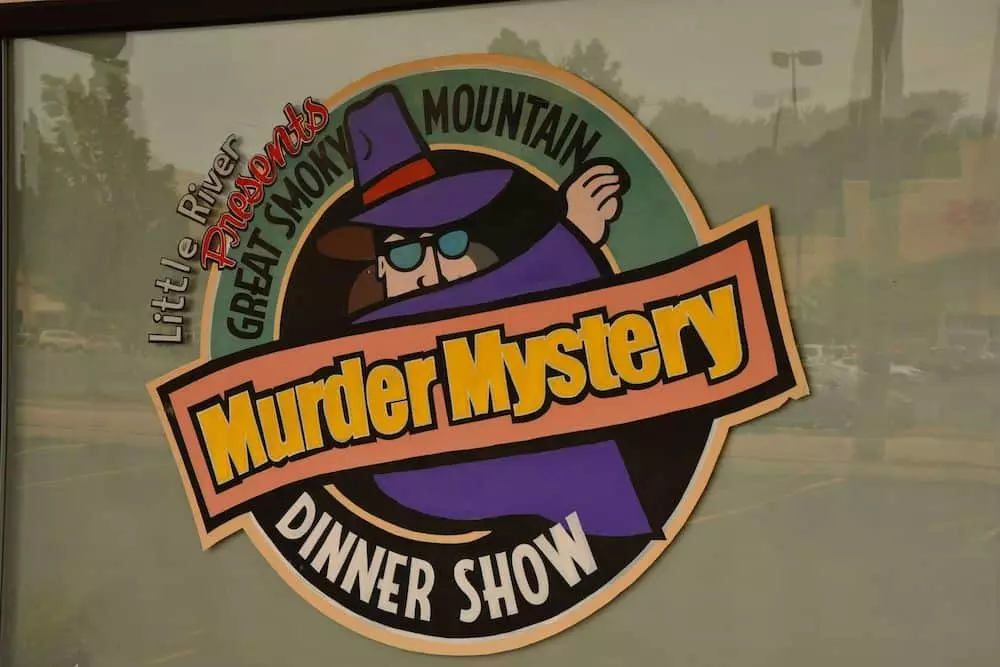 Can you help crack the code of some of the mysterious murders that are taking place all over town? Visit the Great Smoky Mountain Murder Mystery Dinner Show to put your detective skills to the test! They have three different performances that rotate throughout the week, including Moonshine Murders, Who Shot the Sheriff, and Marriage Murder. As you try to solve the puzzle, you will need some brain power to get you going! Luckily this is one of the dinner shows in Pigeon Forge with an amazing pre-show supper. They offer a choice of soup, a main course that includes an entree and sides, and cheesecake! During the show, you will get a kick out of the side splitting comedy mayhem on stage! For a night of fun that will leave you laughing all night long, be sure to check out the Murder Mystery Dinner Show.
4. Biblical Times Dinner Theater
The Biblical Times Dinner Theater provides an encouraging and uplifting message with two incredible shows in one! The first part of the show is more of a gospel concert that is both entertaining and spiritual. You will be amazed by the majesty and power of the voices of the talented performers. During the second half of the show, you will see a dramatical musical production that brings the stories of the Bible to life. During the performance, you will hear Southern Gospel, Contemporary Worship, and Classic Hymns. The Biblical Times Dinner Theater also provides an amazing meal for guests, which includes salad, meatloaf, chicken, vegetables, and dessert! For an uplifting experience, be sure to add a visit to this Pigeon Forge dinner show to your itinerary.
Other Shows in Pigeon Forge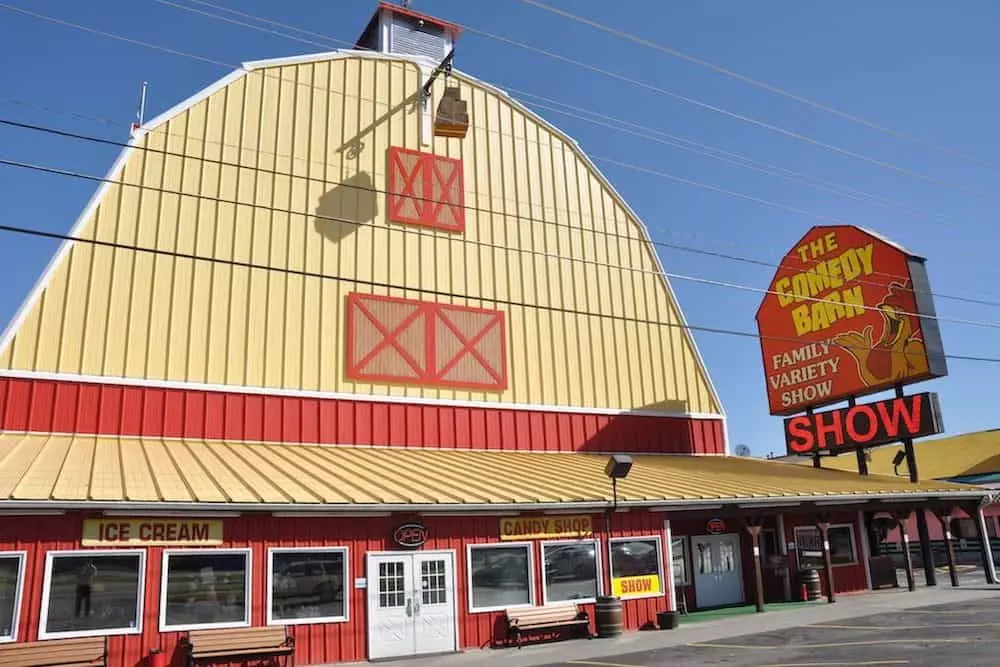 While you are on vacation, there are some other shows in Pigeon Forge that are more than worth seeing! Paula Deen's Lumberjack Feud is an exciting action show where you can watch real lumberjacks show off their strength and athleticism in a variety of difficult challenges. You will also want to visit The Comedy Barn , which has been providing clean, family comedy since 1995! Be sure to check out this hilarious performance that will have you rolling in the aisles!
Now that you know about some of the best dinner shows in Pigeon Forge, be sure to check out how you can receive free Smoky Mountain attraction tickets just by booking one of our cabins! We look forward to welcoming your family to the Great Smoky Mountains!