March 23, 2023
5 Must-Visit Places in the Great Smoky Mountains National Park
Nestled right here in Gatlinburg is a place so beautiful that it attracts more visitors than any other national park in the United States! The Great Smoky Mountains National Park, made up of more than 520,000 acres split evenly between Tennessee and North Carolina, attracts millions of guests each year who are ready to experience some of the most special wildlife and nature in this country! With more than 850 miles of hiking trails in the national park, there's no shortage of unique places to check out. Here are 5 must-visit places in the Great Smoky Mountains National Park:
1. Cades Cove
Cades Cove has a little bit of everything, making it one of the most popular places to visit in the Great Smoky Mountains National Park! Hiking trails, scenic drives, a campground, wildlife and unbeatable views are all worth taking advantage of in Cades Cove. Original settlers arrived in Cades Cove between 1818 and 1821 where they built homesteads and historical buildings that still exist to this day! You'll find 3 different historic churches, a functional grist mill, barns and log cabins that have been restored for you to explore. The Cades Cove Loop Road is 11 miles long and allows visitors to take a scenic drive through Cades Cove with several pull-offs and parking areas scattered along the way. White-tailed deer, wild turkeys and coyotes are among the animals you may spot in Cades Cove!
2. Clingmans Dome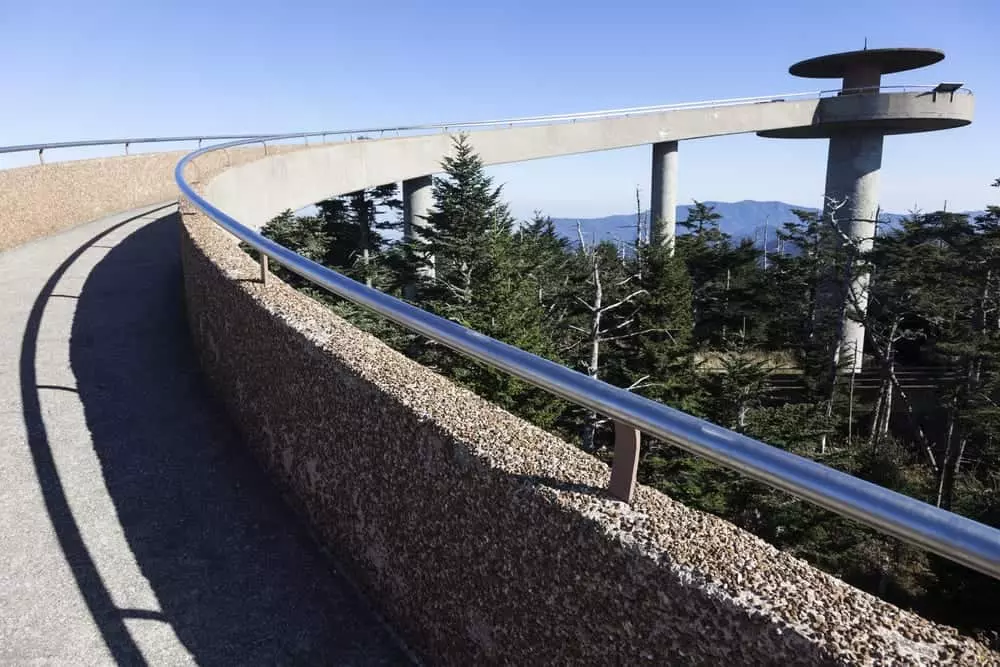 The highest point in the Great Smoky Mountains National Park can be reached at Clingmans Dome! At 6,643 feet, Clingmans Dome is the highest point in Tennessee and the third highest mountain east of the Mississippi River. Situated on the border, Clingmans Dome is equally split between Tennessee and North Carolina. The Clingmans Dome Observation Tower is a great place to watch a sunrise or sunset as you enjoy picturesque 360-degree views for miles! You may want to bring a jacket along with you as the temperatures at Clingmans Dome are typically 10-20 degrees cooler than in other portions of the Great Smoky Mountains National Park. Be prepared for a bit of a challenging hike during stretches of your trip to the top of Clingmans Dome.
3. Cataloochee
Cataloochee is on the North Carolina side of the Great Smoky Mountains National Park and features numerous historic buildings and wildlife! The Cataloochee Valley was once one of the largest and successful settlements in all of the national park as about 1,200 people once lived in Cataloochee where many were farmers. Today, Cataloochee is surrounded by 6,000-foot peaks, making for mountain views out of a movie! If you're hoping to see wildlife, elk are commonly found in Cataloochee. In fact, elk do not live on the Tennessee side of the national park! Cataloochee Creek is a great area to fish for wild trout and there's a campground that allows tents and RVs. Take advantage of one of the hiking trails in Cataloochee to see what kind of interesting things you find!
4. Elkmont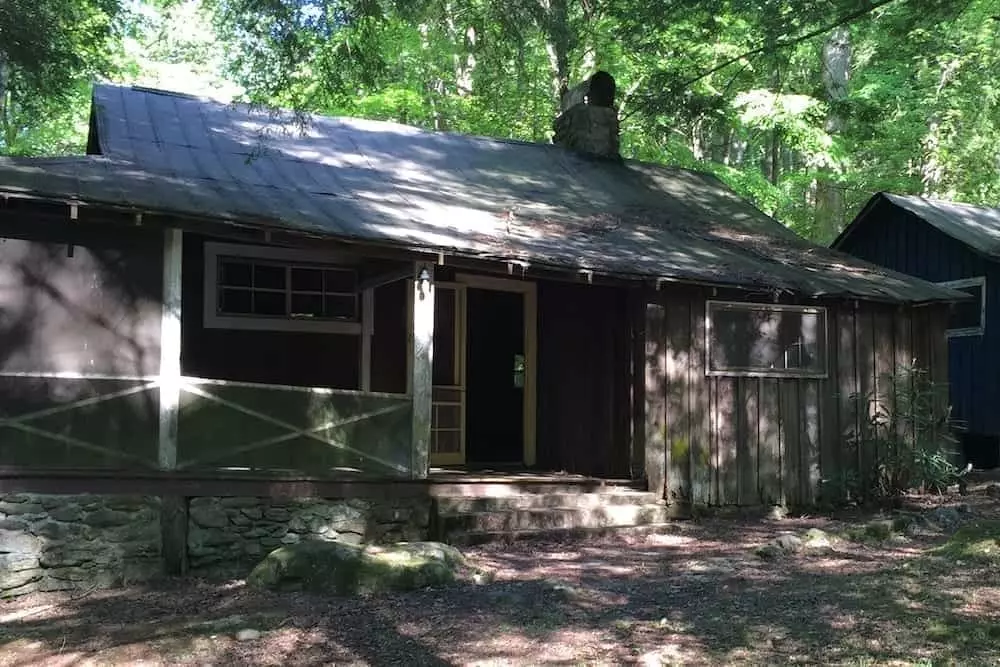 A ghost town exists in the Great Smoky Mountains National Park! This abandoned town known as Elkmont was once a popular logging and resort community in the Great Smoky Mountains National Park! A railroad was built in Elkmont in the early 1900s for the purpose of connecting logging sites to the sawmill that was used to produce lumber. The Elkmont Campground has been around since the 1950s and is the largest and busiest campground in the Smoky Mountains with 200 tent/RV campsites, 20 walk-in sites for tents and restrooms. Some of the buildings in Elkmont have been restored while others have plans to be updated in the future. The Levi Trentham Cabin has been restored and is one of the oldest buildings you'll find in the Great Smoky Mountains National Park! Hiking trails at this hidden gem in the national park include the Jakes Creek and Little River trails.
5. Newfound Gap
You won't believe the sensational views you'll experience on a scenic drive in Newfound Gap! Newfound Gap Road stretches for 33 miles from Gatlinburg to Cherokee, North Carolina, allowing visitors a chance to see both sides of the Great Smoky Mountains National Park! Newfound Gap is where President Franklin D. Roosevelt dedicated the national park in 1940. Today, you'll find the Rockefeller Memorial where the dedication took place! The full drive takes about an hour and features several chances to stop to enjoy the scenery. Campbell Overlook is around the 4-mile mark and features views of Mount LeConte. The North Carolina side features Mingus Mill, an operational grist mill built in 1886 and restored in 1937.
Make sure you check out some of these awesome areas inside the Great Smoky Mountains National Park the next time you visit! Take a look at our Gatlinburg cabins, which are conveniently located near the national park and include all the amenities you need for a great getaway!