May 31, 2014
Make Your Next Smoky Mountain Vacation One To Remember By Experiencing A Mountain Sunrise Cabin in Wears Valley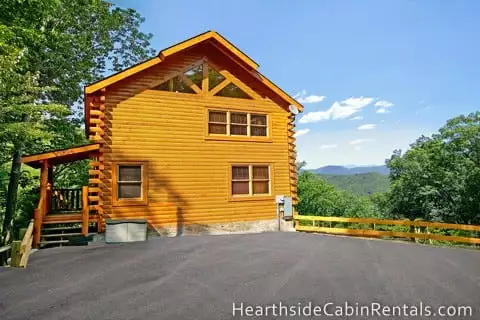 There is nothing more breathtaking than watching the first specks of sunlight slowly rise above the Great Smoky Mountains in the morning. The rays slowly start to reach up and over the peaks as they cascade down to the valley below, bringing the whole area to life. Travelers to the area choosing to stay with HearthSide Cabin Rentals can enjoy this stunning view all from the comfort of their private back porch at our Mountain Sunrise cabin in Wears Valley.
Amenities
A two bedroom and three bath rental, the Morning Sunrise cabin in Wears Valley offers guests an array of amenities that are sure to help create a memorable Smoky Mountain vacation experience. Inside guests can expect to find, a big screen tv, fully-equipped kitchen, pool table, and an electric fireplace.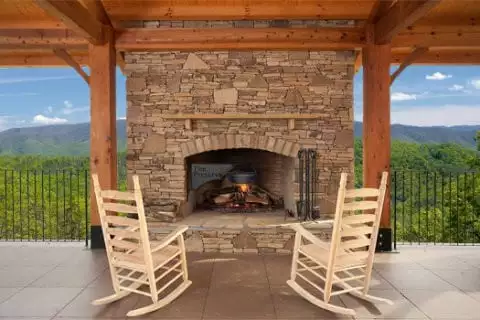 Outside, visitors staying in Mountain Sunrise will find a relaxing outdoor hot tub and a large private deck with relaxing rocking chairs. Guests to this spacious cabin in Wears Valley will also enjoy all the of the resort-style amenities offered by HearthSide at the Preserve. This includes access to the community exercise facility, sauna/steam room, outdoor heated pool, hot tub and outdoor pavilion area.
Where Is It?
Mountain Sunrise is located in what is considered the quiet side of the Smokies in Wears Valley. Still just a short drive from all the fun things to do in Pigeon Forge and Gatlinburg, this area is ideal for families and vacationers looking to spend a few days relaxing in the heart of the Smoky Mountains. Not to mention, this cabin is also located at an altitude of roughly 2,500 feet, so guests are guaranteed a scenic mountain view.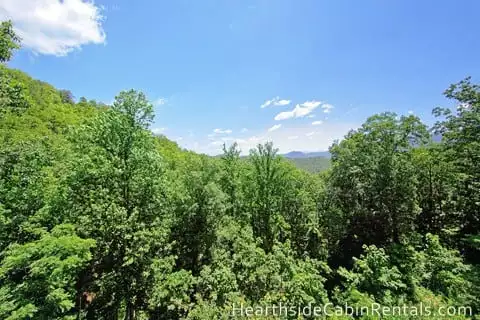 Rental Rates
During the summer months, rental rates for this cabin in Wears Valley range anywhere from $189 to $249. Rental rates are determined by what day of the week guests plan on staying, as well as whether or not there are any major holidays surrounding the dates. To save even more money on your vacation rental, be sure to check out the many great specials and discounts on cabin rentals in the Smoky Mountains offered by HearthSide. Ready to reserve your next stay at Mountain Sunrise today? Give us a call at 1-888-993-7655. Our team of vacation experts will be more than happy to help you and your family plan the perfect Smoky Mountain vacation.