December 10, 2018
7 Tips for Planning an Amazing Smoky Mountain Wedding
If you're planning to have a Smoky Mountain wedding, congratulations! You have just picked one of the most beautiful destinations in the country for your special day! There are just a few things you need to know that will make for the perfect ceremony and reception. Here are 7 tips for planning an amazing Smoky Mountain wedding!
1. Create a Checklist and a Timeframe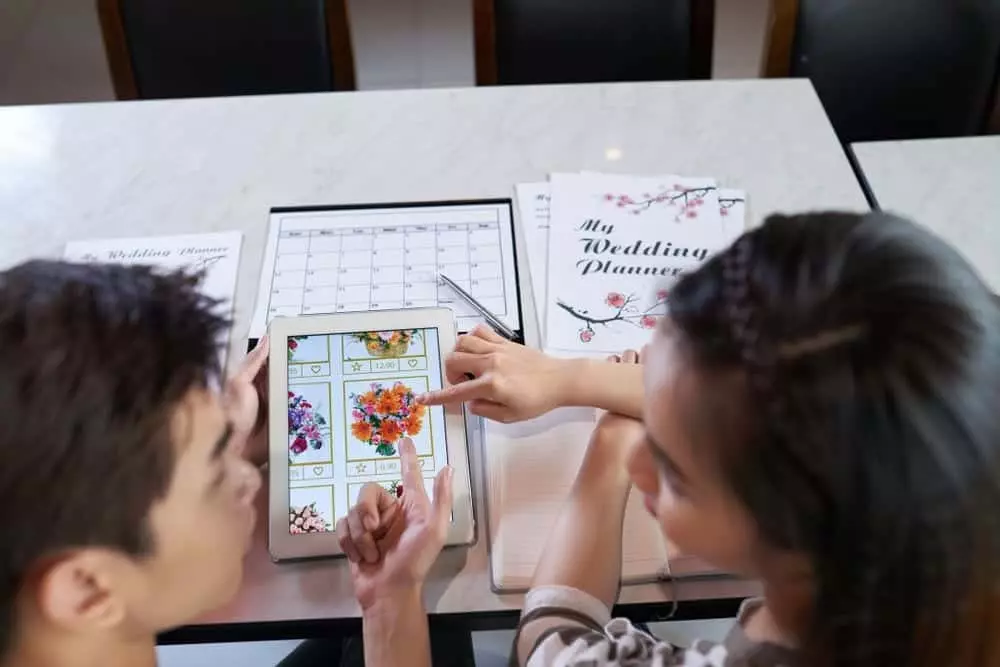 Preparing for your wedding is so much easier when you can focus on one thing at a time. You should first create a checklist of all the things you have to get done. Completing each task and being able to cross them off your to-do list helps you see the progress you are making. If you have set a date, you can stay on track by creating a timeframe including things like when to book the venue and send out invitations. This will prevent you from stressing out at the last minute because you forgot to get something done.
2. Stick to Your Budget
One of the things that stress couples out the most when planning their wedding, is sticking to the budget. It's important to sit down with your future spouse and create a spending limit for your wedding and honeymoon. By doing this, you can avoid potential arguments and dedicate certain amounts to different parts of your wedding. Once you look at the numbers, you might just find that if you spend a little less on flowers or wedding favors you could extend your honeymoon in one of our romantic 1-bedroom cabins!
3. Pick the Perfect Venue
This day is about the two of you as a couple, so you should select a venue that speaks to you. Luckily, here at Hearthside Cabin Rentals, we have both traditional and unique wedding venues for you to choose from. You could say your vows at a classic wedding chapel, an open-aired pavilion with panoramic scenic views of the Smoky Mountains, or any of our other fabulous options! Whether you're planning a small wedding with close friends and family or a larger ceremony with 100 guests, we have the perfect venue for you!
4. Make It Legal Beforehand
The last thing you want to do after you come home from your honeymoon is deal with a pile of paperwork. To avoid this, take care of the marriage certificate, any name or address changes on accounts, utilities, credit cards, insurance policies, etc. beforehand. You'll be glad that you did because then you can enjoy your time together without thinking twice about it and come home to a fresh start!
5. Take Some Time to Relax
Planning for a wedding can be time-consuming, so clear some space in your calendar to just be with your fiance and talk about anything else! If you're busy with work, you could just take a weekend trip. This will give you both a much-needed break and an opportunity to spend some quality time together and be excited about your big day. You could also take off work the week before your wedding to finalize any details and to just take it easy.
6. Get a Great Photographer
The Smoky Mountains will make a stunning backdrop during your photography session! When you look back on your wedding years from now, you'll want to do so with clear, beautiful pictures and video. That's why booking the best photographer is so important! Our Chapel at the Preserve and Creekside Cove location offer professional, licensed photography, and videography to capture all the special moments on your wedding day. You can also create a hashtag or group on social media that all of your friends and family can use to send the pictures they took.
7. Don't Sweat the Small Stuff
Weddings are a big milestone, but your main focus should be enjoying your special day, not stressing over the small stuff. You might think that your guests are critiquing every detail, but in reality, they won't notice much aside from the main things like the ceremony, and the food, drinks, and music at the reception! Trust us, no one is going to give a second thought to the more expensive ceremony programs or invitations. If you are a super detail-oriented person and it's just important to you that all of these things are done to a tee, make a list and delegate tasks to your maid of honor and bridal party. Their job is to stand next to you at your wedding, but they're also there to help ensure that everything runs smoothly!
Now that you have some essential Smoky Mountain wedding information to refer back to, it's time to start planning your big day! Check out our fabulous Gatlinburg cabin rentals and find the perfect place for your special day. We look forward to seeing you and your sweetheart at Hearthside Cabin Rentals!