https://img.bookonthebrightside.com/hearthside/original/6571.jpg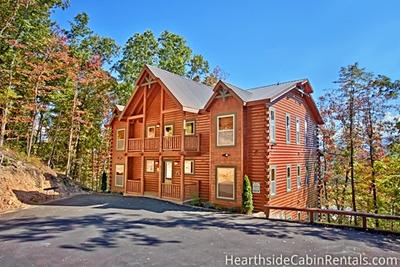 https://img.bookonthebrightside.com/hearthside/original/7220.jpg
https://img.bookonthebrightside.com/hearthside/original/7064.jpg
https://img.bookonthebrightside.com/hearthside/original/6566.jpg
https://img.bookonthebrightside.com/hearthside/original/6567.jpg
https://img.bookonthebrightside.com/hearthside/original/6568.jpg
https://img.bookonthebrightside.com/hearthside/original/6569.jpg
https://img.bookonthebrightside.com/hearthside/original/6570.jpg
https://img.bookonthebrightside.com/hearthside/original/6572.jpg
https://img.bookonthebrightside.com/hearthside/original/6573.jpg
https://img.bookonthebrightside.com/hearthside/original/6574.jpg
https://img.bookonthebrightside.com/hearthside/original/6575.jpg
https://img.bookonthebrightside.com/hearthside/original/6576.jpg
https://img.bookonthebrightside.com/hearthside/original/6577.jpg
https://img.bookonthebrightside.com/hearthside/original/6578.jpg
https://img.bookonthebrightside.com/hearthside/original/6579.jpg
https://img.bookonthebrightside.com/hearthside/original/6580.jpg
https://img.bookonthebrightside.com/hearthside/original/6581.jpg
https://img.bookonthebrightside.com/hearthside/original/6582.jpg
https://img.bookonthebrightside.com/hearthside/original/6583.jpg
https://img.bookonthebrightside.com/hearthside/original/6584.jpg
https://img.bookonthebrightside.com/hearthside/original/6586.jpg
https://img.bookonthebrightside.com/hearthside/original/6585.jpg
https://img.bookonthebrightside.com/hearthside/original/6587.jpg
https://img.bookonthebrightside.com/hearthside/original/6588.jpg
https://img.bookonthebrightside.com/hearthside/original/6589.jpg
https://img.bookonthebrightside.com/hearthside/original/6590.jpg
https://img.bookonthebrightside.com/hearthside/original/6591.jpg
https://img.bookonthebrightside.com/hearthside/original/6592.jpg
https://img.bookonthebrightside.com/hearthside/original/6593.jpg
https://img.bookonthebrightside.com/hearthside/original/6594.jpg
https://img.bookonthebrightside.com/hearthside/original/6595.jpg
https://img.bookonthebrightside.com/hearthside/original/6596.jpg
https://img.bookonthebrightside.com/hearthside/original/6597.jpg
https://img.bookonthebrightside.com/hearthside/original/6598.jpg
https://img.bookonthebrightside.com/hearthside/original/6604.jpg
https://img.bookonthebrightside.com/hearthside/original/6599.jpg
https://img.bookonthebrightside.com/hearthside/original/6600.jpg
https://img.bookonthebrightside.com/hearthside/original/6603.jpg
https://img.bookonthebrightside.com/hearthside/original/6601.jpg
https://img.bookonthebrightside.com/hearthside/original/6602.jpg
https://img.bookonthebrightside.com/hearthside/original/6605.jpg
https://img.bookonthebrightside.com/hearthside/original/6606.jpg
https://img.bookonthebrightside.com/hearthside/original/6607.jpg
https://img.bookonthebrightside.com/hearthside/original/6608.jpg
https://img.bookonthebrightside.com/hearthside/original/6609.jpg
https://img.bookonthebrightside.com/hearthside/original/6610.jpg
https://img.bookonthebrightside.com/hearthside/original/6611.jpg
https://img.bookonthebrightside.com/hearthside/original/6612.jpg
https://img.bookonthebrightside.com/hearthside/original/6613.jpg
https://img.bookonthebrightside.com/hearthside/original/6614.jpg
https://img.bookonthebrightside.com/hearthside/original/6330.jpg
https://img.bookonthebrightside.com/hearthside/original/6331.jpg
https://img.bookonthebrightside.com/hearthside/original/6332.jpg
https://img.bookonthebrightside.com/hearthside/original/6333.jpg
MAJESTIC VIEW LODGE
Location Details: Sevierville, Tennessee
Price: 
$851 - $2299
Bedrooms:  13    Bathrooms:  11.5    Sleeps:  58
MAJESTIC VIEW LODGE
Experience luxury and incredible views in MAJESTIC VIEW LODGE. Located in the heart of the Smoky Mountains, this huge 13-bedroom cabin offers 3 levels of relaxation, mixed with plenty of entertainment.

The more the merrier! With flexible floor plans MAJESTIC VIEW LODGE allows you to travel comfortably in a group. So whether traveling with friends, a church group, or bringing along the whole family, MAJESTIC VIEW LODGE provides the ideal space for any large party.

The multi-level private decks include rocking chairs and 2 hot tubs overlooking the Great Smoky Mountains.

Upstairs Level - Let your large group spread out and relax with our spacious upstairs level -sleeps (32) with 4 king bedrooms/bathrooms (with futon in each), 1 queen bedroom, 1 bedroom with 2 sets of queen bunk beds, 1 bedroom with 1 set of queen bunk beds plus a futon, and an additional full bathroom. This makes a total of 7 bedrooms and 5 bathrooms on this level. You can follow the winding stairs up to the "Kids Cove" area. A unique playroom designed for kids of all ages equipped with a suspended bridge connecting you to the "Kids Cove" sleep area, with 2 log futon beds.

Lower Level- Your group can enjoy 4 enclosed king size bedrooms/bathrooms located on the lower level with futons in them as well. -sleeps 16, and a full range of entertainment alongside of the ultramodern 16 person theater room with theater seating, pool table, small kitchenette, refrigerator, microwave washer/dryer room, additional futon, and 2 hot tubs overlooking the view of the Smokies on the back deck.

Main Level- On the main level you will find 2 enclosed bedrooms with Kingsize beds, plus futons, and private bathroom in each. This cabin has an open floor plan that provides a spacious kitchen and dining room. One of the biggest expenses on any vacation is dining out, especially for the entire family. Knowing that three meals a day for the average family can do a lot of damage to the wallet, MAJESTIC VIEW LODGE is equipped with a spacious and well appointed kitchen that allows for easy and enjoyable meal preparation.

*Sleeper sofas and futons recommended for children only

Very easy paved roads and access to both Pigeon Forge and Gatlinburg, the Great Smoky Mountains National Park, and Dollywood. This cabin is a great choice for family reunions, weddings or church/corporate group retreats.

ACCESS TO SWIMMING POOL AND PICNIC PAVILION INCLUDED!



Call us or book this incredible cabin online today!
Amenities
Style: Log Cabin

Hot Tub

Pool Table

Grill (Charcoal)

Pet-Friendly

Non-Smoking

Rocking Chairs

Washer & Dryer

More than one TV

Internet Access

Big Screen TV

Fireplace: Electric

View: Mountain

Air Hockey or Foosball

Sleeper-Sofa

Futon

Home Theater System

Location: Near Dollywood

BluRay Player

Satellite TV Service

1 queen

10 FUTONS

10 KING

3 QUEENS bu
What people are saying about this property
Login
Please login to your account.
You never know when an unexpected event will happen and if it happens on your vacation you may wish you had travel insurance to help cover you for unforeseen Illness…Medical Emergencies…Severe Weather…Delayed Flights…Lost Passports or Luggage. Travel insurance can help protect you!
Hearthside Cabin Rentals has partnered with Red Sky Travel Insurance to provide Mountain Trip Preserver® coverage for our guests. Mountain Trip Preserver provides cancellation and interruption services as well as emergency assistance and travel services. Protect yourself in the event of Lack of Snow and family emergencies such as illness or death in the family. The travel insurance is optional and the cost is 7.3% of your total reservation stay. Purchase at the time your deposit is paid for additional pre-existing benefits. To learn more about Mountain Trip Preserver or to file a claim, please visit http://trippreserver.com/mountain-trip.html.
Phone: 866-889-7409
Email: redsky@archinsurance.com
Mail: Red Sky Travel Insurance
c/o Arch Insurance Company
Executive Plaza IV
11350 McCormick Road, Suite 102
Hunt Valley, MD 21031
Damage Insurance page not found